Winterize Your Outdoor Living Spaces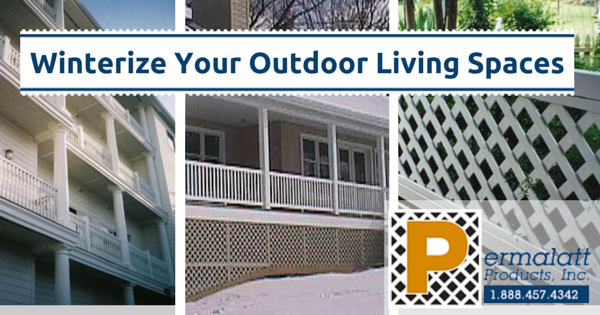 It's getting cold outside! Time to winterize your outdoor area.
If you live in an area where winter months bring frost, snow, or freezing rain, you'll need to winterize your outdoor living spaces. Each outdoor area will need some attention to ensure it is ready for a harsh winter. Otherwise, you risk damage to your carefully planned outdoor living area.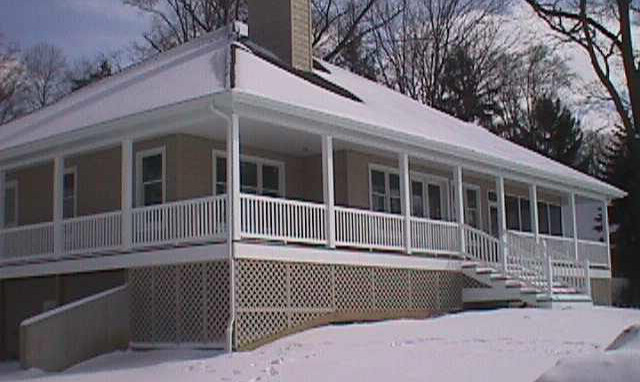 Wood decks:
Excess moisture and changing temperatures are hard on wood. Poor maintenance during the cold months could leave you with rotting wood, stains, or mold & mildew damage. Winterizing your deck should become a priority in all of your fall maintenance.
To preserve your deck, start by removing all of your furniture and planters from the deck. This is an important step! Because the water can build up beneath planters and the metal that touches the deck could rust, leaving stains, mold, mildew, and rot. Sweep all the dead leaves and debris from the deck, this will help keep bacteria and rotting material from damaging the wood.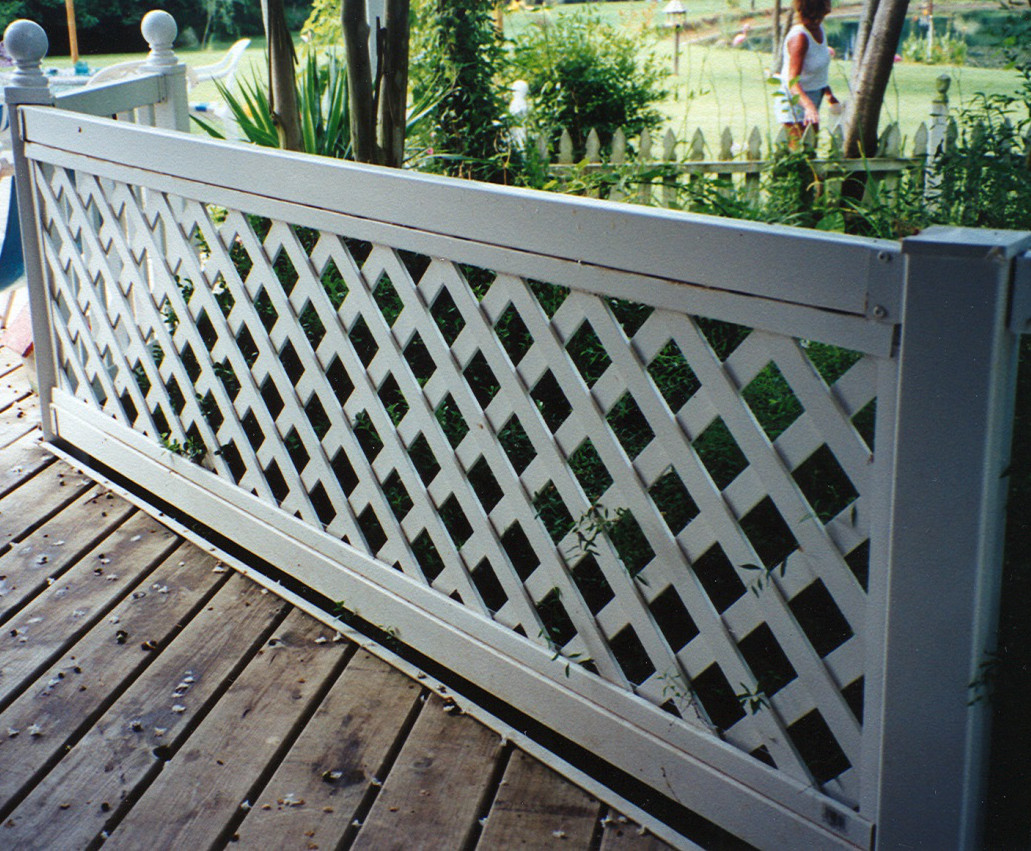 Wet leaves can stain a deck and decomposing matter can spread rot to the deck boards. Be sure to remove any debris that has become wedged between the deck boards as well. This allows air flow that will make it possible for the moisture to evaporate as quickly as possible and discourage mold and mildew buildup. If you already have mold and mildew on the deck, it is best to scrub it away as it will only get worse over the winter.
Remember, it's best to keep the snow cleared from the deck throughout the winter months. Otherwise, when the snow melts it will send the moisture right into the wood. Avoid using salt or other ice melting products on a wood deck.
Fire Pits:
To protect your investment all gas, propane or wood burning fire pits all need to be winterized. Make sure you clean out all of the ashes and remaining wood. If you have a gas pit, make sure the gas is turned off. Pits that use propane should have the tank uncoupled. Portable tanks should be stored indoors such as a garage.
Check and make sure there is sufficient drainage for your fire pit. You won't want to risk having water freeze in the pit and the possibility of damage. The next step is to cover the pit. The best option is with a fitted cover. It is important that the cover will not allow rain or snow to "pond" on the top of the cover/pit. You can use a spark screen for this effect or use a tent pole to create the dome effect allowing the water to drain off and away from the pit.
Pergolas:
No matter what the material your pergola is made of, it will need winterizing as well. The material may have specific cleaning and winterizing instructions, but here are a few things to consider for all types of pergolas. Just as you did with the deck, sweep the floor and remove all leaves and debris. Scrub away the mold and mildew. Check for loose screws, nails, etc. This will prolong your pergolas lifespan and prevent any repairs in the future.
By taking the time to winterize your outdoor living spaces now, you'll minimize your spring maintenance and have a jump start on the enjoyment of that first gathering.
Remember, Permalatt Products manufactures the best "year round" lattice. No maintenance necessary and ensures lasting beauty.
Contact us today for all of your lattice needs.