Permalatt Products 3D Lattice
Permalatt Products, Inc. has been manufacturing 3D lattice panels since 1997. We specialize in premium powder-coated hidden weld aluminum lattice and solid core vinyl lattice panels that are set apart from other lattice products.
Permalatt's lattice is virtually maintenance-free and never needs painting. All our lattice products are resistant to insects, mold & mildew and are weather & fade resistant, therefore giving you the promise of long-lasting beauty. All products come with a Limited Lifetime Warranty.
Permalatt's lattice is the lattice that lasts and the best choice for your lattice project. Make Permalatt Products a part of your Lattice Project!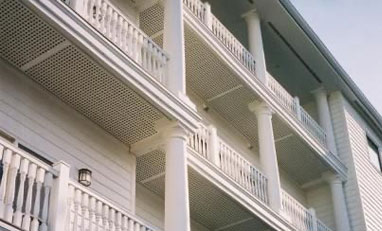 1/4in. 3D Vinyl Lattice - Decorative
Decorative 3D vinyl lattice offers a ¼" thick solid core construction that will add long lasting beauty to your project. This lattice is ideal for decorative and radial uses.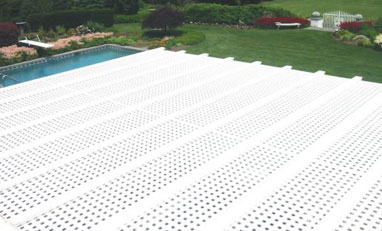 1/2in. 3D Vinyl Lattice - DuraShell®
DuraShell® is our strongest and most durable vinyl solid core lattice with a ½" thickness at the join point. It is available in both traditional diagonal and square lattice options with several opening patterns and sheet sizes.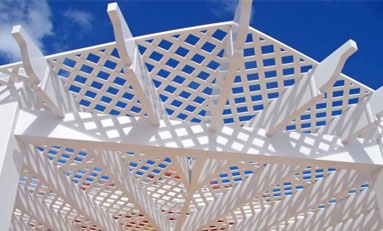 Aluminum 3D Lattice - Hidden Weld
Aluminum lattice offers a ½" thick hollow core hidden weld construction that is powder coated and AAMA 2604 compliant. This is where you will find darker colors such as blacks and browns. Patent Pending.