Design Ideas for Outdoor Rooms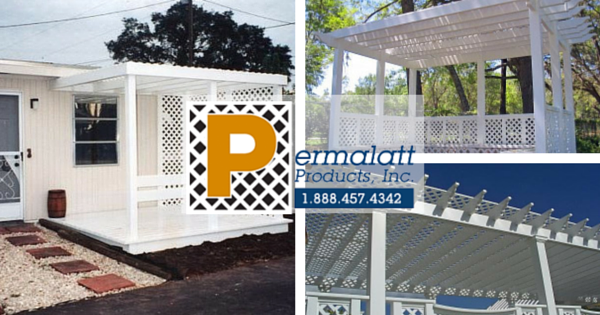 There are many options to choose from when it comes to adding an area to enjoy the beauty of the outdoors!
Why not try a room concept? Even if you don't have a large area, you have options for a special outdoor place. From adding a gazebo or a pergola, to simply putting up a screen room, you can make a beautiful outdoor room.
Let's take a look at a few ideas for outdoor rooms.
Gazebo
What is a gazebo? A roofed structure that offers an open view and is typically used for relaxation or entertainment. On the grand scale of things, gazebos have been used in public parks and gardens across America. But let's bring things down to a personal level, your backyard or patio. Even the smallest yards can incorporate a gazebo for dining, entertaining or creating a focal point. We want a place to relax, and some want an outdoor room for entertainment. Add benches, couches, and tables to decorate the inside of the gazebo to fit your taste. Make this room an extension of the interior of your home, just outdoors.
Placement of a gazebo is important. Consider things like access, the view from the home, as well as the view from the gazebo. The access comes when you decide how you intend to use the gazebo. The view from the home comes in when you're sitting inside your house looking out. You want the gazebo to draw you in. You don't want it to be an eyesore that will make you regret adding to your landscape. Finally consider the view from the gazebo. Make it a place of comfort and relaxation as well as a place for entertainment that will include a refreshing view. If you don't consider these things, you may not use the gazebo.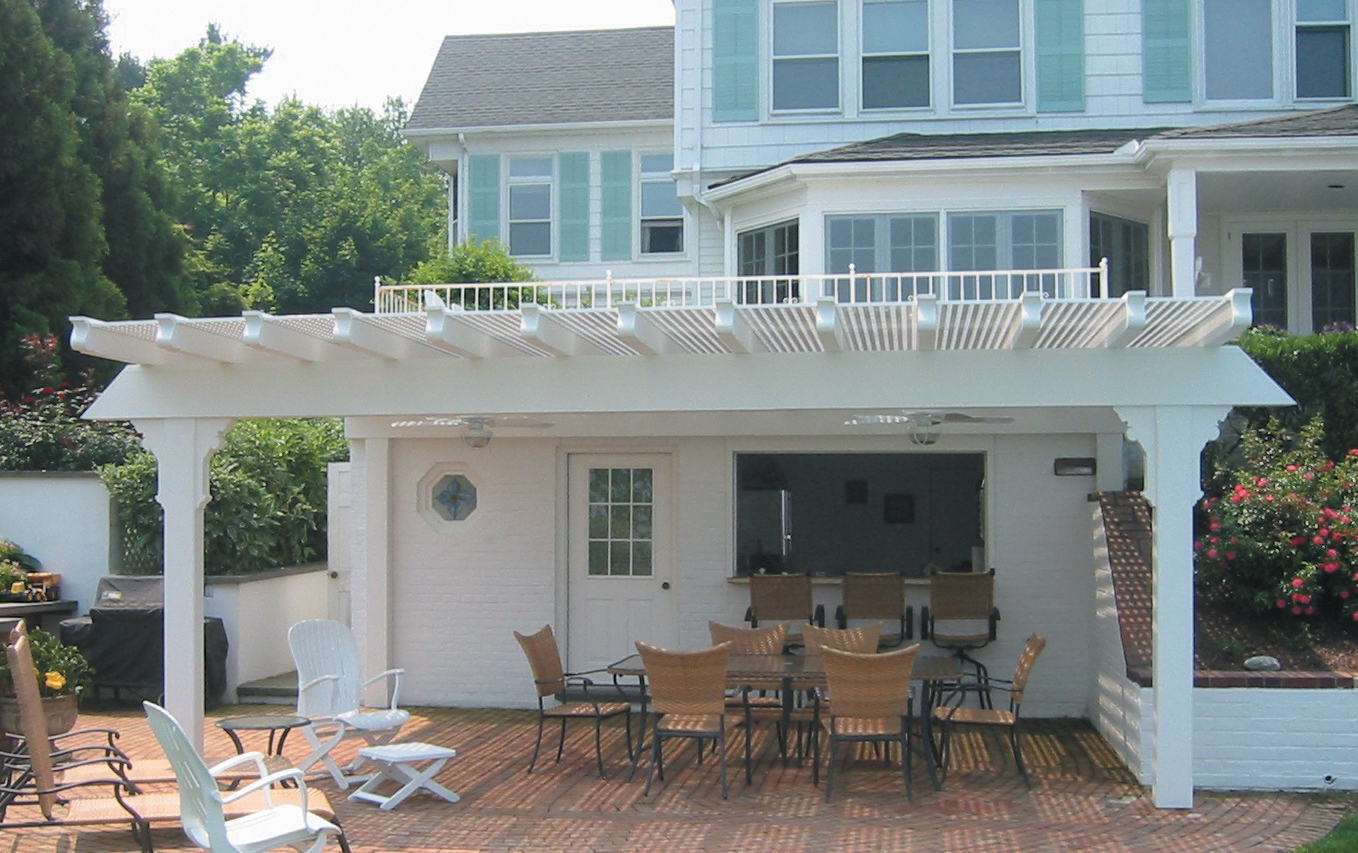 Pergola:
What is a pergola?
A pergola is: A landscaping structure that forms a shaded sitting area of vertical posts or pillars that usually support cross-beams and a sturdy open lattice.
Pergolas have served many purposes throughout time. They have been elegant shade structures, protecting people from the harshness of the sun's rays, and provide a great outdoor room for relaxing and entertaining. Pergolas have come a long way since their creation, and are no longer reserved for just the rich and elite.
Pergolas can be built as a patio cover extending from the home or as a separate structure within the landscape. Either location will let you create an inviting transition between an indoor room and an outdoor room. When the pergola is attached to the home, they can offer an exquisite extension of your interior design. As a separate structure pergolas act as a visual object to draw you out into the landscape.
Take your lifestyle and the opportunities you will have to use the pergola into consideration when planning where to place it. You might want to watch beautiful sunsets, an extraordinary sunrise, or a perfect spot for afternoon shade for this outdoor room. If you think you might want to place the pergola as an extension of your home, consider things like the roofline. Is it too low not leaving enough head room for the pergola? Or, will it shade a window making the interior room feel dark? If so the best plan would be to make the pergola a separate structure within the landscape.
When considering where to place the pergola in the landscape, think about where you would enjoy spending your time. What area offers the best view? Which area will be visible from the interior of the home and extend its beauty? While deciding the height of the pergola remember 7'6" is the lowest to provide sufficient head room, but most projects will call for 8' to 10'. The lower ceiling will create a more intimate feeling, but also consider the overall size of the pergola. If it is a large structure, the higher ceiling would be more within the overall scale of the structure.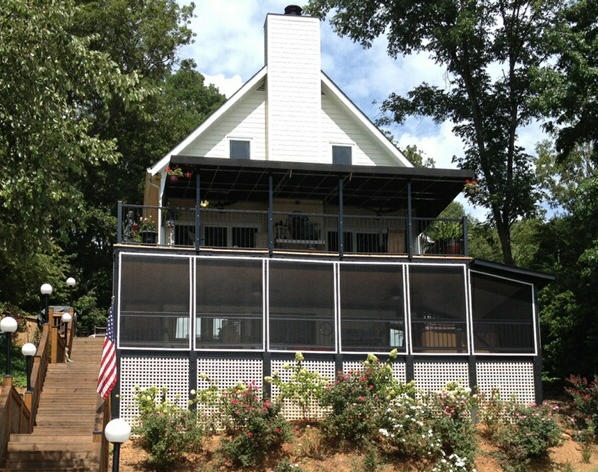 Screen:
What is a screen? A fixed or movable upright partition used to divide a room, to give shelter from drafts, heat or light, or to provide concealment or privacy.
A screen room is an outdoor room that is fixed and provides shelter and privacy. While this type of outdoor room has not been around as long as the Gazebo or Pergola, it's a very popular option. Please remember one of the most important things for the screen room is the quality of the screen panels themselves.
Most screen rooms are attached directly to the home by updating a porch. However there can also be a separate structure designed for a screen room. A screen room will give you a room that you can enjoy almost year-round depending on your location. It will provide an insect free entertaining area as well as a great place for that first cup of coffee in the morning. Your attached screen room is definitely an extension of the interior of your home. It adds additional floor space. It will offer an added room that could become a second dining room, or a great place to spend time alone reading. This space is not a room to be heated or cooled. It's a room that includes breezes and sunshine. When decorating your screen room, think about adding the same things you would include in your home, a hutch, an outdoor kitchen, a hanging day bed, weatherproof chairs with cushions. The decorating possibilities are limitless!
Whether you decide on the Gazebo, Pergola or Screen room, you're the one who gets to use it the way you want and make it an extension of you and your home. So enjoy!
Call us for the lattice you'll need for the finishing touches on the exterior your outdoor room. Our lattice is the best option for your patios, gazebos, deck skirting and more.