Design Ideas for Permalatt Vinyl Lattice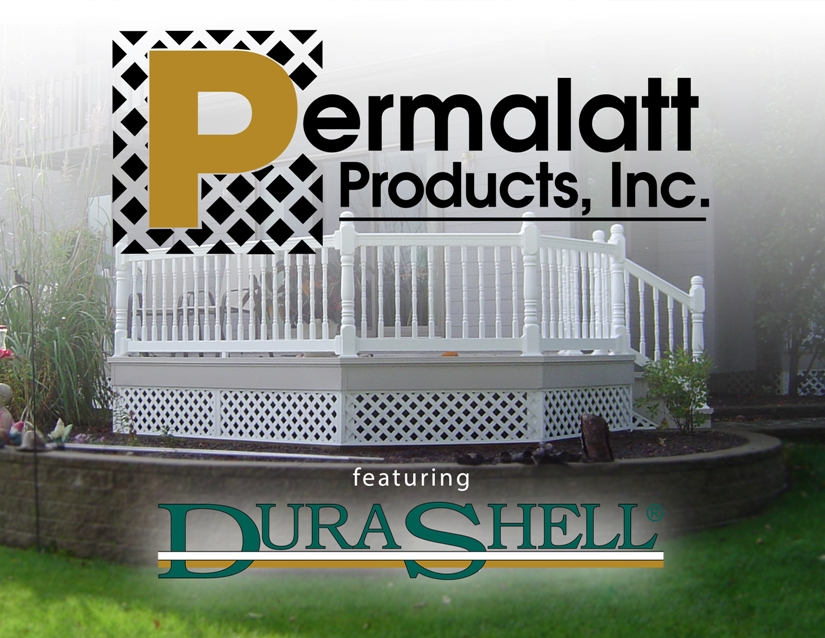 We thought it would be fun to show you a few of the places Permalatt's DuraShell® lattice has been used. This may spark new design ideas you can create in your own outdoor living space. Enjoy!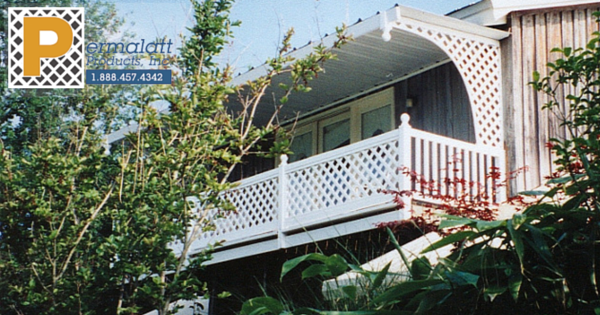 Balcony Décor:
As you can see, the standard 4'x 8' sheet has been cut at a curve to add an original design to the side of this balcony. The lattice and spindle mix on the railing adds a nice touch as well.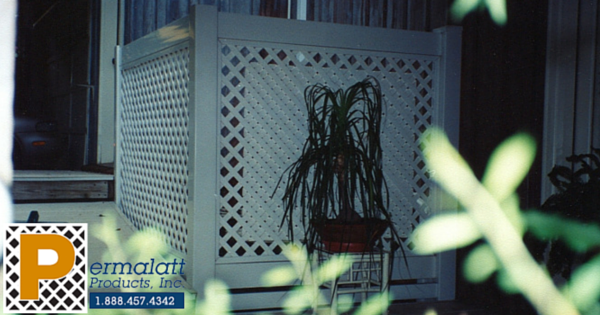 Privacy and Utility Covering:
Here, a section of 1" diagonal lattice has been centered and placed behind the 1-7/8" diagonal lattice. It's a unique way to disguise an ugly ventilation system.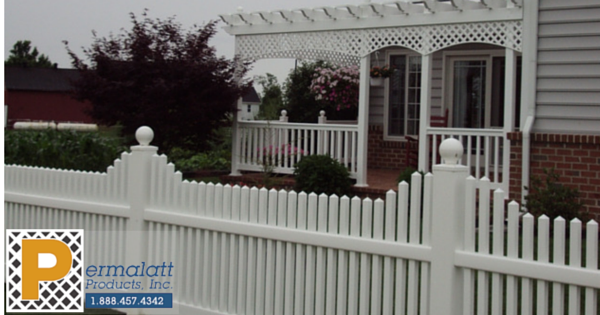 Pergola Arches:
Here is a "custom" sheet size had arches cut into to enhance the front side of the attached pergola. It adds that little bit of design to finish the look.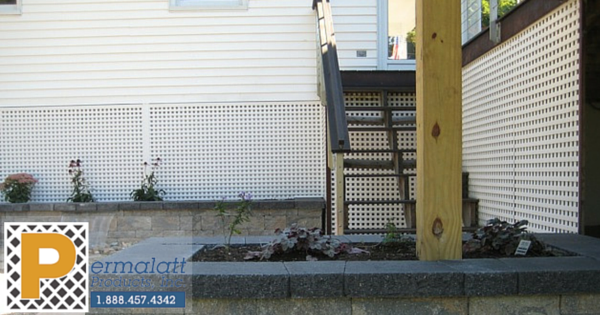 Privacy Lattice Wall:
In this picture, the home owner wanted to hide the unsightly blocks below the house. Then to separate the area, they included the lattice wall on the right of the stairs.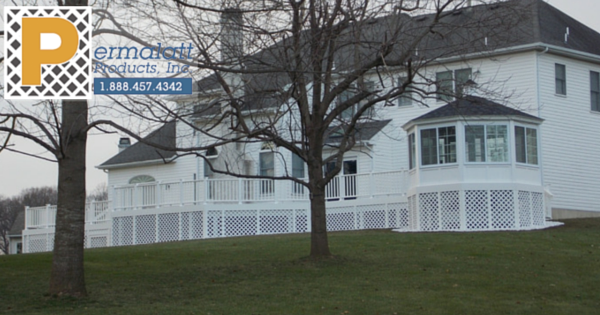 Deck and Gazebo Enclosings:
The lattice sheets below the deck and gazebo provide the balanced look that blends the entire area together.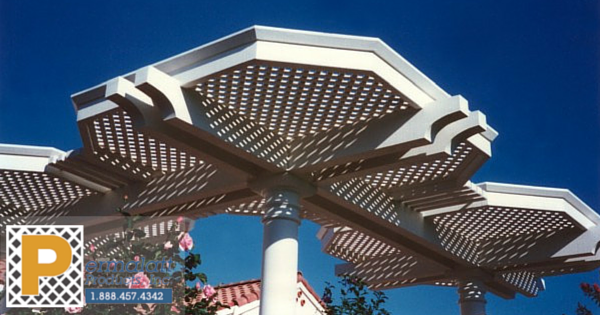 Creative Pergola:
Now this is some kind of creative. Three uniquely shaped sections joined to make one large pergola. Anything you can imagine is possible.
Permalatt Products, Inc. has the lattice you need to create and finish any of your indoor or outdoor designs. Want to see more? Check out these other links:
– Gallery
– Design Ideas for Outdoor Rooms
– Pergola Design Ideas: Add Style & Beauty