Vinyl Lattice and SpringTime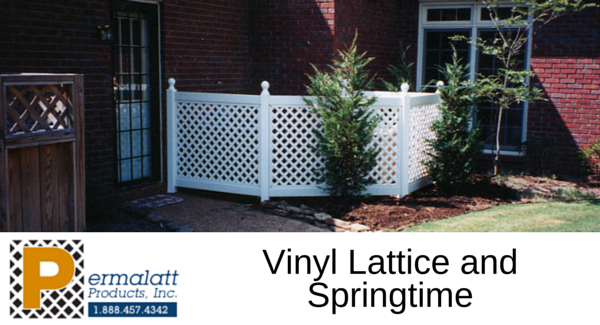 Finally, spring is just around the corner!
The days are getting longer, and the temperatures are rising. Spring fever hits and we want to be outside doing something. Many of us plan spring cleaning for the inside of our home, but today let's think about taking advantage of the spring weather to complete our outdoor spaces.

Spring Cleaning with Vinyl Lattice
Here are a few ways to enhance and create a captivating environment in the backyard with vinyl lattice.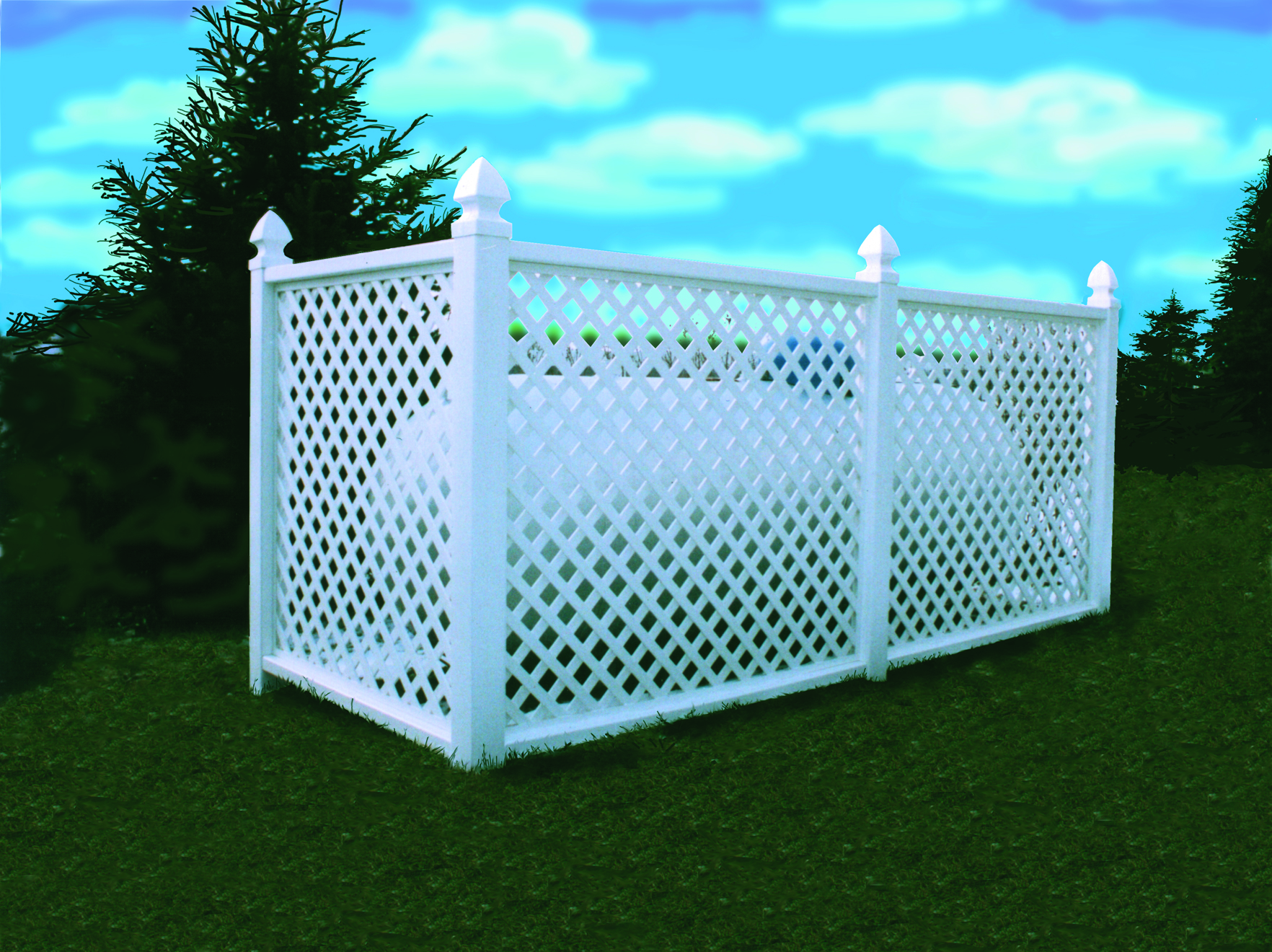 Hide Backyard Eyesores
Not all of us have an LP tank. Those who do can become accustom to overlooking the eyesore. After all, it's a necessity to supply your natural gas needs, and you don't have a choice. However, you don't have to let it stand out for family and friends to notice while entertaining in this area. Consider using a vinyl lattice screen to conceal it. You'll need to make sure you leave at least one side open for the refills. Or add a gate to it that allows easy access. You can mulch around it and add flowers as well. Looks better doesn't it?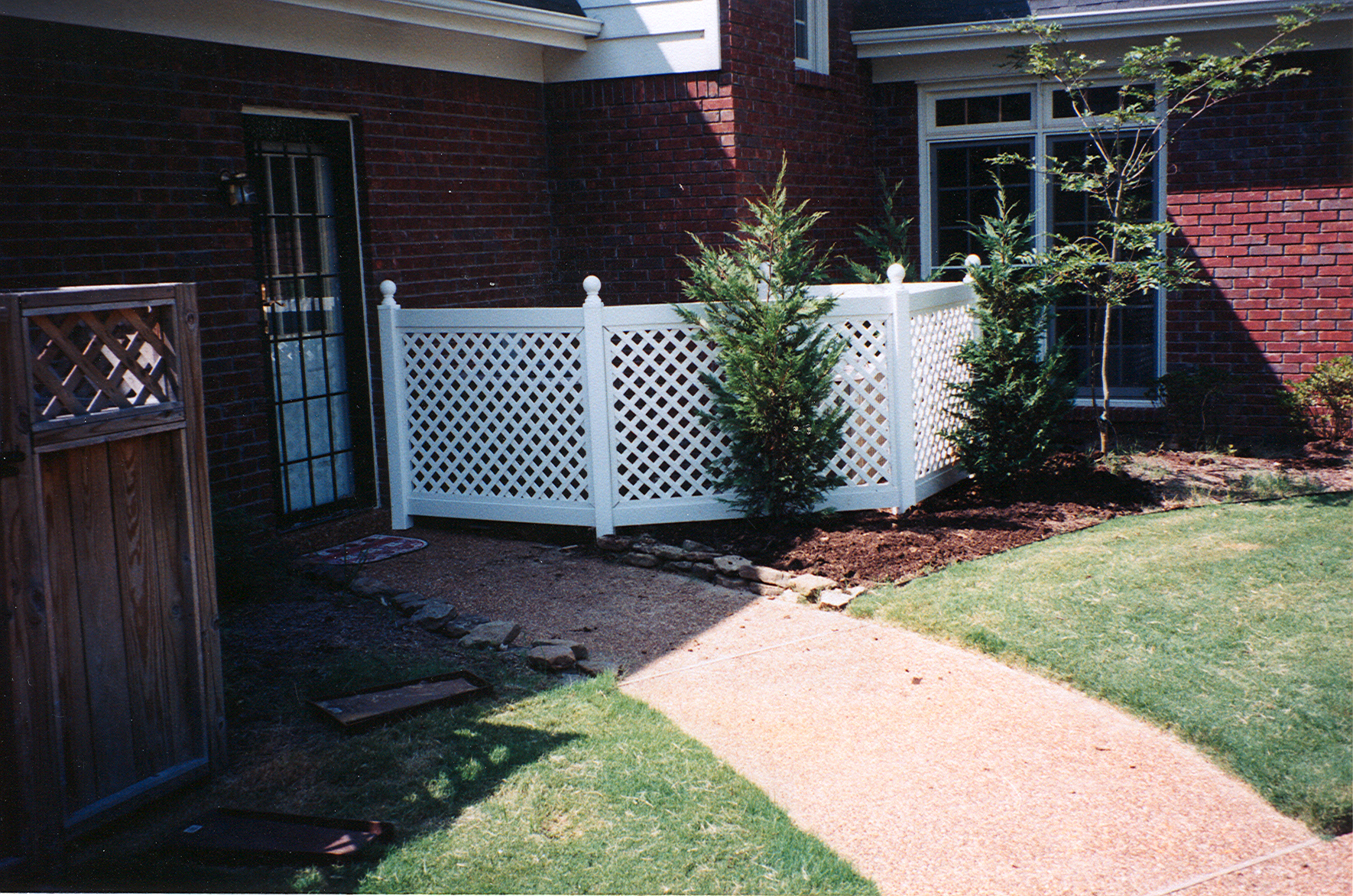 No More AC Spectacles
Now where did that central air unit go?
Another object that is a necessity, but also causes a look we're not too fond of, is the central air conditioning unit. The unit is usually close to the home and right where you want to landscape. There is a way to change the look and conceal the unit though. Add a vinyl lattice fence. Landscape in front of the fence with mulch or stone and plant flowers or shrubs just like you would in any other landscaped area. The space gains a look of creativity that also hides the typical central air unit.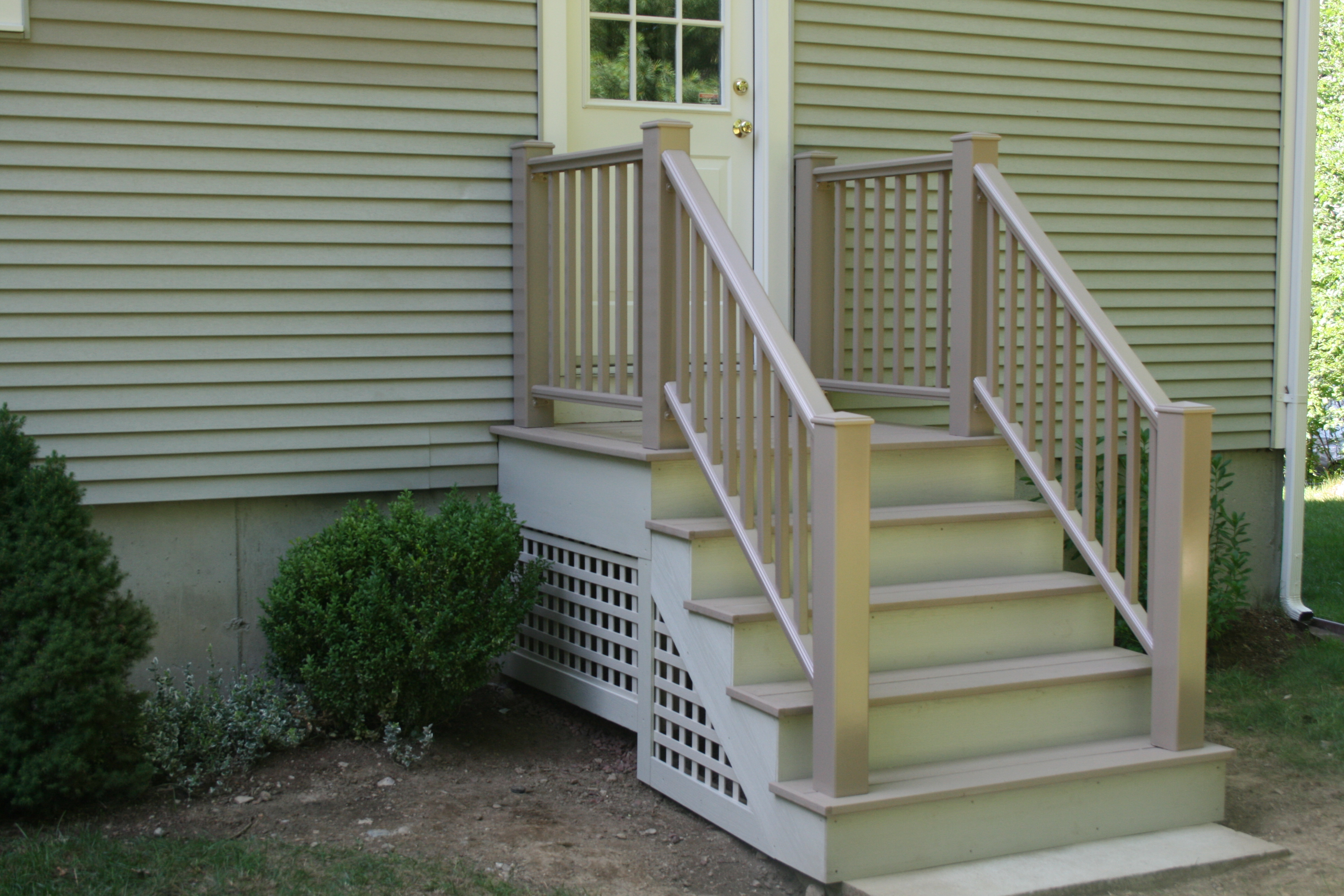 Enhance the Stairway
Now is the time to add the finishing touches to your stairway.
A vinyl lattice section added below the stair area gives a completed and welcoming look to any stairway. The vinyl lattice will also help keep the springtime pest from building their new home beneath your stairs and entry area. Who wants to walk up and find 2 little eyes peering at you from the shelter and darkness of the steps?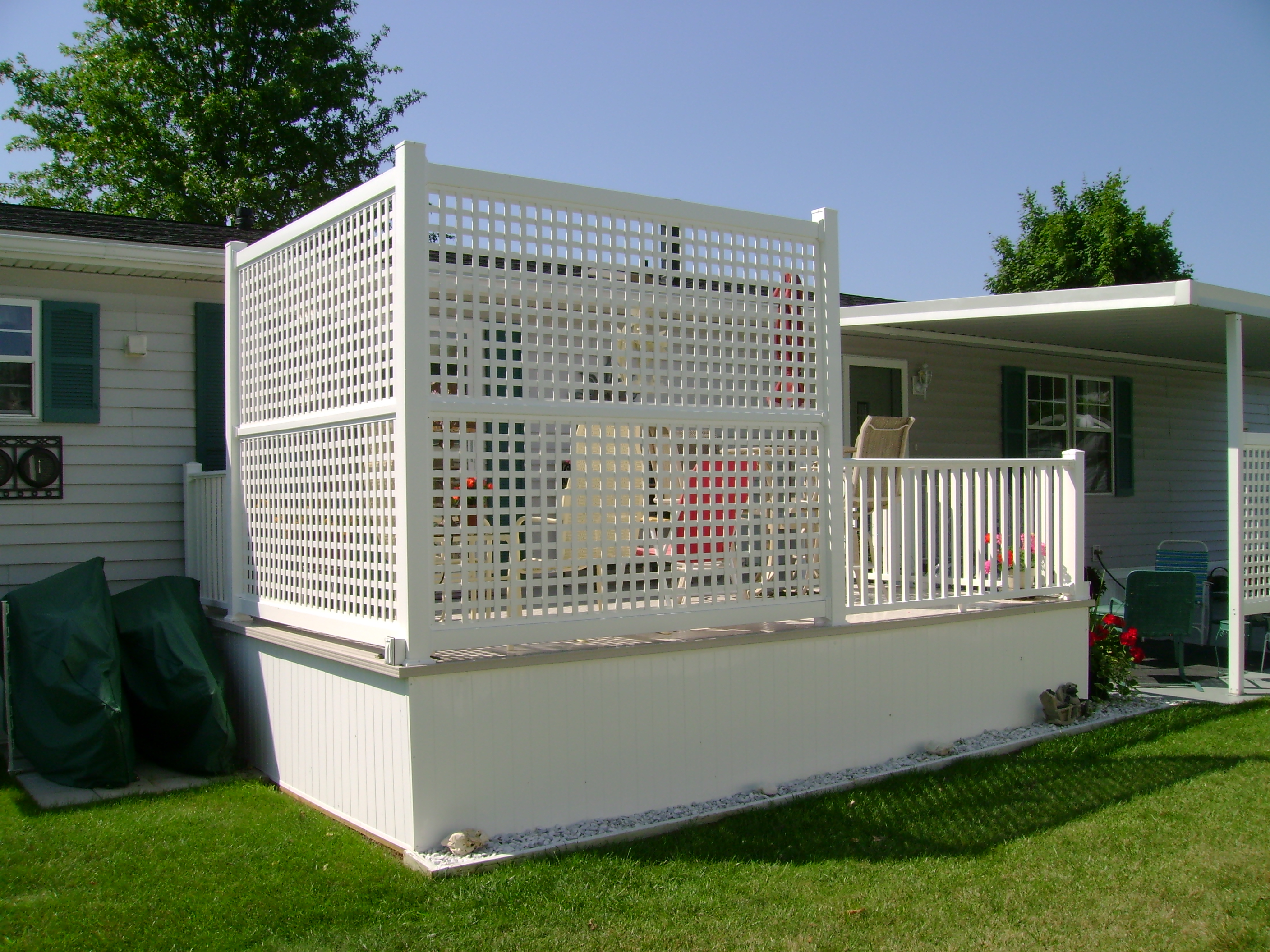 Add Privacy
Have you decided you will spend more time enjoying the deck this year? One concern may be privacy. Vinyl lattice makes a great privacy screen while it allows airflow for the enclosed area. A lattice screen can be installed anywhere on your property to give you the privacy you want but not causing a completely closed in feeling.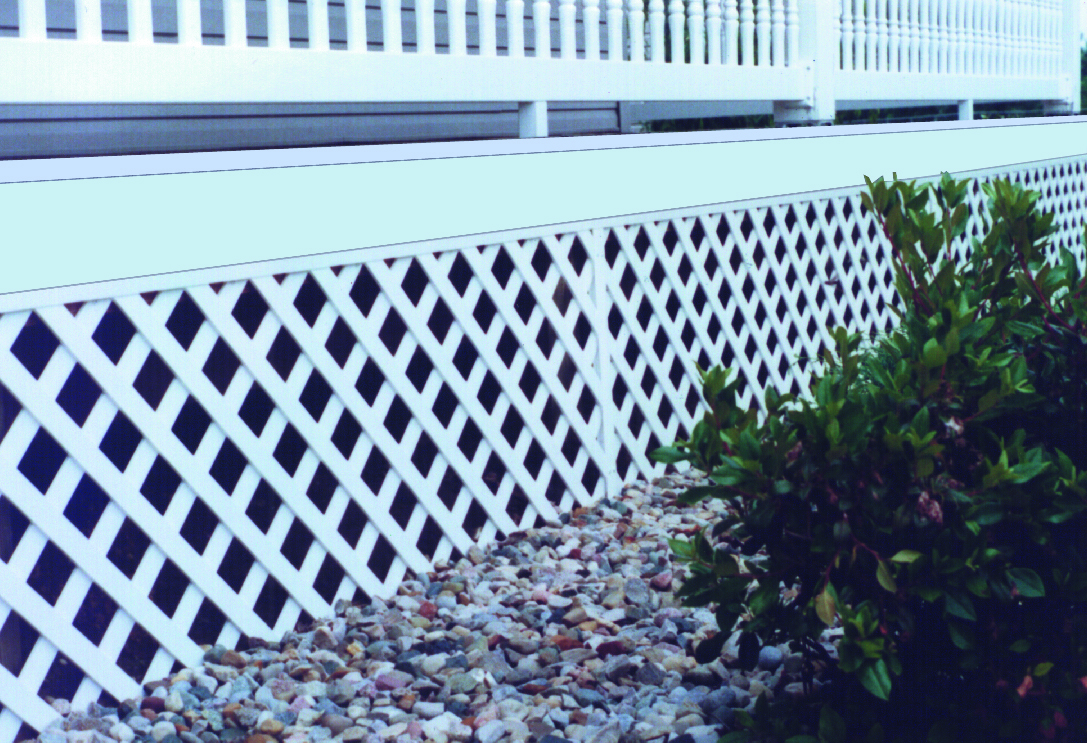 Beautify your Deck
One of the most common uses for vinyl lattice is for deck skirting.
By enclosing the area beneath your deck, you eliminate the chances of leaves and other debris blowing underneath it. The lattice will also discourage any unwanted quest from make their home below you outdoor living space. The vinyl lattice will allow the airflow your deck needs to keep mold and mildew from overpowering that area.
So now along with the flowers, shrubs and gardens that offer a blissful peek into springtime, we have offered you several ways to incorporate vinyl lattice into your outdoor space. Adding vinyl lattice will accommodate your need to blend any area into the perfect and eye-pleasing spot.
Permalatt Products, Inc. is geared to enhance and add to any of your outdoor projects.