Not All Vinyl Fencing is the Same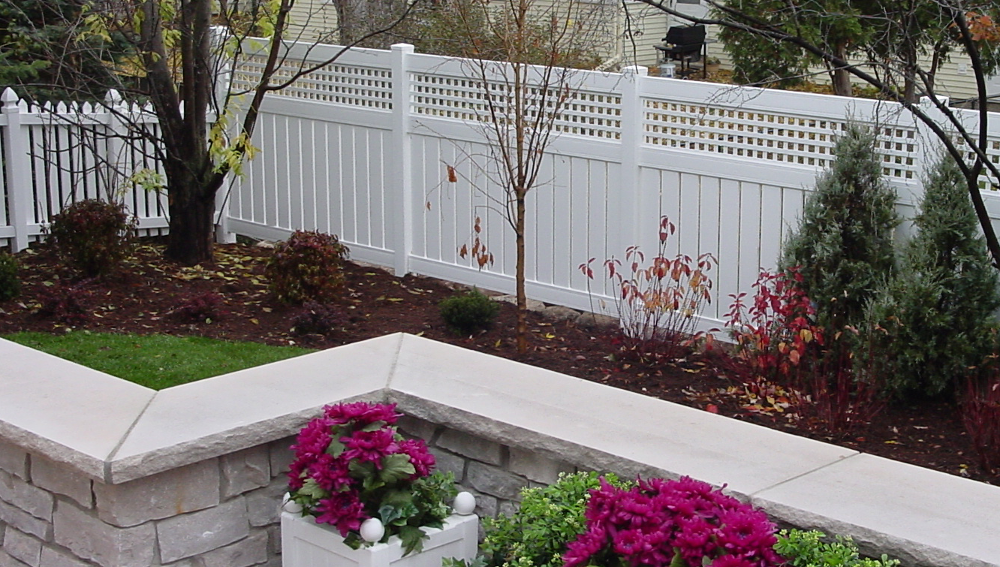 If you've decided on Vinyl Fencing for your project, please understand that the old saying of: "if you've seen one you've seen them all" definitely does not apply. Manufacturing a vinyl fence requires a careful process to reach a high-quality product. Remember, a good warranty does not always mean you have a high-quality product.
Do you want it to fade or discolor within 1-2 years?
Do you want it to expand or contract and shift your fence line?
This can happen if your vinyl fencing is not high-quality material!

Let's review the basics of Vinyl Fencing:
It's made from PVC/polyvinyl chloride resin. PVC is best-known as the plumbing pipe at the hardware store. But there is much more to PVC than pipe. PVC is Crude oil, natural gas and chloride. The vinyl compound is formulated from the raw materials that include PVC resin, UV inhibitors (TiO2), impact modifiers, stabilizers and toners.
There are two processes that are normally used in the production of all types of PVC / Vinyl Fencing. They are:
Mono-Extrusion
Co-Extrusion
Mono-Extrusion – This is the original way vinyl fencing was made. Some manufacturers still use this process. This extrusion process blends the elements of the PVC compound extruded through a die to become the walls of the single layer product. This process puts ultraviolet inhibitors all the way through the product, even on the inside, where they are not needed. Mono-extrusion is less expensive to set up and requires less technical expertise on the manufacturing floor.
Co-Extrusion – This is the most advanced and most widely used method. The fence is made out of two layers: an outer layer containing the ultraviolet inhibitor and an inside layer with less ultraviolet inhibitor ingredients. The two layers are chemically attached to each other under great pressure and temperature forming one continuous piece. Co-Extrusion has a higher investment in equipment, tooling, training and overall manufacturing, but involves lower material costs.
The American Society for Testing and Materials has a specification for each product line. There is a set minimum level that products must meet before they can be marketed as an ASTM material. For vinyl fencing there is an ASTM rating for each of the following: impact, flammability, tensile strength, deflection temperature, coefficient of linear thermal expansion, modulus of elasticity, ignition temperature, flame-spread and smoke-developed indexes, and weathering.
The standard ASTM for vinyl fence is F964-02. This standard covers the very basic requirements of what it takes to produce a good vinyl fence. The buyer should be aware of which specifications are being used by the manufacturer. While any company can claim they meet ASTM, confident manufactures are willing to have their compliance with ASTM standards tested by an independent laboratory. Fence products using pipe specifications are being produced by some fence manufacturers. Pipe specifications have lower demands for UV protection and impact resistance.
To minimize vinyl fencing problems, do extensive manufacturer-specific product research. The higher quality the vinyl, the more likely it will perform well. Be aware that many "big box stores" will offer a lower quality fencing. This may impact the looks and durability of your vinyl fence or lattice.
Lattice toppers in the vinyl fencing are manufactured separately. Let Permalatt Products, Inc. improve your vinyl fence with either our DuraShell® or Decorative lattice. We manufacture a premium, high-quality lattice that is second-to-none and provides a beautiful accent and finish to your fencing needs! Our lattice is the best option for your fence, patios, deck skirting and more.