How to Beautify Your Deck Railing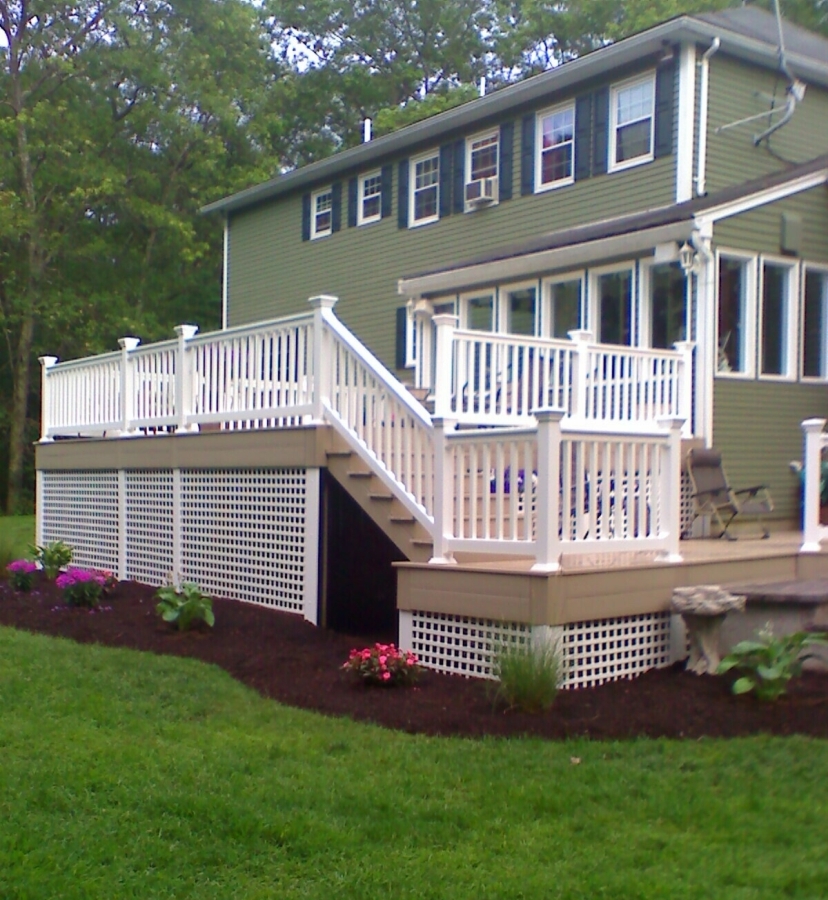 It used to be there was one option for deck railing: wooden spindles. Today the options are much broader!
One can choose from wood, vinyl, aluminum, glass balusters, as well as lattice. The choice will be determined by the look and deck design you want to create. It's a matter of personal choice.
In a previous post, we have compared aluminum, wood and vinyl products. We have also compared different types of lattice products. We have listed the positives and negatives for each one.
Here is the information for glass:
The International Code Council (ICC) has specific codes regarding tempered and laminated glass. The code reads as: Glass used as a handrail assembly, or a guard section shall be constructed of either single fully tempered glass, laminated fully tempered glass or laminated heat-strengthened glass. Glazing in railing in-fill panels shall be of an approved safety glazing material that conforms to the provisions of Section 2406.1.1. For all glazing types, the minimum nominal thickness shall be 1/4 inch (6.4 mm). Fully tempered glass and laminated glass shall comply with Category II of CPSC 16 CFR Part 1201 or Class A of ANSI Z97.1. Glass installed in exterior railing in-fill panels or balusters shall be laminated glass complying with Category II of CPSC 16 CFR Part 1201 or Class A of ANSI Z97.1.
Positives: (For the glass balusters that meet the ICC code)
Glass will not need re-finishing or painting.
The outer surface of glass tolerates temperature extremes and will resist surface cracking.
It's a durable product.
They will not block that perfect view.
Glass balusters can be purchased at most big box stores and online retail sales websites.
Negatives:
Glass is more expensive than other types of balusters.
There is less privacy with this type of baluster.
Glass will require frequent cleaning.
It can increase the temperature on the deck and furniture.
No matter what choice you make, purchase from a trusted manufacturer. There are more choices in style, design and where to buy balusters and railing, than ever before. From the least expensive to the most lavish, the quality and detail given to manufacturing a product will matter in the long run.
Things to consider with your choice:
Is there a building code in your area? The building codes will vary from state to state and city to city. It's best to check before you proceed to see what permits, if any, are needed for your project.
How is your deck used? Is it the center of your daily activities? Is it an occasional spot for peace and quiet? Do you want to block your noisy neighbors view and create privacy or do you want an open view beyond your deck?
How much time do you want to spend on maintenance? Aluminum balusters with a quality powder coating will be maintenance free. Wood will require regular staining and painting to keep it looking nice. Glass may need to be treated to minimize spotting and cleaned. DuraShell® vinyl lattice is maintenance free.
Are you doing the installation? Installation details are an important factor. Some rail systems come pre-assembled. Others systems will need to be assembled. There are several ways to mount your railing system, so as a do-it-yourself project, you will want to check the installation guide before making a choice.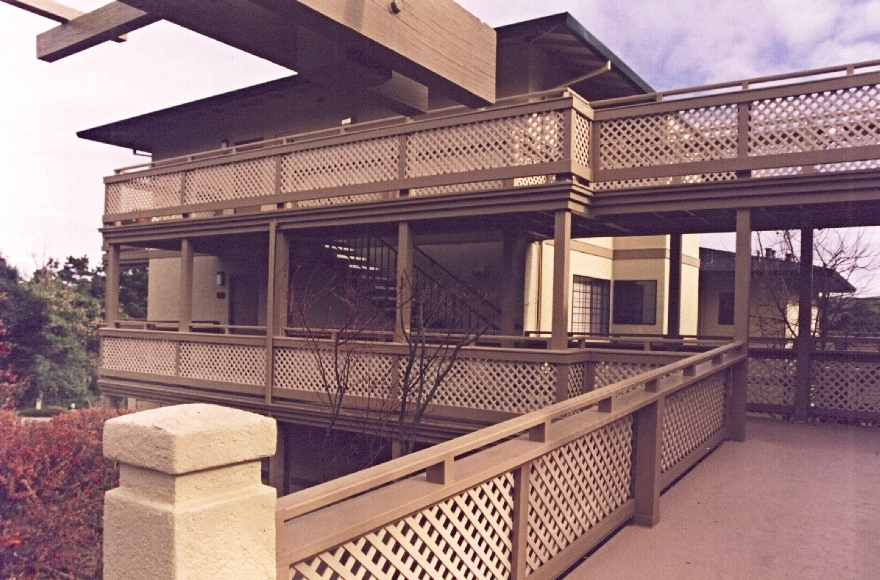 The style of lattice or baluster and railing will create the look and feel of your deck. Consider if your choice will complement the rest of your home and outdoor area.
As you consider what product to use, remember Permalatt Products manufactures high quality, solid core lattice that will enhance your beautification project. Our lattice is used with deck railings, can be added below the deck area, and much, much more. The DuraShell® lattice is the best choice for any project.