How to Decide on Fencing Materials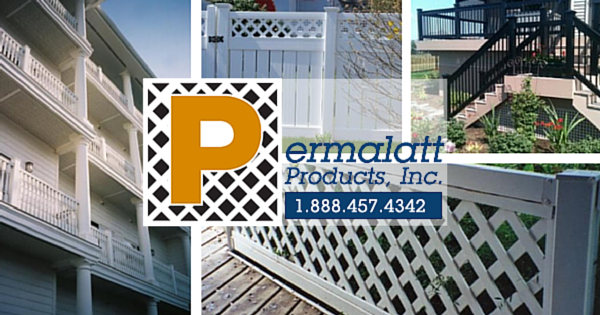 When deciding which fence is best for you, you are met with several options. Each option offers some unique value. Let's take a look at three main types of fencing materials: Aluminum, wood, and vinyl.
This article will give you an overview on the positives and some of the negatives of each type, giving you some clear direction that can help you decide to proceed. Let's dive in and look at a few things to consider for each fencing option.
Aluminum Fencing:
Aluminum is not designed for privacy. But it offers an attractive, durable means of dividing property, keeping kids and pets in the yard and keeping strangers out. Aluminum is also popular for swimming pool enclosures.
Positives: Aluminum fencing never rust or rots. It can last for decades without fading. Because it's light weight, aluminum fences are easy to install. They are also easy to repair. Simply swap a damaged section with a new one. Aluminum fences never need to be painted, and they're easy to clean with a garden hose or soap and warm water.
Negatives: Cheaper varieties of aluminum can be damaged by kids attempting to climb over the fence. Aluminum is a weak material that will dent.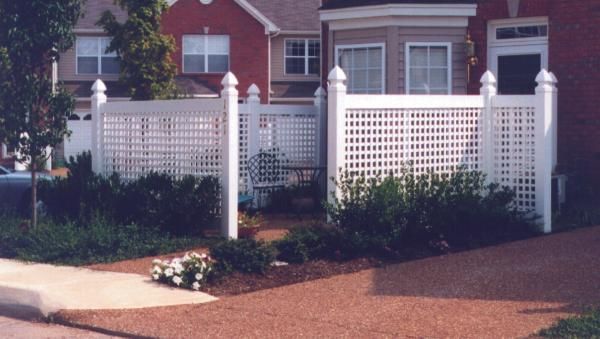 Wood Fencing:
Wood is great for privacy fences because slats can be placed tightly side by side. Wood fences have a classic, timeless look that compliments almost any style of home.
Positives: Wood fences come in a variety of heights, styles and designs. Taller wooden fences offer privacy, while the picket-style fences are more decorative. You can paint a wooden fence any color you like. If you change your mind, you can change the color.
Negatives: Most wood, even if treated, requires protection with a stain or paint. Wood is high maintenance. They will require regular painting or staining. You'll have to do a touch up often to keep the fence looking new. They attract pests such as termites. Wood fencing can rot and warp. A wood fence is considered a high maintenance product.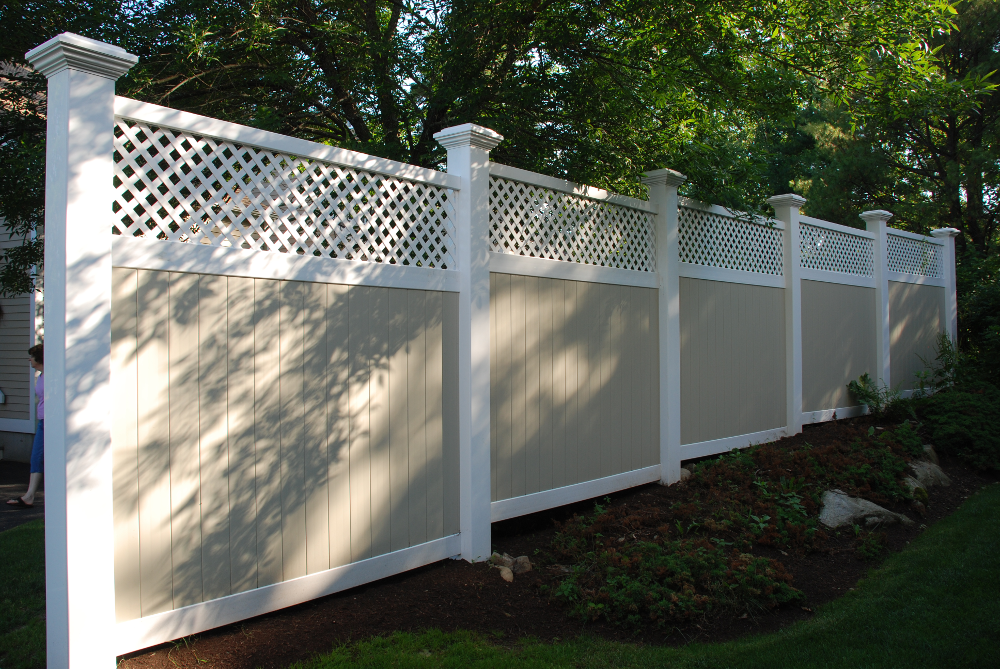 Vinyl Fencing:
Vinyl fences are excellent for privacy and provide a modern, neat look to enhance your private area. With the Vinyl panels installed tightly together, you can have complete privacy.
Vinyl fencing is also a popular choice for providing security around swimming pools. Vinyl Fencing is economical and relatively easy to install. The vinyl fence parts snap together, requiring few tools.
Vinyl fencing is made from a high-grade PVC vinyl material that is lightweight and strong. PVC is also known as polyvinyl chloride. PVC is useful in fencing because it resists two things, fire and water. Water resistant equals a product that will not rot. Being flame resistance means it inhibits combustion. During the life of the a vinyl fence you should not expect to find cracking, peeling, chipping, or rotting. Vinyl fences are clean, durable, and will last a life- time.
Positives: A beautiful low maintenance product. Vinyl Fencing is lightweight and easy to install. They make a simple do-it-yourself project. Vinyl fencing is 5 times stronger than a wood fence. A vinyl fence doesn't collect a lot of dirt, grow fungus or rot. It is impervious to termites and insects.
Negatives: Limited color choices. They can't be painted. They can be difficult to repair. A damaged board usually requires replacing the entire section.
As you consider your fencing project, hopefully this guide gives you the information needed to better make an informed decision. Permalatt products are geared to enhance and add to vinyl fencing projects. Our lattice can be added to fences or below deck areas and more.