Using Vinyl Lattice to Hide Unsightly AC Units and Trash Cans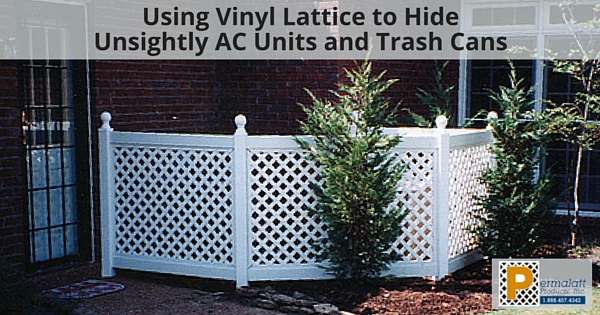 Why look at this,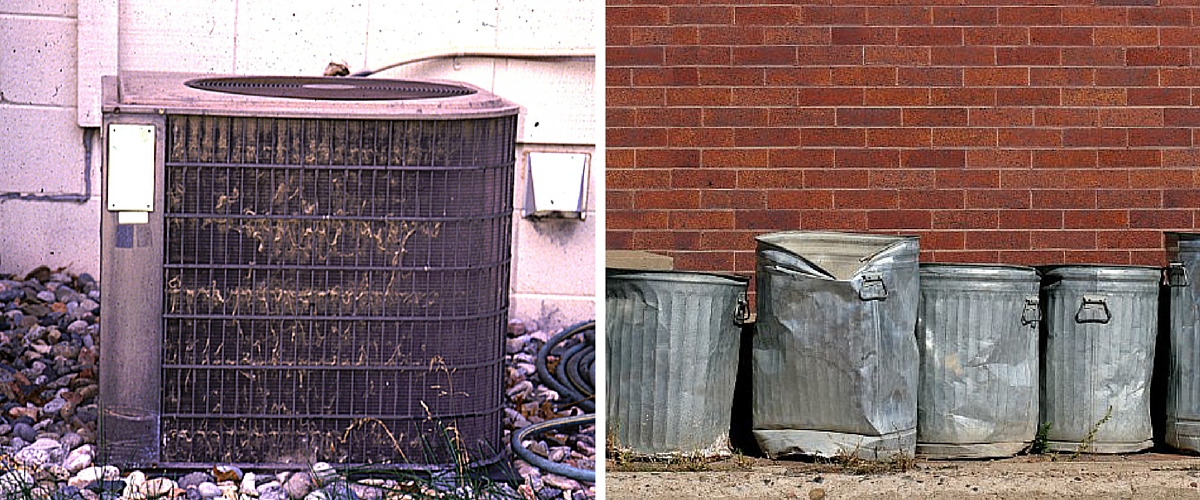 when you can look at this?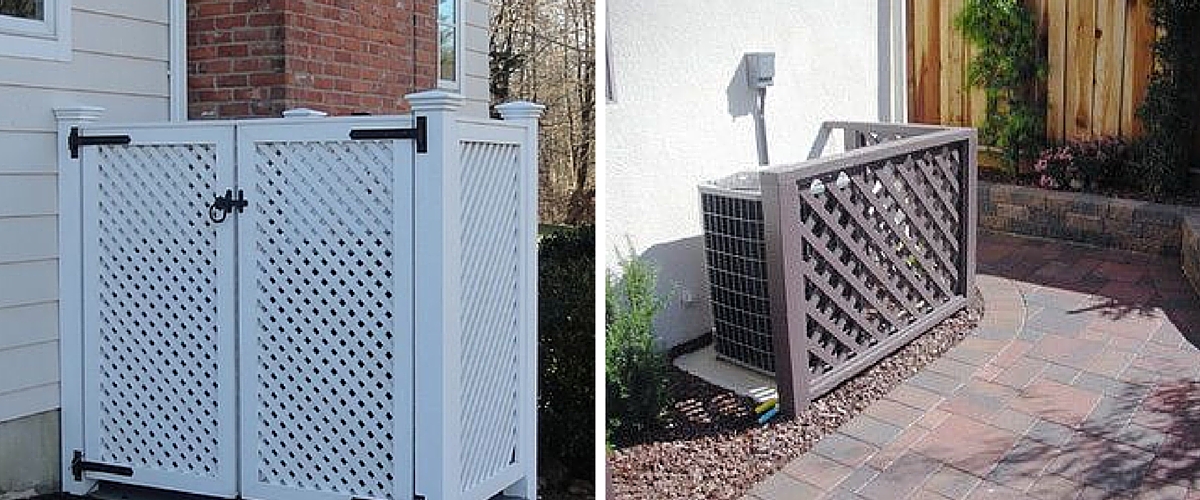 Two of the ugliest, but necessary items on the property don't have to cause havoc in your area. These items can become an eyesore and leave us feeling hopeless when it comes to a way to hide them. Not to mention they are usually located in a high traffic area. Or they may be close to the special place intended for relaxing.
Why not use vinyl lattice to create a barrier between you and the less than desirable object?

When you use vinyl lattice to conceal the AC unit, the DuraShell® 1" square or diagonal lattice is the best option. Of course, you can use any of the other opening sizes, we manufacture to achieve the look you want. The DuraShell® lattice can bring a completed look to any area. By using our high-quality lattice with a railing system and post, the unsightly air conditioning unit becomes a hidden item. Then the area is completely transformed!
The vinyl lattice will allow airflow around the AC unit while accommodating the need to hide it and make the perfect and eye pleasing spot. It's all in the visual effect you or your client wish to achieve. Don't forget our DuraShell® vinyl lattice is maintenance free. What's not to love about that?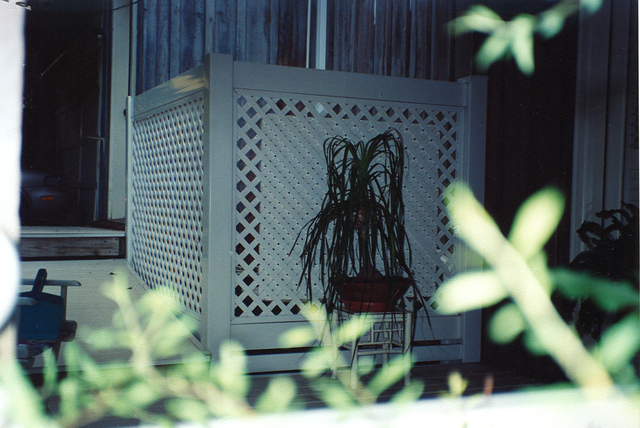 You can use the DuraShell® vinyl lattice to disguise the garbage cans. The trash cans are bulky, space hogging stinky obstacles that would be better kept out of sight, and out of mind. If you or your client are looking for a way to add a crisp and clean looking area for their trash bin we have a solution! Yes, the DuraShell® lattice is a great product for this project as well.
When using DuraShell® lattice, your options are limitless. Your creativity is the key to happiness when creating a unique look in any project. The DuraShell® lattice is versatile, easy to cut and install. Thus, it makes for the top choice for all projects. From the trash bin to the AC unit and many more concealment projects, DuraShell® will be the lattice that last.
Visit our website for more information regarding the DuraShell® and Decorative 3D lattice. Contact us today for your free quote! Reach out to us at 888-457-4342 or sales@permalatt.com.
Save