Public Venues that Use Lattice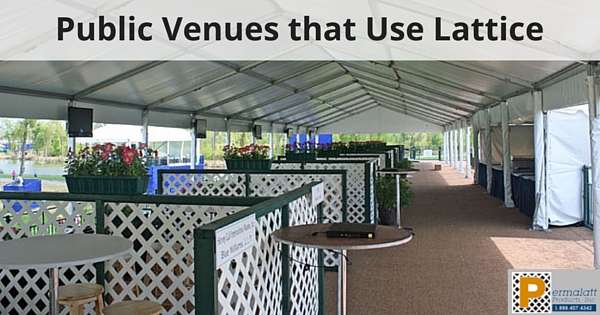 The place for your get together has been determined, and everyone is anxious to meet. Do you think you'll even notice what the facility looks like? Or will you be totally focused on everything else?
As we go on with our daily hustle and bustle, we tend to miss the little things our eyes capture. We are focused on the things we need to do, or simply have our mind elsewhere. Our eyes are actively taking in everything around us. If you see something pretty, your mind registers it as something pleasant. If you see something less than pleasant, your mind registers that too.
Being the guest or client for a public venue probably means you won't even think about what the facility has done to create a special environment. Sure, you may notice the certain ambiance maintained, but most of the décor and furnishings will probably go unnoticed. It's guaranteed however that you will notice an awful eyesore if the facility has one.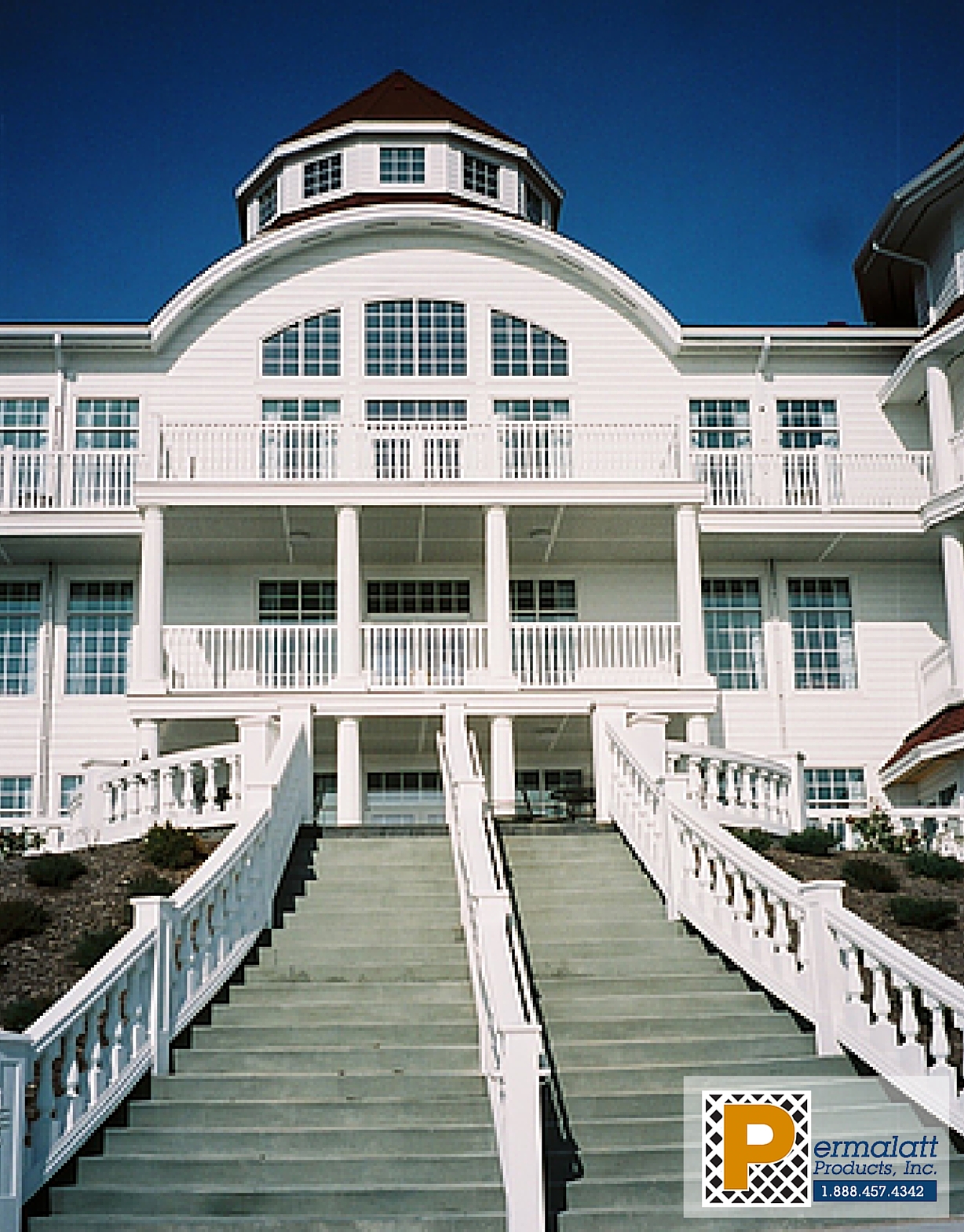 Now as the business owner or event manager, you want to make sure the place hosting the public venue will be both pleasing to the eye, as well as a place that's friendly and inviting. You want it to be a step above the average location to keep clients coming back. With everything considered, the little things do mean a lot.
Vinyl lattice is a great way to enhance any public venue location. There are numerous uses for vinyl lattice on the exterior and interior that can make the space functional and visually appealing.
Vinyl lattice makes a great area divider. Vinyl lattice sections create individual spaces while allowing a group type atmosphere. Vinyl lattice offers a great open feeling while adding a nice look that doesn't make anyone feel boxed in or secluded. If it's an area that needs separate spaces to accommodate individual venues, the vinyl lattice also creates that type of boundary. It's a win, win product that adds a touch of class to the area.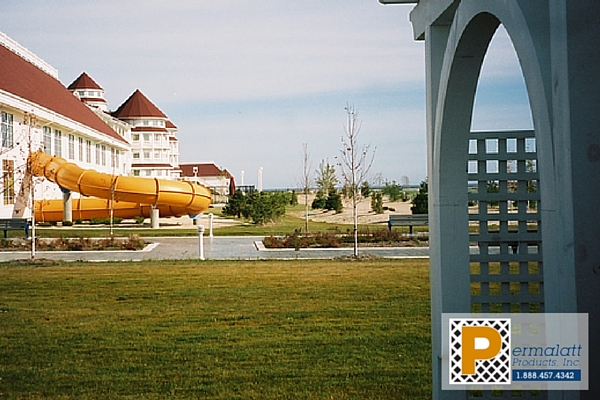 Ok, so the focal point in this photo is not the lattice on the arbor covering the walkway, but it does register to the mind's eye that it's a pleasing feature. Vinyl lattice can take an old arbor and give it new life. Thus creating the perfect feel and look for any public venue.
Vinyl lattice will be a great addition to your facility that will last for years. Permalatt Products' DuraShell® and Decorative 3D vinyl lattice are maintenance-free products that include a Lifetime Warranty. Rest assured that the durability and longevity of our vinyl lattice is something you can count on. We manufacture a top of the line, high-quality lattice that is perfect for any project. With the promise of fade resistant colors, our vinyl lattice is a product that continues to enhance any area you install it in.
Check out our comparison chart and 3 part master specs. While you're there, go ahead and browse the photo gallery to get ideas for your next project.
As always we're happy to offer you a free quote for any of your lattice needs. Contact us today!
Save