Spruce Up Your Outdoor Dining and Seating Areas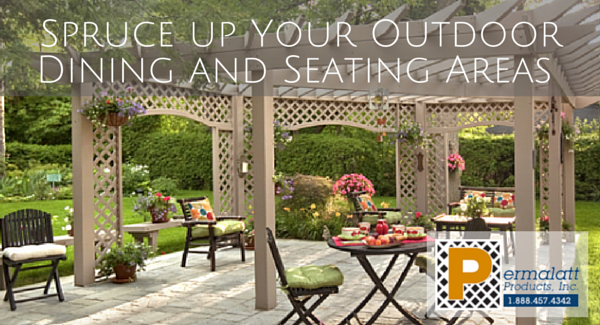 Spring has sprung and summer is here.
During this time of year many people enjoy being outdoors. However most individuals are inside for the daily 9 to 5 job which only creates a greater desire for fresh air and sunshine.
Optimizing an outdoor dining and seating area can help satisfy the cravings for both. If you offer an exquisite area for meals and relaxing then everyone wins.
Do you have an outdoor dining and seating area that needs a little pick me up in appearance? Or maybe you just want a new look for this space.
There are many options to spruce up the area. For instance, add vinyl lattice.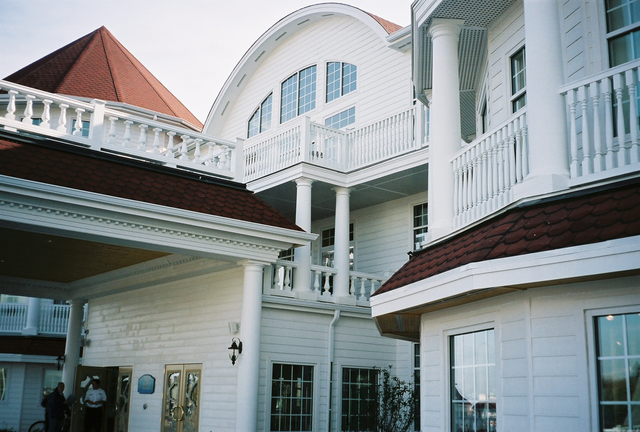 So you have this beautiful balcony on your facility that allows your clients to walk from suite to suite. You also have an area where they can congregate, sit down, and enjoy each other's company.
The frontal view and to the right or left is something to behold. What about when they take a moment and look up? What do they see?
Is it the rafters and beams of the next level? If you install vinyl lattice to the underside of each balcony area, the view then becomes something pleasing to their eyes.
The eye catches the design and pattern of the lattice, not the bare and dirty underside of the upper deck.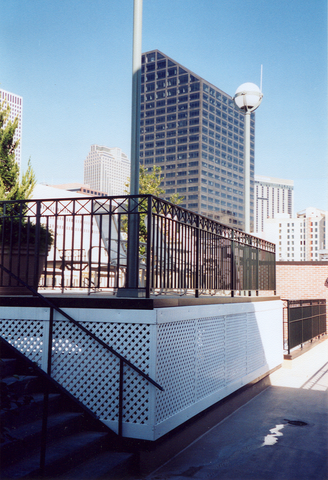 Maybe your seating area is elevated and along a walkway.
Without adding vinyl lattice to the underside of the platform, your guest have a clear view of what lies beneath.
How many times have we walked a path like this only to see all the litter people throw under the raised area?
If you add a vinyl lattice skirting, the lattice skirt not only blocks the view of the structural design below the platform, but it keeps unwanted debris from blowing in or trash being thrown underneath.
The lattice adds a finished look that stays beautiful while it enhances the place you incorporated for an outdoor seating area.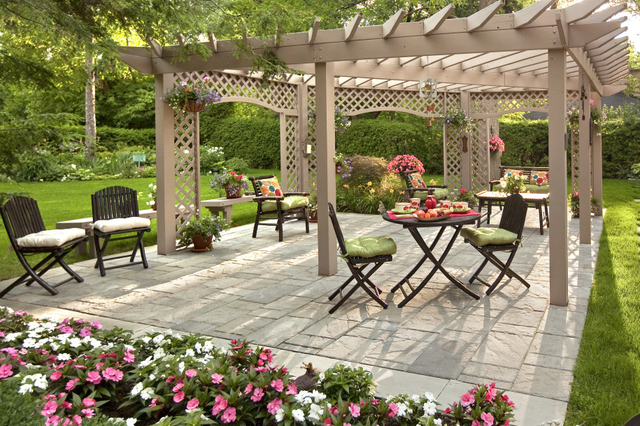 Maybe your existing outdoor dining area is situated beneath a pergola. Do you want to spruce it up? Add vinyl lattice along the top portion below the beams.
Or on the back side of the area, create a large lattice doorway and focal point. With just a little bit of lattice the entire look of the dining area will be recreated.
This makes it a new and inviting place for your exclusive customers to enjoy their meal and time together.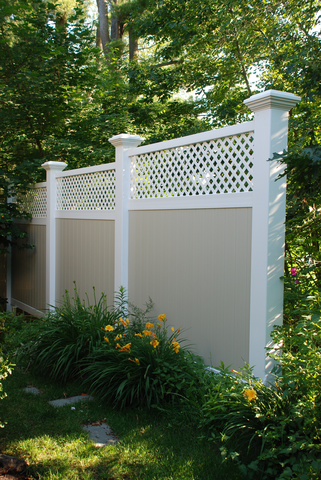 If your outdoor dining and seating area could use more privacy, consider installing a fence with a vinyl lattice topper.
The lattice topper allows air flow to the area while providing you with a way insure privacy.
A vinyl fence with the vinyl lattice top is a great way to separate your dining and seating area from every property around you.
The privacy fence with vinyl lattice lets you make this space unique and allows you to create the atmosphere you want.
You can inspire your guests to dine in quiet and relax in the designated area without all the hustle and bustle of surrounding distractions.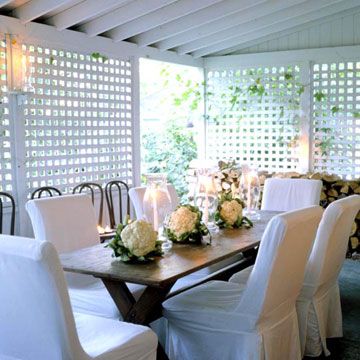 To provide a sense of intimacy in your outdoor dining area, consider adding vinyl lattice as part of a ½ wall.
While you get the air flow through the lattice, you also provide a seclusion that permits a very private and personal setting.
The DuraShell® vinyl lattice, constructed strip over strip, is a high quality lattice.
With each strip at ¼", the total thickness of the DuraShell® lattice is ½". While it is not considered a structural product, is a very sturdy and durable product that will provide long lasting beauty to your project.
We manufacture standard sheet sizes in 4' x 6' and 4' x 8'. We are able to manufacture custom sheet sizes as well which can decrease the amount of waste you might have with the common sheets sizes provided by other lattice retailers.
Contact us today and let us quote your project!
Save