Should You Enclose The Area Beneath Your Stairs with Vinyl Lattice?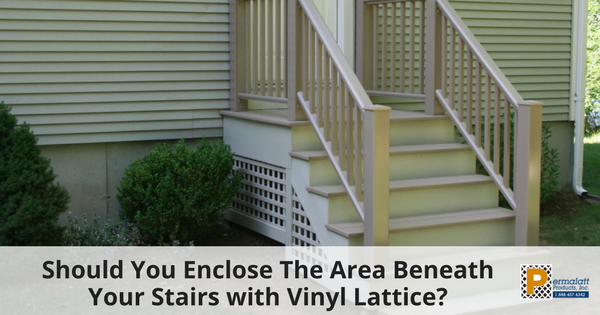 The exterior renovations seem to be complete. Or are they? Maybe you installed new siding or added and updated the deck with new steps, railing, and spindles, it's all perfect. Now for the underside of the steps….do you leave it open or close it in?
Enclose the area under your steps
Either way, it's your choice. It's all about the look you want to achieve.
Here are a couple of ideas for you if you decide to enclose beneath the steps.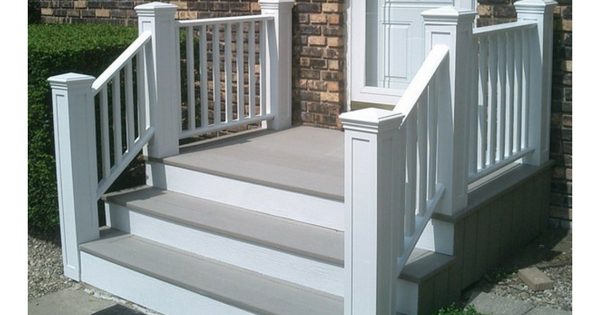 You can use the same type of boards you used for the steps and landing to enclose beneath the stairs. Try doing the handrail, balusters, bottom rail and post in a contrasting color from the steps and landing. It will definitely make the area pop! Then by using the same boards for the stair enclosure, it gives a finished look to the area.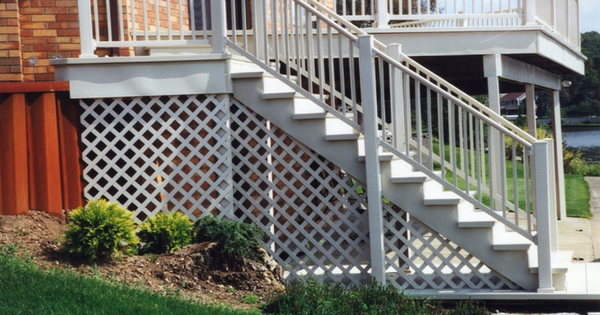 Use lattice
Or you can use vinyl lattice to enclose the area beneath the stairs. This is the most common option and the most cost effective. Of course, it's our favorite. The vinyl lattice will help keep the critters from building their new home beneath your stairs and entry area. Who wants to walk up and find 2 little eyes peering at you from the shelter and darkness of the steps? The vinyl lattice will allow air flow that can help prevent moisture and mold from building below your steps too.
Do you prefer not to enclose this area? No worries look at these two stairways that are left open. Nice look, isn't it?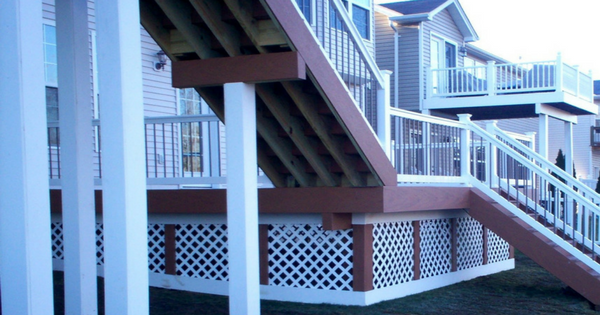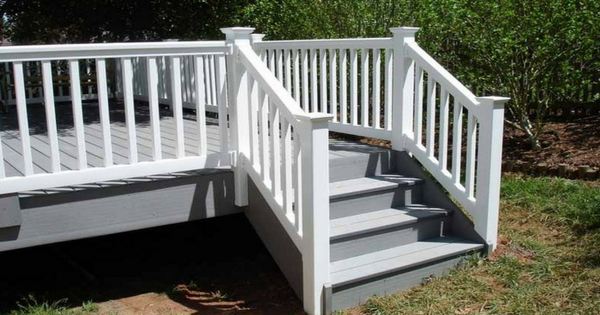 Both of these homeowners used the contrasting colors for the handrails, balusters, post and rails. It's a popular look for decks these days.
Hopefully, you see something you like here that will give you a visual on what it looks like to enclose the area beneath your steps or to leave it open.
If you decide to go with the lattice choice, keep us in mind. Permalatt Products, Inc. is geared to enhance and add to any project you have. Our DuraShell® lattice is perfect for every project. One of the many benefits of our DuraShell® lattice is it's virtually maintenance free!
We are always happy to help, so contact us today!
www.permalatt.com
Save