How to Hide your Pool Equipment with Vinyl Lattice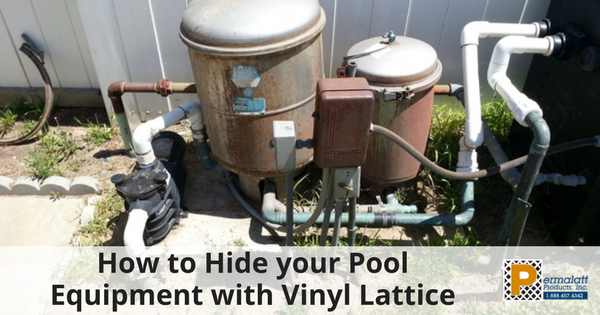 It's almost time to open your pool for the season. There's nothing more beautiful than the sun high in the sky reflecting off of the crystal clear water of the pool. Your pool area is your private oasis making it a great place to relax. It's going to be a great gathering place for your family and friends this summer too. You can't wait! Then as you're looking around, you see it. Yes, there it is, the big ugly pool filter, pump, and PVC pipes all spread out, sitting atop a couple of blocks or cement slab. UGH! Of course, the equipment is necessary, but you do not have to tolerate it as an eyesore.

Pool equipment can disappear completely with a bit of creative thinking and design. The options are endless. From landscaping to pool houses, the choice is yours. The concealment or enclosure you use will most likely be determined by where your equipment is located. Evaluate the landscape in that area and go from there.
Don't forget, there are things to consider regarding ways to conceal your pool equipment. Your pool filter, pumps, and heater must be ventilated properly. Reaching your equipment for proper maintenance is important as well.
Conceal your pool equipment with a lattice enclosure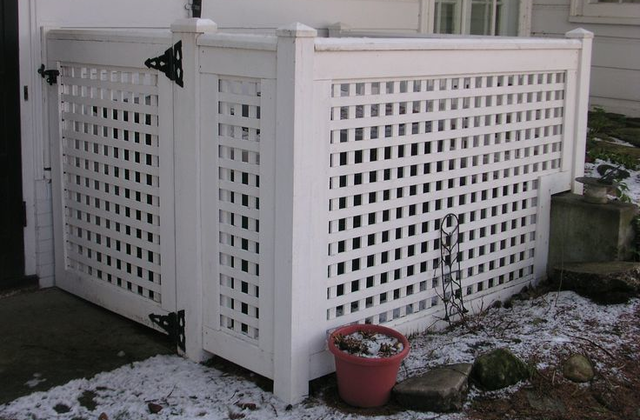 Using lattice assures the possibility of air flow around the equipment. You may choose to completely enclose the area. If you do, remember to include a gate or hinged top to gain access to all equipment and plumbing.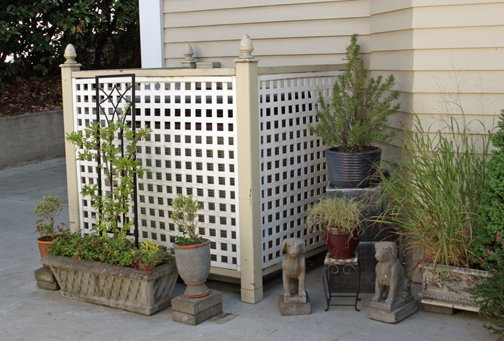 Landscape around your pool equipment
Another way to hide your eye-sore pool equipment is to simply landscape around it.
Add a stone short wall, bushes, mulch and even flowers to hide your pool equipment from sight.
You can even add a decorative lattice screen and landscape in front of that!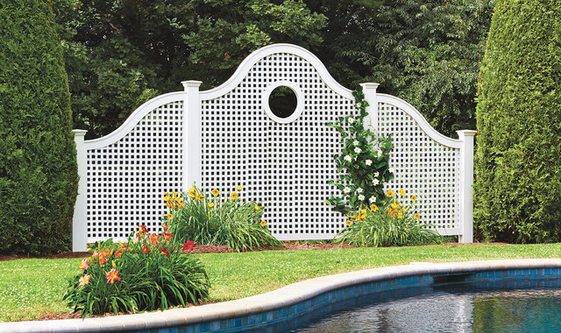 If you decide to go with the lattice enclosure or screen, Permalatt Products, Inc. has just what you need.
As a manufacturer, we can make more that just the standard lattice sheet size options. We can manufacture custom sheet sizes in the DuraShell® lattice for your convenience. Permalatt Products, Inc. produces high-quality vinyl lattice that will make any project look great and last a lifetime.
Got questions? Feel free to contact us, we're happy to help. Visit our website at www.permalatt.com or reach us at 888-457-4342.