What Can You Do With Vinyl Lattice?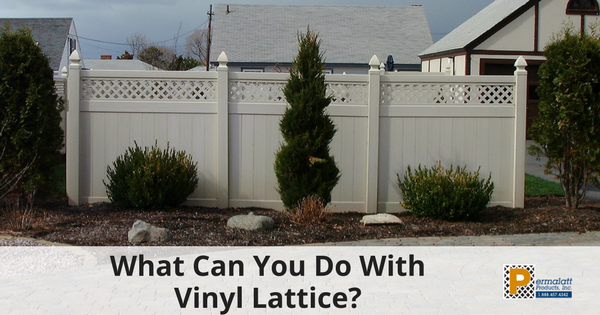 Vinyl lattice has evolved from being used just as fence toppers to being used in any project you can imagine. So what can you do with lattice? Anything and everything! Here are a few photos showing what the end result can look like in several different types of projects. Take a look!
Vinyl Lattice Privacy Screens: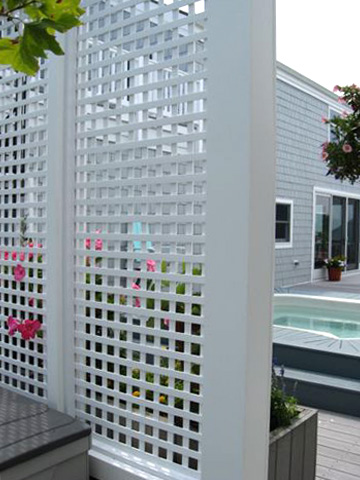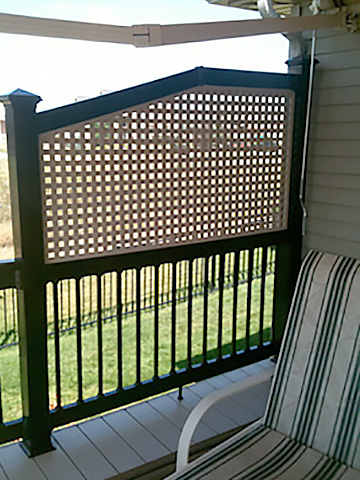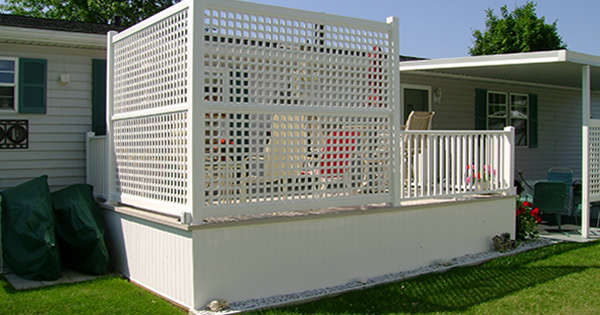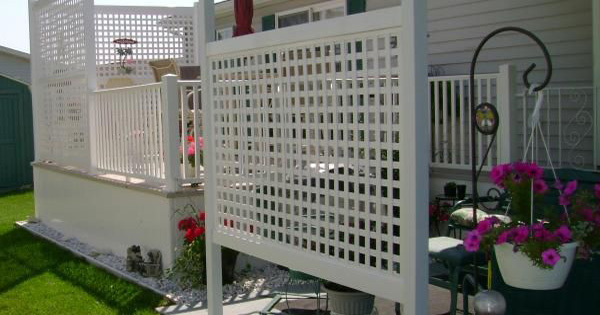 Privacy screens can be installed in any area of your property that you want to be separated from the rest of the world. The lattice screens can be added to a deck to offer privacy as well as adding beauty to the space. Or you can place it around a patio, walkway and even along the parking lot in a commercial area to designate your property's boundaries. You can incorporate planters along the bottom for climbing flowers. You can add privacy above your railing to accent a specific section of the porch.
Vinyl Lattice for Deck Skirting or Ventilation Below Deck: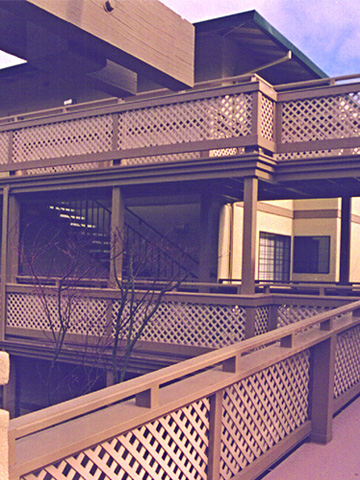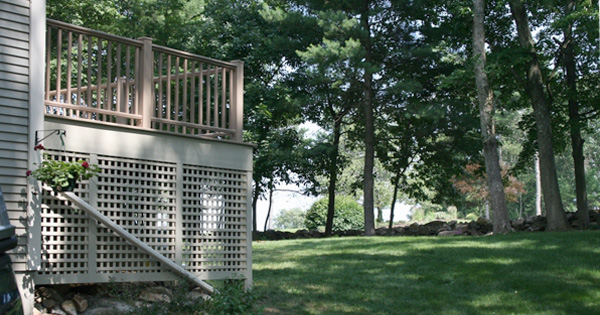 Vinyl lattice is a great product to use as deck skirting. It's a great way to help ventilate the area beneath the deck while adding beauty to the deck and property. It's also a great way to keep animals from setting up house under your deck area.
Got an Unsightly AC Unit orTrash Bin Area?
Use vinyl lattice to create an enclosure to make you the envy of the neighbors.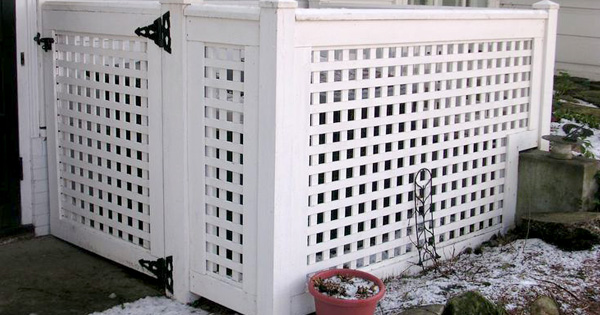 You can use lattice with post and rails to build a place to hide either the AC unit or trash cans. It really will spruce up any exterior area of your home.
Vinyl Lattice Fences: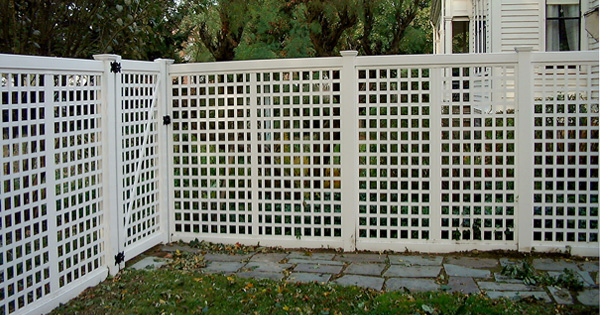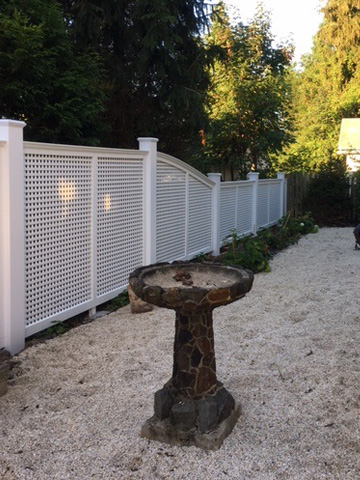 As you can see lattice makes a great fence as well. It's a great way to enhance your property line. It looks good to both you and the neighbors.
Use Vinyl Lattice to Update your Deck Railing: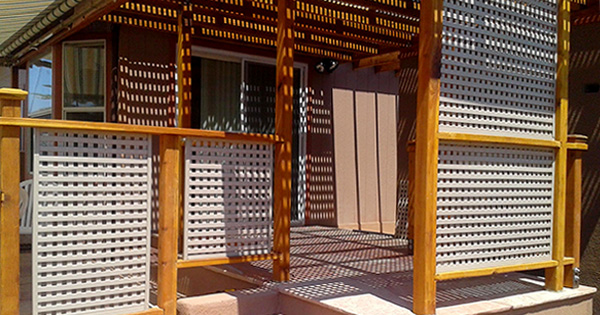 Adding vinyl lattice to the railing on a deck creates a unique look.
So as you can see there many things you can use lattice for. Take a look at the News section of our website for other ideas on how to use vinyl lattice.
Permalatt Products, Inc. manufactures a high-quality premium lattice and is ready to enhance any project you have. Contact us today at www.permalatt.com or 888-457-4342 for more information!
Save