How to Use Permalatt Lattice as Privacy Fencing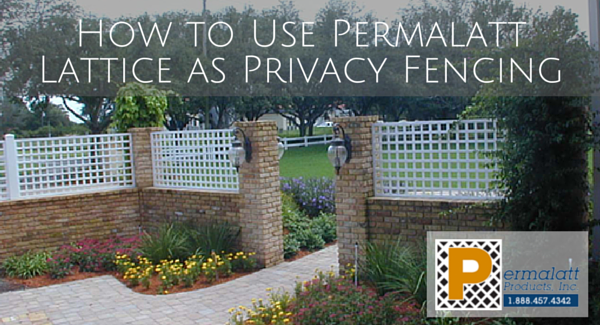 A fence is a barrier, railing or upright structure that encloses an area to mark a boundary, control access or prevent escape.
So as most of us think about fencing, we think along the lines of something solid, somewhat plain and something that could create a completely enclosed area.
Now, let's think along the lines of a lattice privacy fence. Yes, it's still a fence. A lattice fence will create a unique look for privacy with a bit of sophistication.
This is not a new idea, but an idea that is now becoming very popular. It may just be the new option you've been looking for.

Do you have a home owner who came to you looking for a way to gain privacy in their outdoor area? The client may think the only product for this type of project is a fence.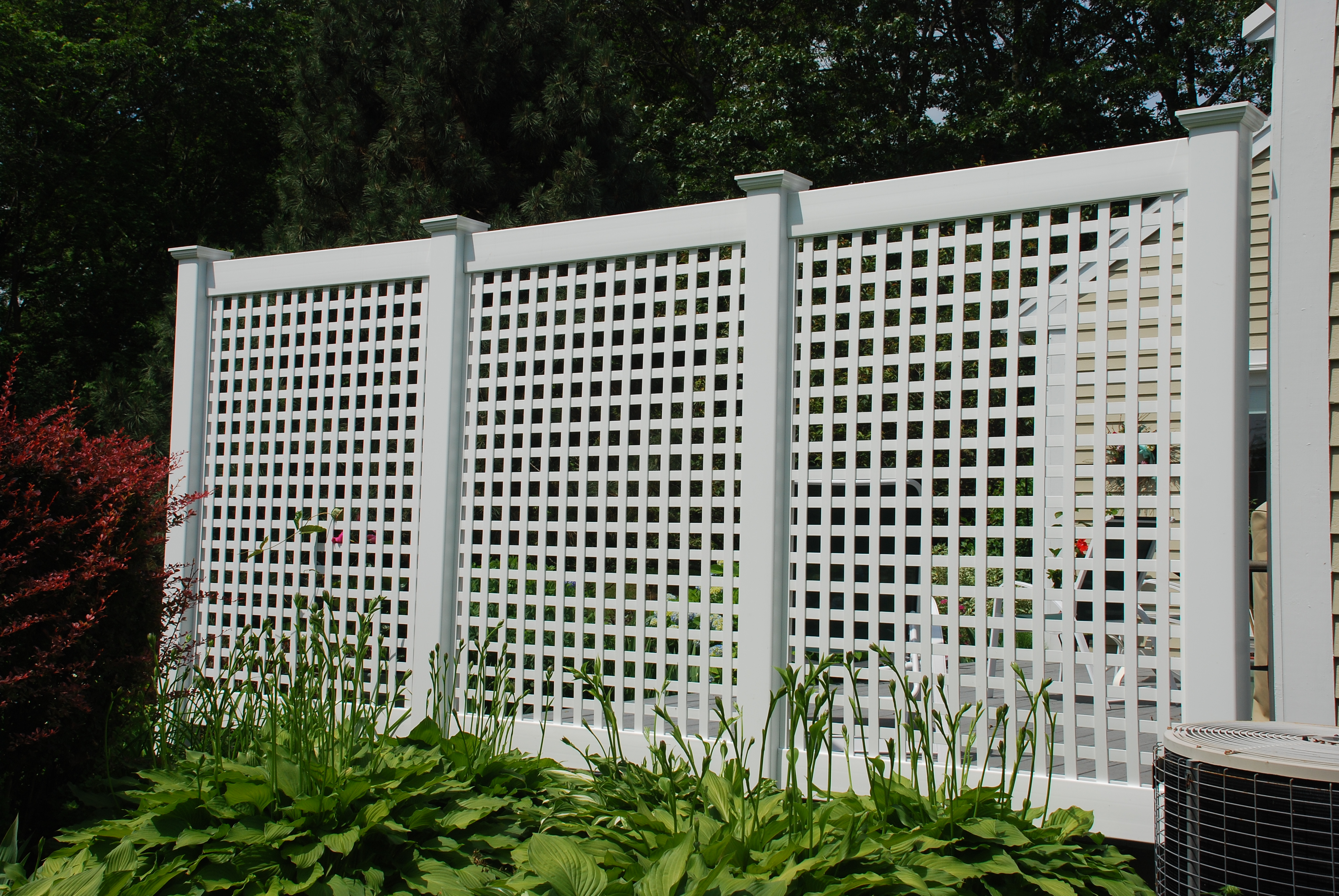 Vinyl Fence is excellent for privacy and provides a modern look that will enhance any area. However your client may want something that won't make them feel caged in and secluded.
Of course you can install a privacy fence with a lattice accent which will give a bit of an open air feeling. Or you could install a total lattice fence and give them the ultimate privacy fencing.
This lattice fence offers a privacy screen look while it allows airflow and eliminates the closed in feeling a solid fence may have. This makes it a very functional fence.
The lattice provides a semi-shaded private area with more notable style than a regular fence. So if you and the client aren't looking for closed in and complete privacy, a lattice fence is perfect for this project.
A lattice privacy fence will also keep children and pets in and provide a decorative look. A lattice privacy fence is just as easy to install as any other kind of fence.
A bonus for you is it's easy to handle too as it lighter than the common vinyl fence.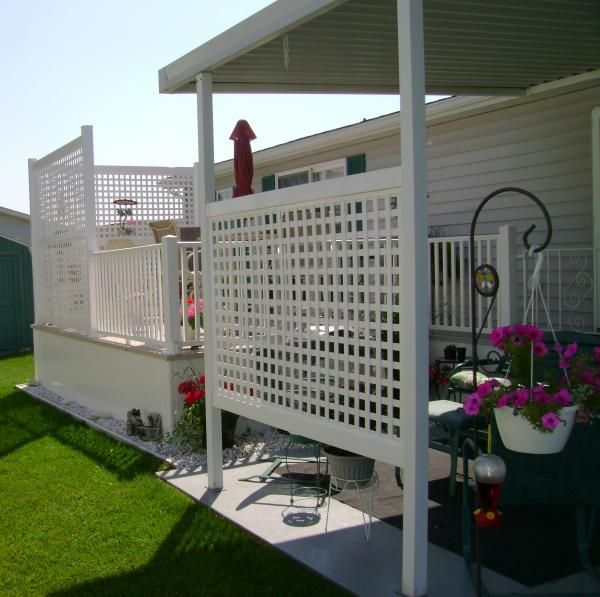 A privacy fence is not limited to being installed at the ground level. Depending on the project, an elevated lattice fence can create the essential privacy while offering a great look to the area.
Consider continuing the look by adding a privacy fence with a railing system on a deck. This will become a handsome design that boosts curb appeal as well.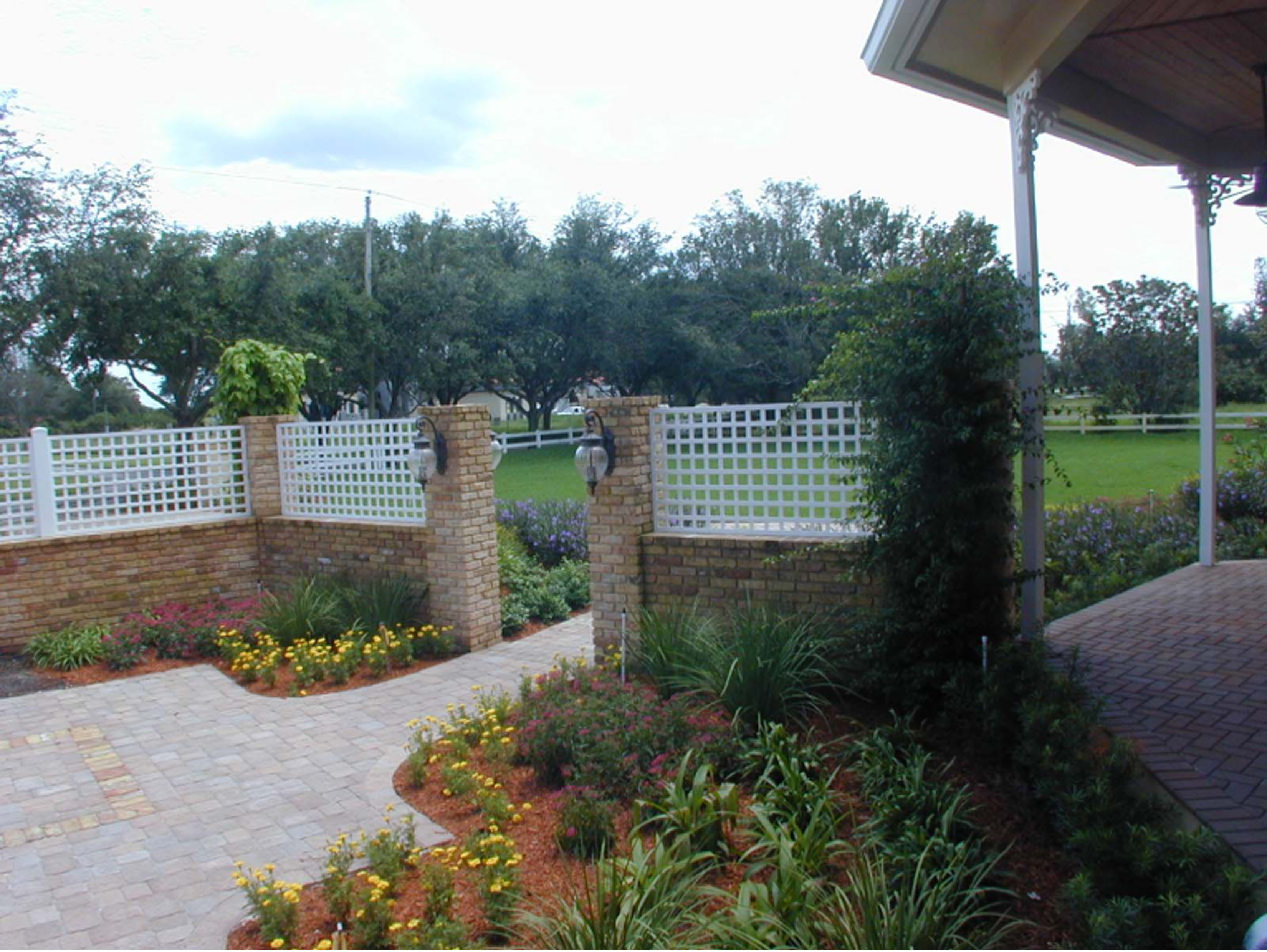 Here's an idea we loved. The client has a brick wall around the patio but want to create a little privacy and resurrect the look of the property.
By taking the corners higher with the brickwork, adding a couple of post, and placing lattice to the upper portion, they now have a brick/lattice privacy fence.
So as you can see, the opportunities to use a lattice privacy fence are unlimited.
Why settle for poor quality lattice products from the big box store? Let us know what you need and we will be happy to send it to you or drop ship it to the job site.
Don't forget, we can manufacture custom sheet sizes in both the DuraShell® and Decorative 3D lattice. As the manufacturer we are not limited to the standard lattice sheet size options.
Permalatt Products, Inc. produces high quality vinyl lattice that will make any project look great.
Save