Pergola or Gazebo: Which is Better for You?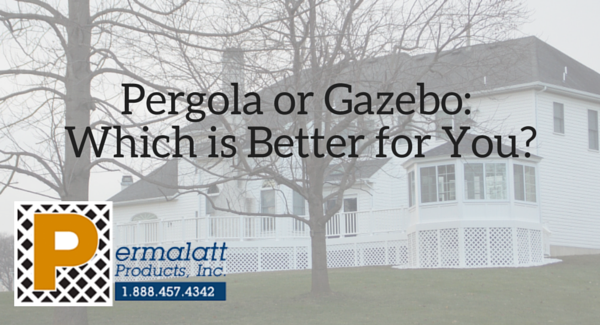 Pergolas and Gazebos have been around for years. They both provide an area that allows you to enjoy the outdoors, or entertain your friends and family, but they are different in significant ways. There's the difference in shape, the amount of shade they provide, as well as the overall appearance. In order to decide which one will be best for you, let's look at each of them.
Characteristics of a Pergola:
A Pergola is a structure with vertical posts or pillars that support cross beams. Pergolas are defined as a structure that has the posts secured into the ground and are free standing. They are a stationary structure. However, they can also be an extension of another building or structure. Pergolas are either square or rectangular. They have a flat and open roof. The horizontal top beams are usually covered with lattice, and the sides are open. While the lattice will provide shade for the occupants, it will not provide protection from the rain and weather. A pergola may or may not have a solid floor.

Pergolas can combine areas and enhance the character of each, as well as provide a shaded walkway or sitting area.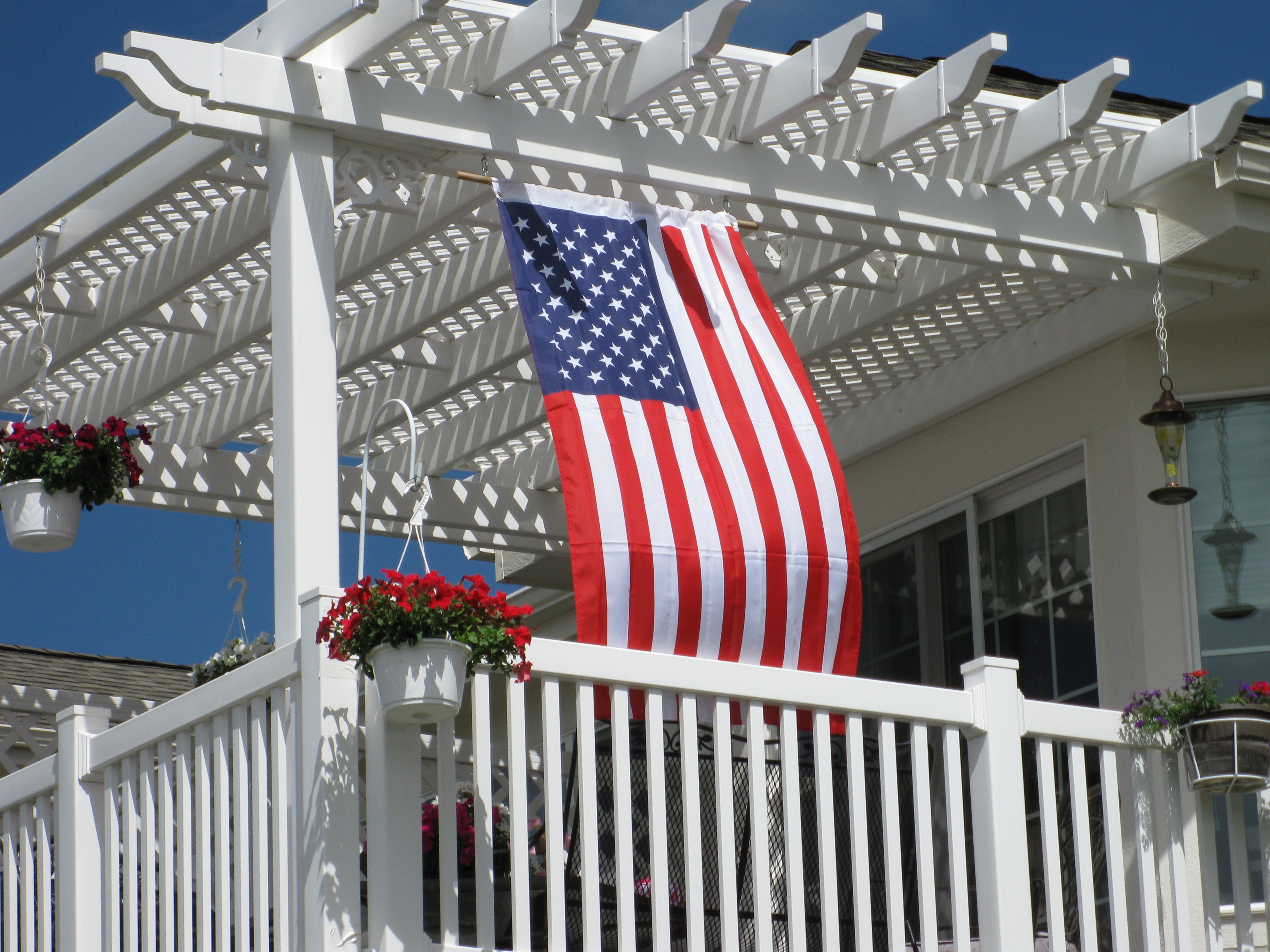 Pergola kits are available in the big box stores as well as online.
The pergola provides a space for intimate conversations under the starts or out of the direct sun during the day. A pergola is a great way to create and elegant outdoor living space. Add patio furniture to the structure to create sitting areas. Add a table and chairs for a great place to enjoy dinner. You can decorate the interior of the pergola any way you want to provide a great place to congregate and relax
Characteristics of a Gazebo:
A gazebo is either shaped like an octagon, a hexagon or a round structure. It is freestanding. Gazebos have a complete roof cover that slopes upward in a cone shape and is supported by 8 symmetrical pillared columns. Gazebos are built with a raised floor on a sturdy foundation. Usually, gazebos are portable or can be moved about. Most gazebos are generally enclosed but offer an open view on all sides. A gazebo will protect the occupants from the rain and weather. Some Gazebos are completely enclosed with windows or screens. Others have a wall half way up and are then either left open or have lattice installed to provide some privacy.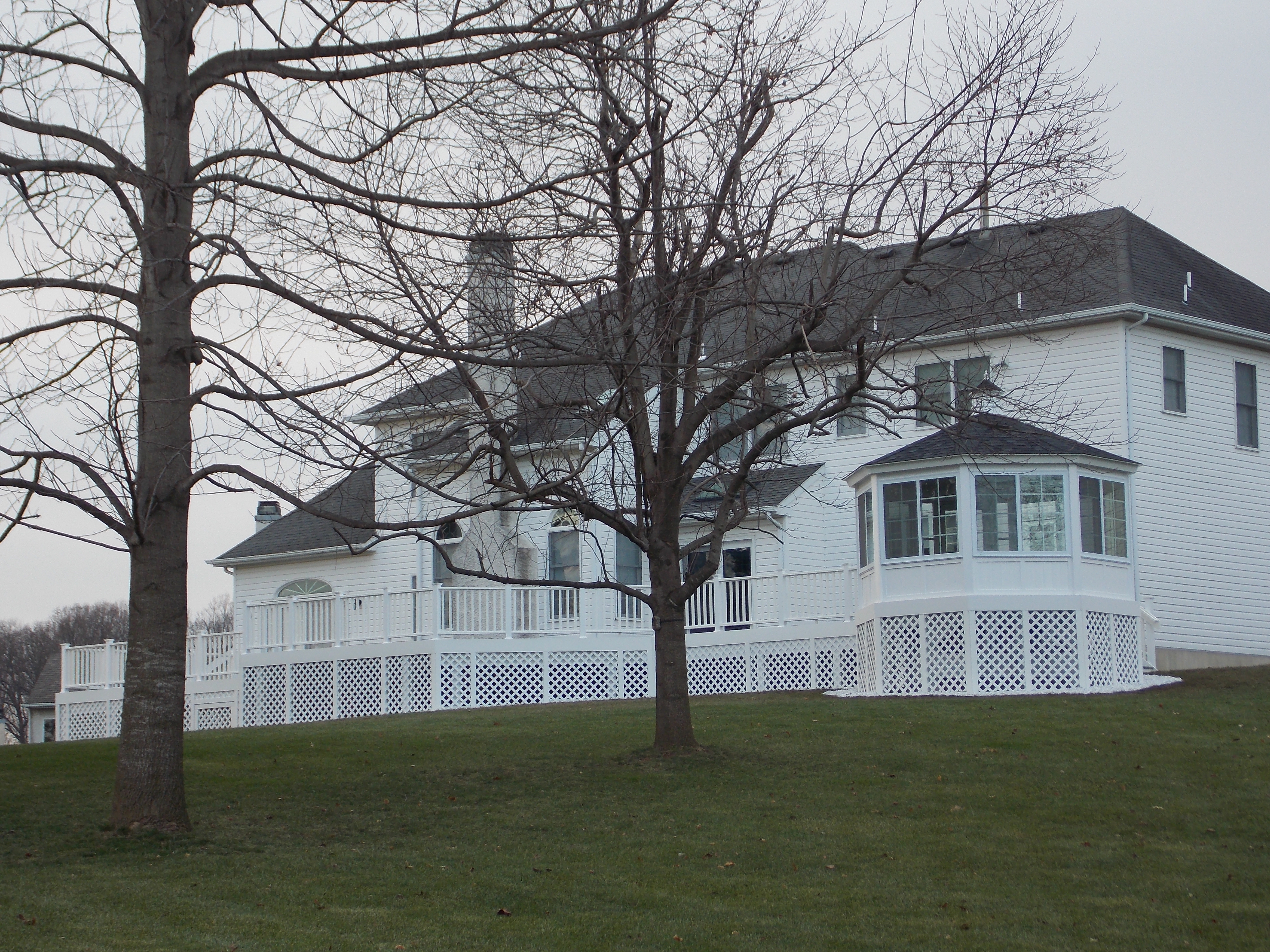 Gazebo kits are available in the big box store and online. For the do-it-yourself type of person, there are sites that help you design your own too.
A Gazebo can have built-in seating along the rails. It offers the same privacy as an indoor area, so it's great for the hot tub. A gazebo is a structure that can support lighting, electrical outlets and other equipment without the concern of the weather. For this reason, a gazebo allows you to entertain even during the rain.
So which one is best for you?
Here are the three main differences in the two.
Gazebos are round and the pergola is square or rectangular
Gazebos have a solid roof, and the pergola has cross beams and an open roof.
Gazebos are separate from any other structure while a pergola usually links 2 structures or extends a structure
Both the Gazebo and Pergola provide some shelter and allow you to enjoy the outdoors. But remember the Pergola does have the open roof concept, so even though it provides some shade, it can't be used in inclement weather.
Now let's not forget to consider the price. A gazebo usually costs more due to the fact that the roof is solid, and it is made on a solid floor. More materials mean more cost in the project. However, there are many variations for the pergola that can exceed a modest gazebo.
The choice of which one is better for you comes down to your personal taste and how you intend to use this outdoor area. The structure you choose will also depend on the desired use and the location for it on your property.
Remember, Permalatt Products, Inc. manufactures a top of the line lattice that will enhance any of your outdoor projects. Contact us today!
Save
Save