Pergola Design Ideas: Add Style & Beauty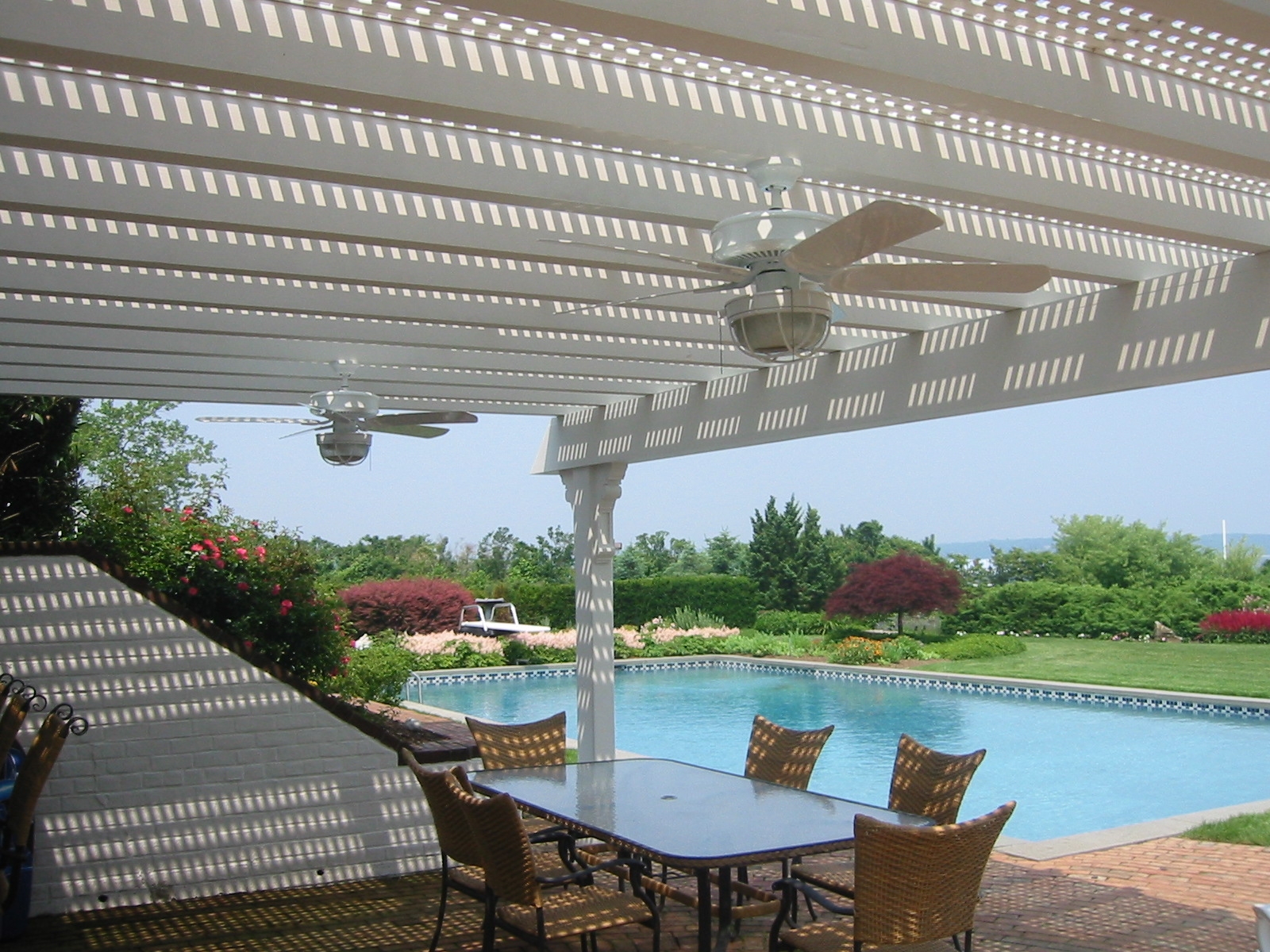 Although it seems the terms trellises, arbors and pergolas are used to describe the same type of structure, they are actually each different. A trellis is a lattice work built to support climbing plants or vines. An arbor usually creates a tunnel type of passageway. Pergolas are simply posts that support a roof like structure of cross rafters. The most common use of a pergola is to shade a deck or patio. Pergolas have been around for centuries to provide an inviting space outdoors to relax and entertain. Modern day pergolas can provide the same atmosphere.
Let's look at ways to beautify a Pergola.

Pergola Style Ideas:
Let's start with the covering …
Trellis and plants or vines:
If you want to dress up your pergola, add a trellis on one side to create some privacy, as well as a great place to incorporate your favorite climbing flowers. The vines can also grow to a canopy over the top of the pergola providing shade in the summer. Chose fast growing vines to achieve the look you want without years of waiting.
Canvas or awning fabrics:
This option works best in a dry climate area. Otherwise the rain will fill the fabric that hangs between the rafters.
If you are looking for complete shade and protection from the rain, you may want to choose a canvas or awning fabric type covering. Today's options for the canvas type covering offer a variety of styles and functions. Choose one that is stationary, or one that retracts. The stationary canvas/awning fabrics can be one large piece or several strips woven in and out of the rafters. The retractable option allows you to open the top and let the sun shine in. When it gets too hot, simply extend the canvas again. If you choose to use the fabric or canvas option, make sure it is a quality product that has a high UV protection. Replacing the fabric year after year will become an expense you will want to avoid.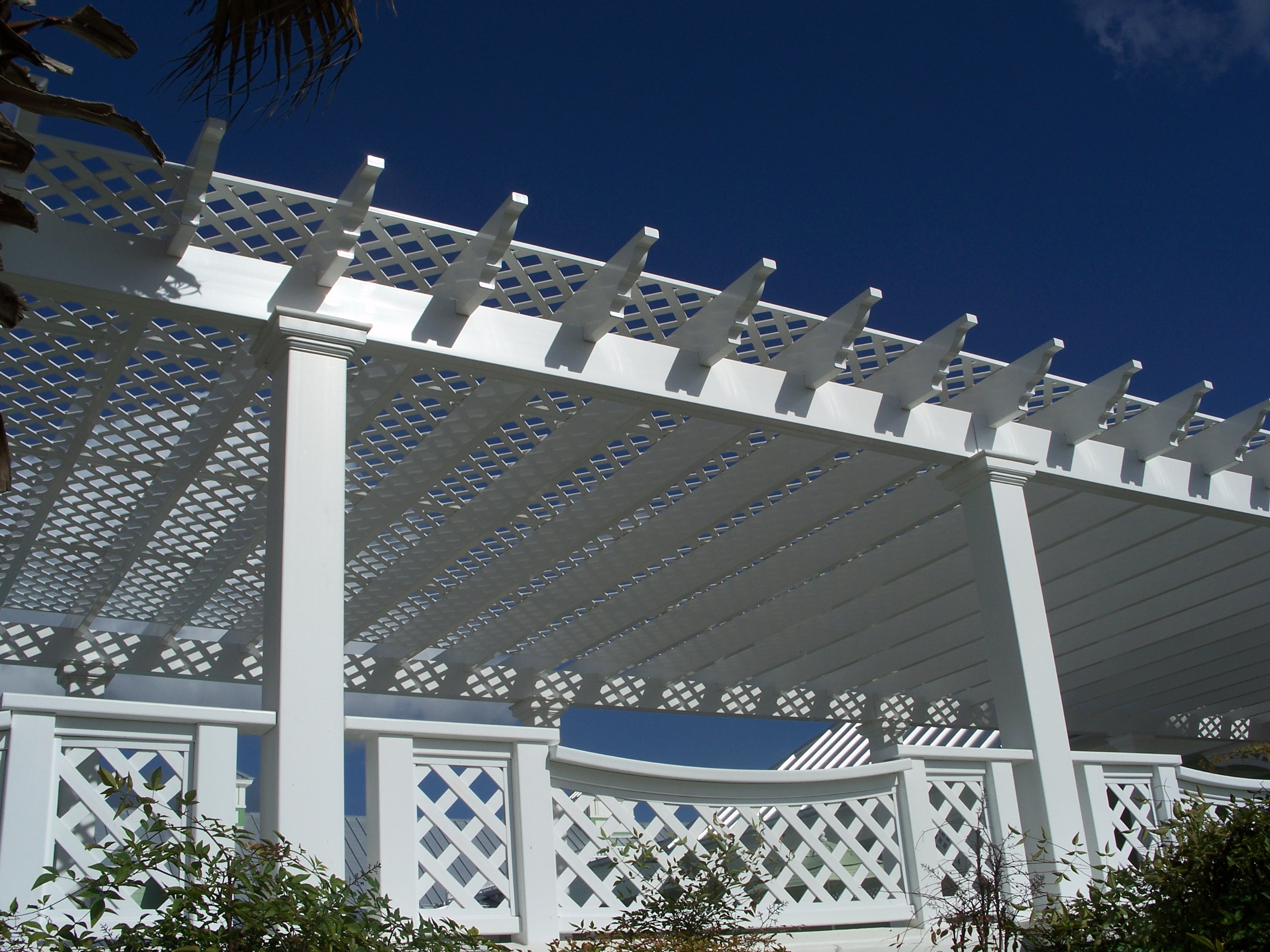 Lattice, any easy addition to beautify your pergola:
Lattice is the most common way to add beauty to the top of your pergola. It's fast, easy and very affordable. You can choose to cover the entire area, or leave some of the "roof" open. Choosing DuraShell® vinyl lattice will provide a maintenance free solution for the coverage and eliminate replacement cost.
We've discussed ways to use covers to beautify your pergola, now let's look at other ideas.
Decorating within the pergola:
You can spruce up the interior of the pergola with any type of decor you choose. Think of it as a room. When you decorated the interior of your home, you used a style and theme. Do this with your Pergola as well. You can incorporate your favorite color on the cushions and pillows for the sitting area. Choose vases and flowers to set in pots. Add a small fountain and enjoy the calming sound. Add anything and everything that makes this space an extension of you.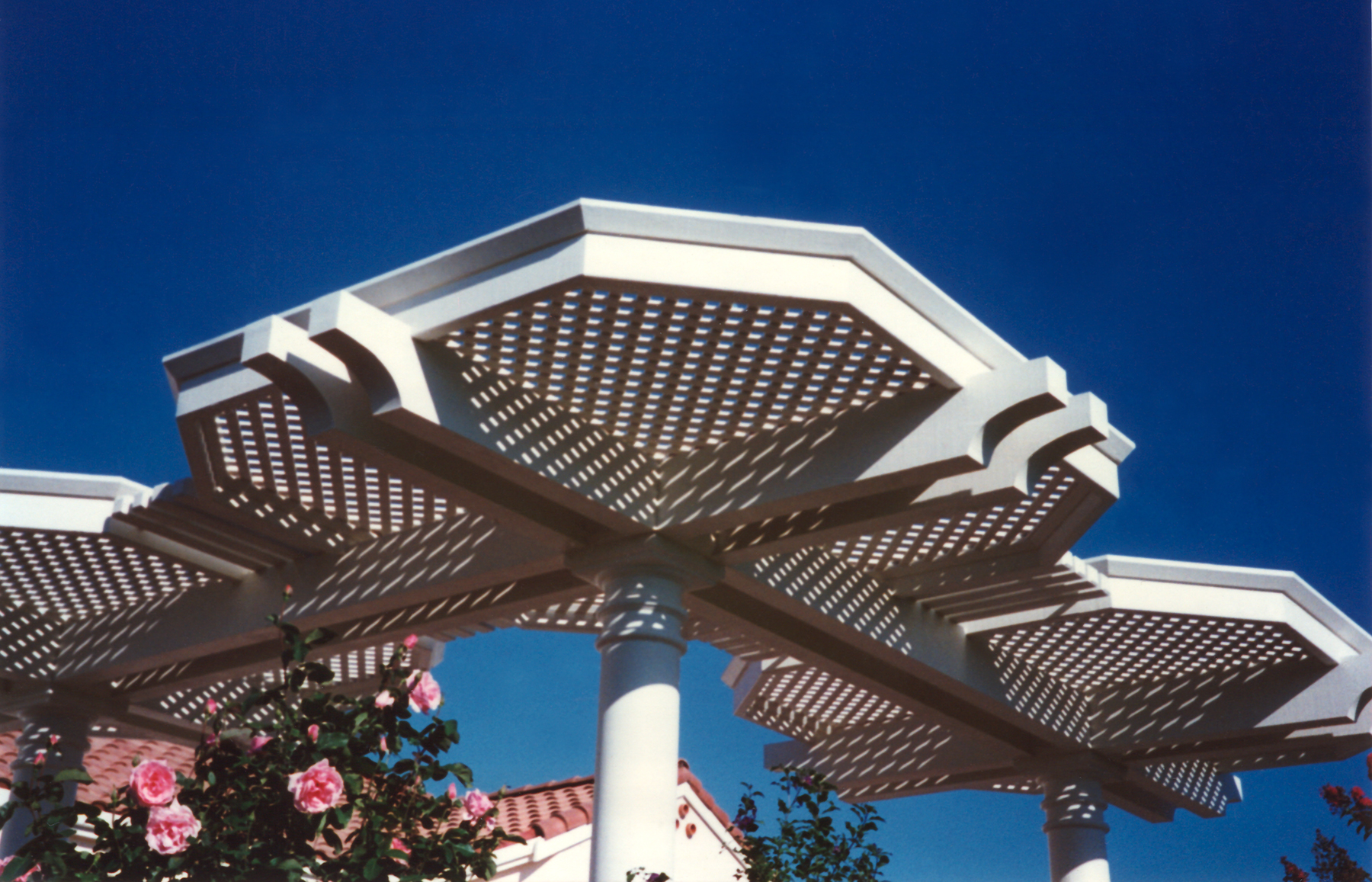 Use creative shapes:
A pergola can be any size and shape you want. We often think of a pergola as a square or rectangular structure. If you choose a custom design or change the shape of your existing pergola, it can add a lot of visual interest. Don't be afraid to be creative and let your pergola reflect your personal style. This alone can make your pergola beautiful.
Permalatt Products, Inc.'s lattice is offered in many openings sizes. This will allow you to capture as much or as little coverage as you want for your pergola. Our product carries a lifetime warranty and works great in any project!