Which is Better, Wood or Vinyl Fence?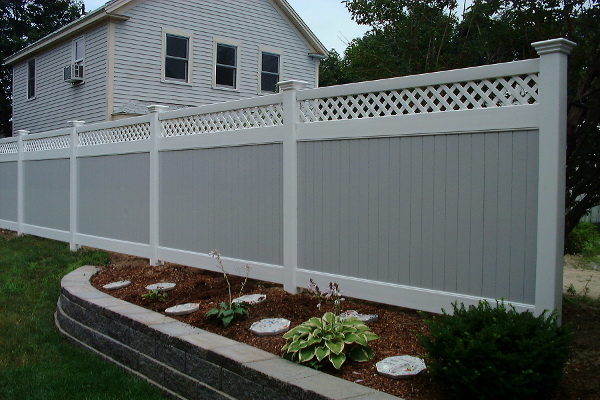 The question of what's better; wood or vinyl fencing has been around since the vinyl fence was introduced in the 80's. Up until then you had one choice – wood. The vinyl fence is a strong competitor against wood.
There are pros and cons for both materials. Your decision will come down to this … what is your preference for looks, maintenance, durability, and cost. It's best to research the options you have for both.
Consider how long you'll own the property this fence is on. As the lifetime of a vinyl fence far outlasts the lifetime of a wood fence, it is a reasonable concern.
Advantages of Wood fencing:
Wood fencing can give your property a traditional look and rustic charm that blends perfectly with many landscape designs. Wood fences can be built in many different designs to customize their look as well. It's important to understand the different types of wood and choose the one that works well for your purpose and climate.
A wooden fence, installed properly, can enhance your property for many years. Many types of wood can have a lifespan of up to 10 years with regular maintenance like cleaning and painting. The initial cost of a wooden fence is less than a vinyl fence.
Disadvantages of Wood fencing:
Who gets to see the "pretty" side of your wood fence? Your neighbors! The rough side of the fence always faces to the inside of the property. This means you get to see the rails and inner posts while everyone else enjoys the beautiful side.
A wood fence can attract termites. Termites can then spread to your home and garage and to your whole neighborhood.
A major disadvantage of wood fence is the upkeep needed to keep it looking nice. It will need yearly maintenance to keep it in good shape. It will require pressure washing, scraping and wire brushing before it can be repainted or stained. It will need to be properly treated to resist warping and decay of the post and boards.
Because wood is prone to decay, it will need to be replaced eventually. No matter how it's treated or painted. The time and cost to maintain your fence can be substantial. Because a wood fence will decay, it rarely includes a guarantee or warranty.
Advantages of Vinyl Fence: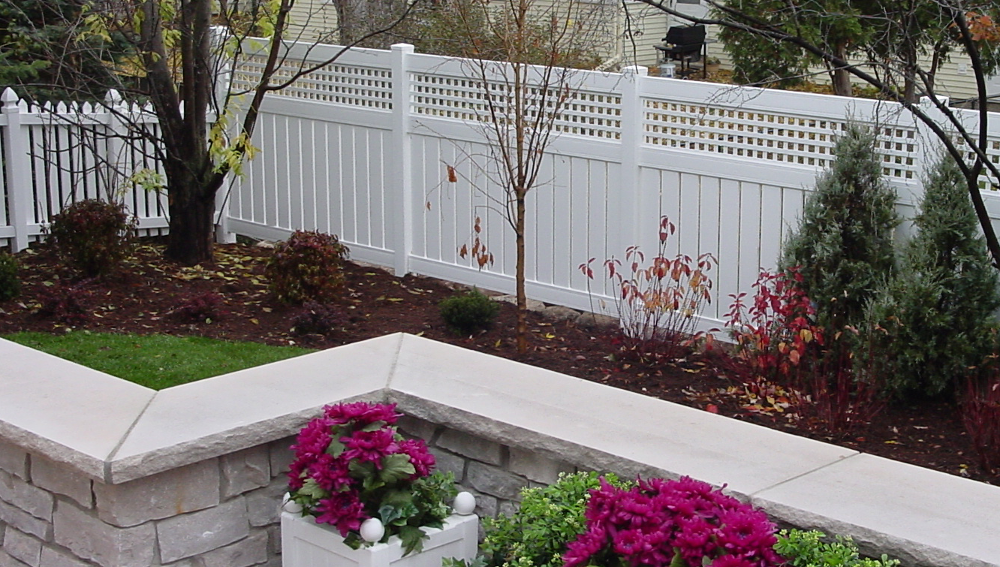 Vinyl fencing can give your property lasting beauty. Some vinyl fences are available with a wood grain texture, which will give you to look of the wood fence with the benefits of a vinyl fence.
Who gets to see the "pretty" side? Why you do of course! This type of fencing tends to have the same view on both sides. So you, as well as your neighbor, gets an eye pleasing view.
Vinyl can easily last for decades. Vinyl fences do not rot, crack or splinter – no replacement cost for that. Because a vinyl fence stands up to harsh weather, pests, and decay, most will carry a lifetime warranty.
When it comes to maintenance, vinyl is the easiest fence to take care of. A quick rinse with a hose and you're done. Or just let the rain do it for you. No painting, scraping or sealing – ever.
Vinyl is termite resistant.
One more thing to consider … vinyl fences area a sound investment for your property.
Disadvantages of Vinyl Fence:
You could experience limited color choices in a vinyl fence.
Vinyl fences may be more expensive, initially.
In summary, what's best, vinyl or wood? The decision is yours. It's your home and property, create the look you want.
We hope that this short breakdown helps you. You can also see the review we posted "How to Decide on Fencing Materials" to gather more information. Permalatt Products, Inc. manufactures a high-quality premium lattice to enhance any project you have.
Get our free resource guide on Which Lattice Should You Use for Your Vinyl Fencing?