Which Lattice is Best for Your Project?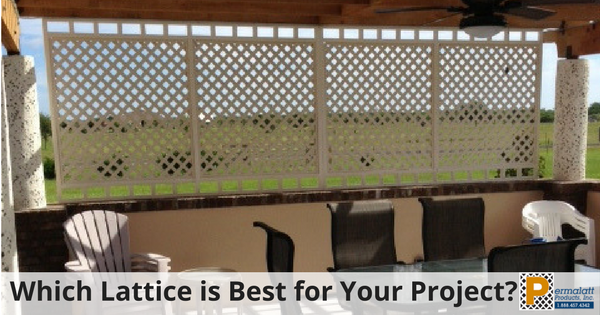 Lattice offers a great option for all types of projects!
It enhances the look of any outdoor area. It allows airflow and allows the sun to shine through while providing privacy.
There are many options for lattice today. It can be hard to decide what type to use for your project. Let's take a look at the positive and negative of the most common lattice types.
Wood Lattice: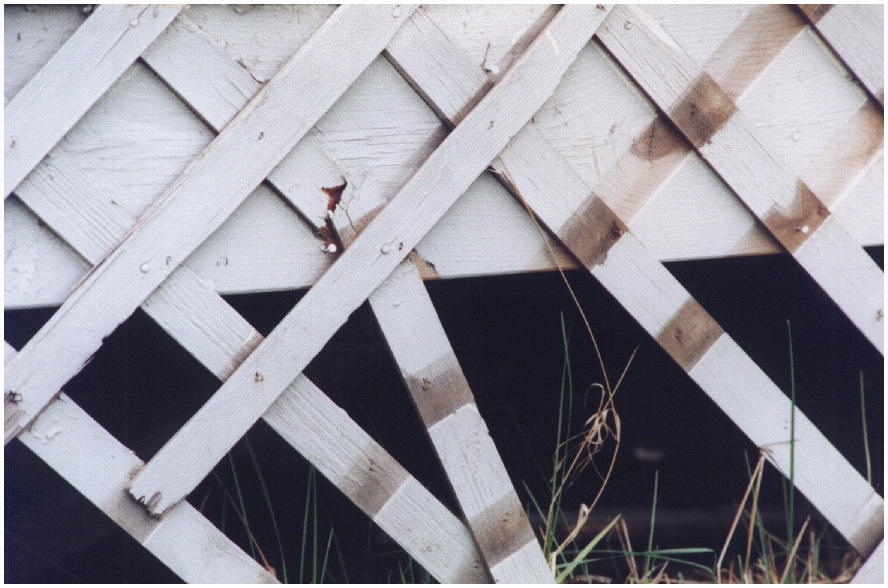 You can find this product at most lumber companies and big box stores. Most wood lattice is held together with galvanized staples. It is available in many wood types that can be pressure treated or coated to increase the resistance to rotting.
Positives:
It is easy to cut.
With wood lattice, there is no need to be concerned about expansion or retraction.
It is dimensionally stable. You can paint or stain this lattice any color you want.
Negatives:
Wood lattice will draw moisture. It will twist and bend allowing the sheet to warp.
Wood lattice weathers quickly.
Not maintenance free. It will need painted or treated annually.
Can split, splinter, and crack from sun exposure and will rot over time. It is not insect proof.
Plastic Lattice (HDPE):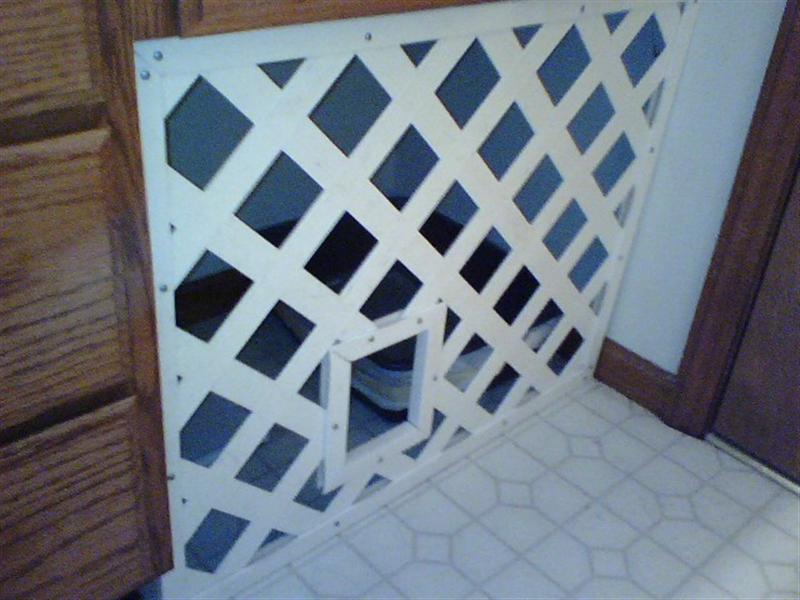 This product is available at all of the big box stores. It is a pressed or molded. It has a wood grain texture to it.
Positives:
Made to look like wood lattice.
Moisture and insect resistant.
Will not rot.
Plastic lattice is easy to clean.
Negatives:
This thin material can be hard to handle and difficult to cut.
Can expand 3 times more than vinyl or wood lattice. It will warp if you do not allow for sheet expansion.
Limited number of colors available.
Will discolor in time.
Plastic lattice will not hold paint well.
It can splinter and can also crack when installed with screws.
This lattice will become brittle with time.
Vinyl Lattice- Solid Core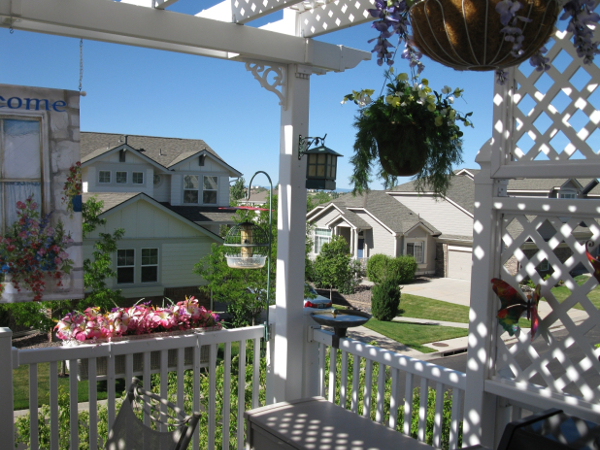 This product is a specialty product and is not available at the big box stores. There are a few lumber companies who will carry this product. It is made strip over strip; it is not molded or stapled.
Positives:
Very easy to cut.
Dimensionally stable. This means no warping or expanding.
Will not crack, splinter or rot.
Insect proof and moisture resistant.
Won't fade and is maintenance free.
Very easy to clean.
Negatives:
It is not available in "any' color.
Paint and stain may not adhere to this type of lattice.
With the DuraShell® solid core vinyl lattice, the sky's the limit. Any project anytime, DuraShell® is second to none. Contact us today for more information.