Introducing Permalatt Aluminum Lattice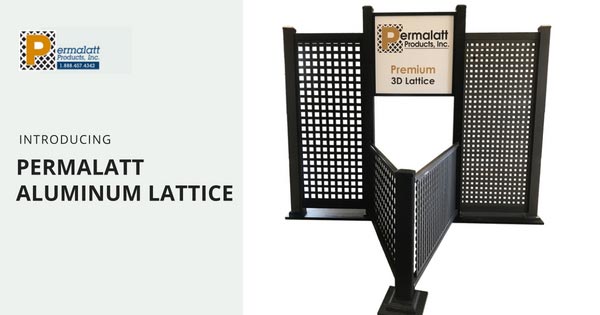 You know Permalatt's vinyl lattice as the lattice that lasts. We are excited to introduce aluminum lattice to our line. Our aluminum lattice is decorative, structurally stable, virtually maintenance free comes in dark colors and has a lifetime warranty.
Aluminum Lattice Product Details
The powder coated slats are joined together creating a structural gridwork that is offered in eight colors. The standard colors available are Black Fine Texture, Satin Black, and Gloss White.  Specialty colors available are Ninety Bronze, Chocolate, Speckled Walnut, Brown Texture and Bronze Fine Texture. The hole openings are either 1" square or 2" square and they come in 4' x 6' or 4' x 8' sheets. U-channel is also available.
Powder Coated
What is powder coating you may ask?  Powder coating is the application of dry powder paint to a metal part for surface protection.  In normal wet paint application, the coating is suspended in a liquid carrier that evaporates into the atmosphere leaving the coating protecting the surface.  A powder coated part is cleaned and the powder coating is electrostatically charged and sprayed on the object to be coated. The object is then placed in an oven where the powder coating particles melt to form a continuous film.
With Permalatt, you'll continue to get the lattice that lasts, whether it's vinyl or our new aluminum product. Call or email today for a free estimate at 888-457-4342 or sales@permalatt.com.
Standard Colors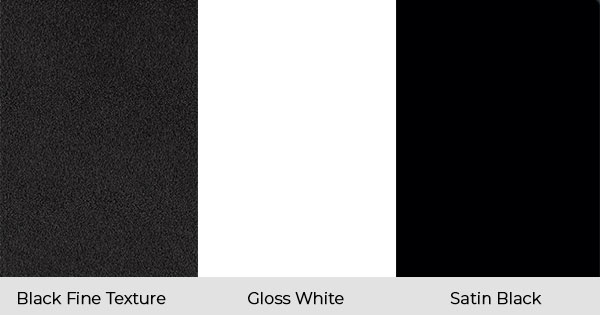 Specialty Colors