Finishing Touches for Your Outdoor Living Space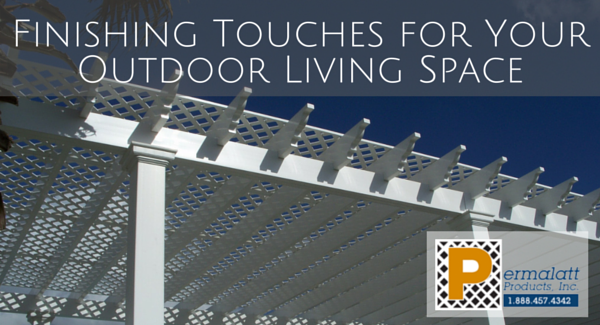 Spring is slowing passing and the dog days of summer are heading our way fast. Some of us still do not have our landscape projects completed but we are really looking forward to enjoying our outdoor living space. Here are a few things to consider while planning that special space for your landscape's summer look.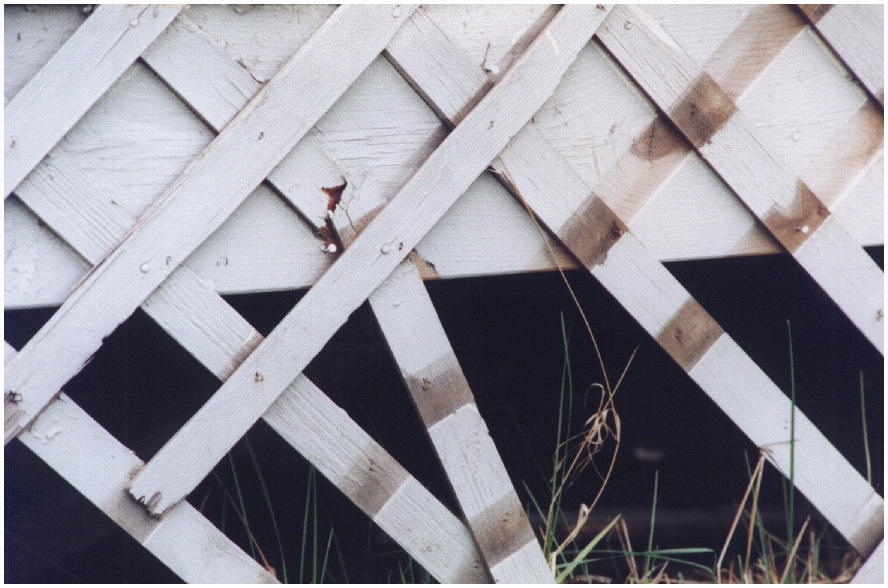 Deck Skirting:
Do you need to upgrade or replace the lattice below your deck area?
Did you first choose wood lattice to enclose below your deck? A frequent characteristic of wood lattice is that over time, the staples attaching the slats will let loose, and the wood will deteriorate resulting in a need to repair or replace the lattice around your deck. Or maybe you chose the molded/press lattice type. A common issue with the plastic lattice is that the summer heat will cause the molded type of lattice to expand causing the warped look around your deck. Once the sheet warps, the only way to regain the beauty of your deck skirting is to replace it. Why not choose a vinyl lattice that will never decay, fall apart or warp? The DuraShell® lattice will not require yearly painting or staining either. Wow, maintenance free, I love that!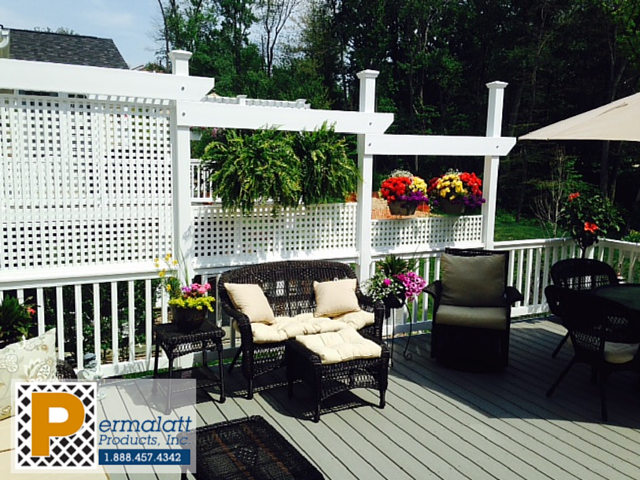 Privacy:
Does your deck and railing still look great, but you're looking for some privacy? Consider adding a lattice screen above the railing. The DuraShell® lattice in a 1" opening provides the desired privacy and still allows airflow through the area. It's the perfect addition to the deck while creating a beautiful area for you to relax and entertain guest.

Shade:
With summer comes the rising temperature that may tempt you to stay indoors with the air conditioner blasting. But why not add a little bit of shade to your outdoor living space and enjoy what you've worked so hard to accomplish? Add DuraShell® lattice to the top of your pergola and reap the benefits! You would be amazed what a little bit of shade can do to cool the area. So go ahead, get outside and breathe in the clean air.
Permalatt Products, Inc. manufactures the DuraShell® solid core lattice in opening sizes from 1" to 3". We offer standard sheet sizes of 4'x 6' and 4' x 8'. Got a project that requires a special sheet size? Contact us today for your custom size lattice pricing!!