Enhancing an Arbor with Lattice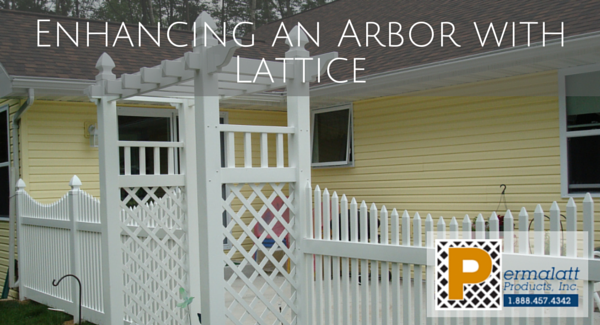 Arbors serve both a decorative and practical purpose in your outdoor area. An arbor can easily make any garden or walkway stand out and not get lost in the mix of your other landscape. So no matter how plain you may feel the property is now, it can be made into an extraordinary area by adding an arbor.

Maybe you are considering installing an arbor on your property. Or, maybe you have an existing arbor that seems to be kind of plain looking. You could even be someone who has had an arbor for a very long time and you just want to add a little something to revitalize it. By including lattice in your new arbor; adding lattice to create a new look in a plain arbor; or adding lattice to the vintage arbor, you will create a valuable focal point.

New Arbors
If you don't currently have an arbor and are not quite sure how you want it to look, consider the definition of an arbor.
An arbor is a freestanding structure with supports on both sides and across the top. An arbor can be added to a section of a walkway or entrance to a garden or special area. Most arbors host climbing plants, vines or flowers. An arbor can have an arched top or a flat top.
Enhancing your arbor with lattice will define the look of the arbor and will truly maximize the beauty of your area. By including lattice in your arbor structure, you create a perfect area for the climbing vines for all of your plants. The vines and plants can also provide shade during the summer time.
Recreating the existing arbors: If you currently have an arbor that just needs a little something to perk it up, we have a solution for you! Even an older structure can be brought to new life with a few sections of lattice added to it. To incorporate a lattice sheet to your existing arbor, use a channel to secure and frame the lattice to the sides of the arbor. Or simply screw the lattice sheet to the existing frame. You can even add lattice to the top of the arbor offering a defined look to complete the structure.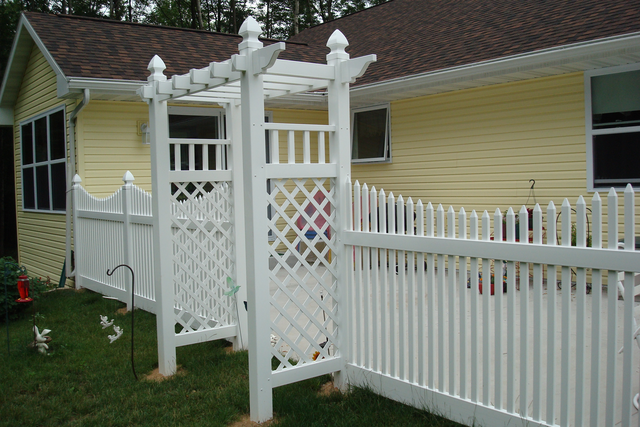 Now not everyone wants their arbor to host vines and plants. Maybe you just have an outdoor space you want to keep separate from the rest of the yard and maybe create a little privacy. Use an arbor with lattice as a gateway into that space. The arbor will distinguish the entry and the lattice gives it depth while also blocking the view into your gateway.
Permalatt Products, Inc. has the perfect lattice for your arbor project.