Dream Your Spring Vinyl Lattice Projects Now!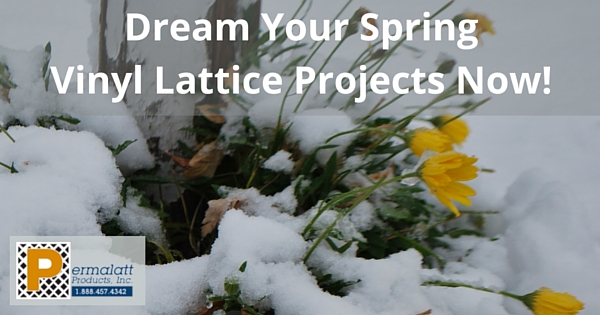 Ok, so maybe there is still snow on the ground where you are. But be assured, spring is coming! Why not plan for your spring vinyl lattice projects now? Starting now ensures you have time to consider all of the possibilities for the completed creation you have in mind for any area.
It doesn't matter if the project includes sprucing up one of the eyesores in the back yard such as this, before: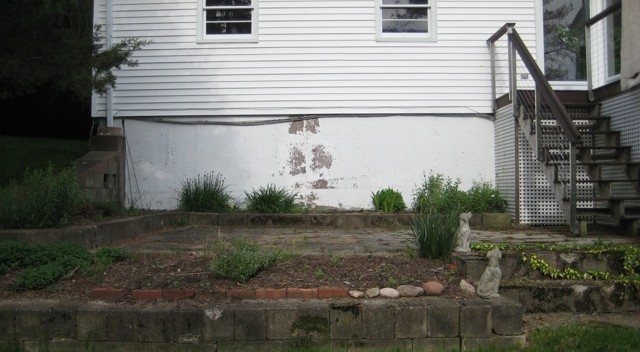 now after: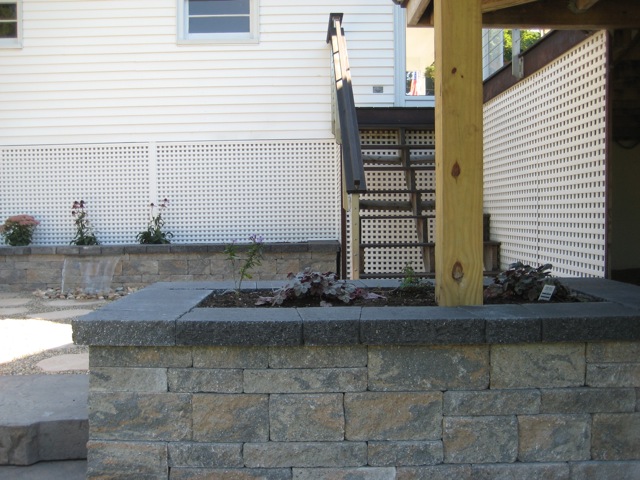 or if you are creating a new outdoor space,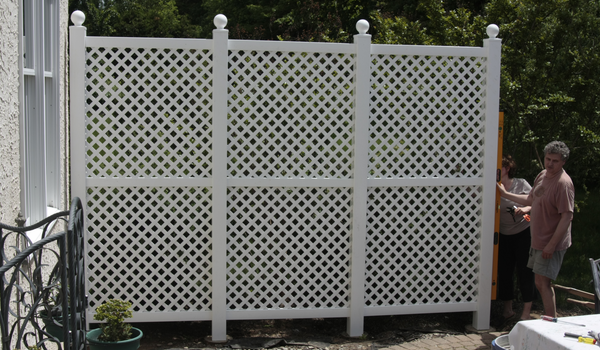 vinyl lattice will help you achieve a look that exceeds your expectations.
Let's take a look at a few of the spring projects you may want to consider:
Build a lattice fence
A lattice fence provides privacy without closing in an area. You can be assured your lattice fence will allow airflow and beauty while concealing your special place.
Use lattice as a fence topper
When you add a solid vinyl fence to your property, you gain a great deal of privacy. Sometimes that can also give you a closed in feeling. If you add a lattice section/topper to the top of the vinyl fence, you still have the privacy, but you add a touch of openness as well.
Build a gazebo
Use lattice around your gazebo to create privacy and to give it a unique look.
Install a pergola
Use lattice for the top portion of your pergola. It adds a touch of style while creating shade for this area.
Add an arbor
Lattice is a great accessory for your arbor. The climbing plants will look amazing as they reach their peak growth.
Build an enclosure for the trash cans
AC unit or LP tank. No one wants to see trash cans, AC units or the LP tank in the yard or around the home. Build lattice enclosures to provide a nice look to these less than desirable areas.
Enclose the bottom of your deck
Vinyl lattice is perfect as a deck skirting. The lattice will enclose the area and offer a finished look to the deck.
Consider Deck railing Décor
Combine lattice with any deck railing as an added eye-catching improvement. When lattice is added above the railing, you will create privacy and still allow the desired airflow.
The options for using vinyl lattice are limitless. Chances are if you can dream it, you can create it. While most people consider lattice an item you would use strictly on the exterior of a home, you can add vinyl lattice to the materials list for the interior of the home as well.
All of the ideas listed above can be found on our Facebook page, or on our website under the "News" section. We also have ideas posted for interior projects and a few surprise ideas for you. Check out the articles today and see what will make your spring vinyl lattice project dream to become a reality.
Permalatt Products, Inc. manufactures high quality, premium lattice in two thicknesses. The DuraShell® and Decorative 3D lattice will provide years of beauty to any design you create. Call us at 888-457-4342. We're happy to help!
Save