Creative Lattice Ideas For your Deck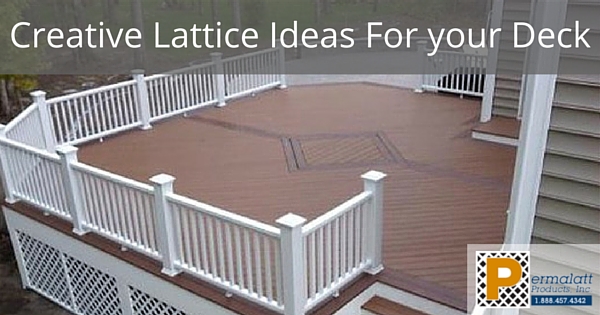 Deck styles and decking materials have evolved from the original wooden deck boards, railings, and stairs to an ultimate design experience.
We now have options of numerous hardwoods, composite, and even cellular PVC for the deck boards and stairs to choose from while creating these elaborate decks.

Add to that the choice of decorative aluminum, composite, vinyl, and glass railings and you can truly make your deck a one of a kind area. In today's design world you can convert almost any idea into a reality.
Decks and lattice have been together forever. It is common to see the lattice for the under skirting of the deck. With the current deck designs you will see lattice installed below and above the deck. You may even see lattice used as a railing or an extension above the deck railing.
Lattice can make for a really nice addition to any deck style you create.
Lattice Below The Deck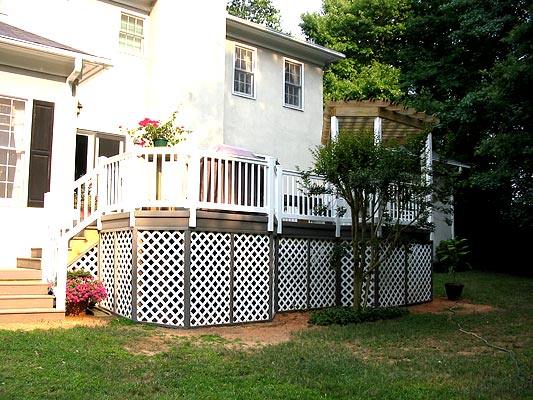 Choosing lattice as the under skirting for your deck gives you an opportunity to customize this space while enhancing the overall look.
By adding boards or trim between each sheet of lattice you can optimize the appearance of this area. You can cut the sheets in any shape or size, trim it, and insert between or in front of each support post.
You can choose a contrasting color or keep the same color scheme as the deck boards and railing. So when you are deciding how to enclose the bottom of your deck you have many options.
You can choose the standard lattice look or add a little bit of personal pizazz.
Lattice Above The Deck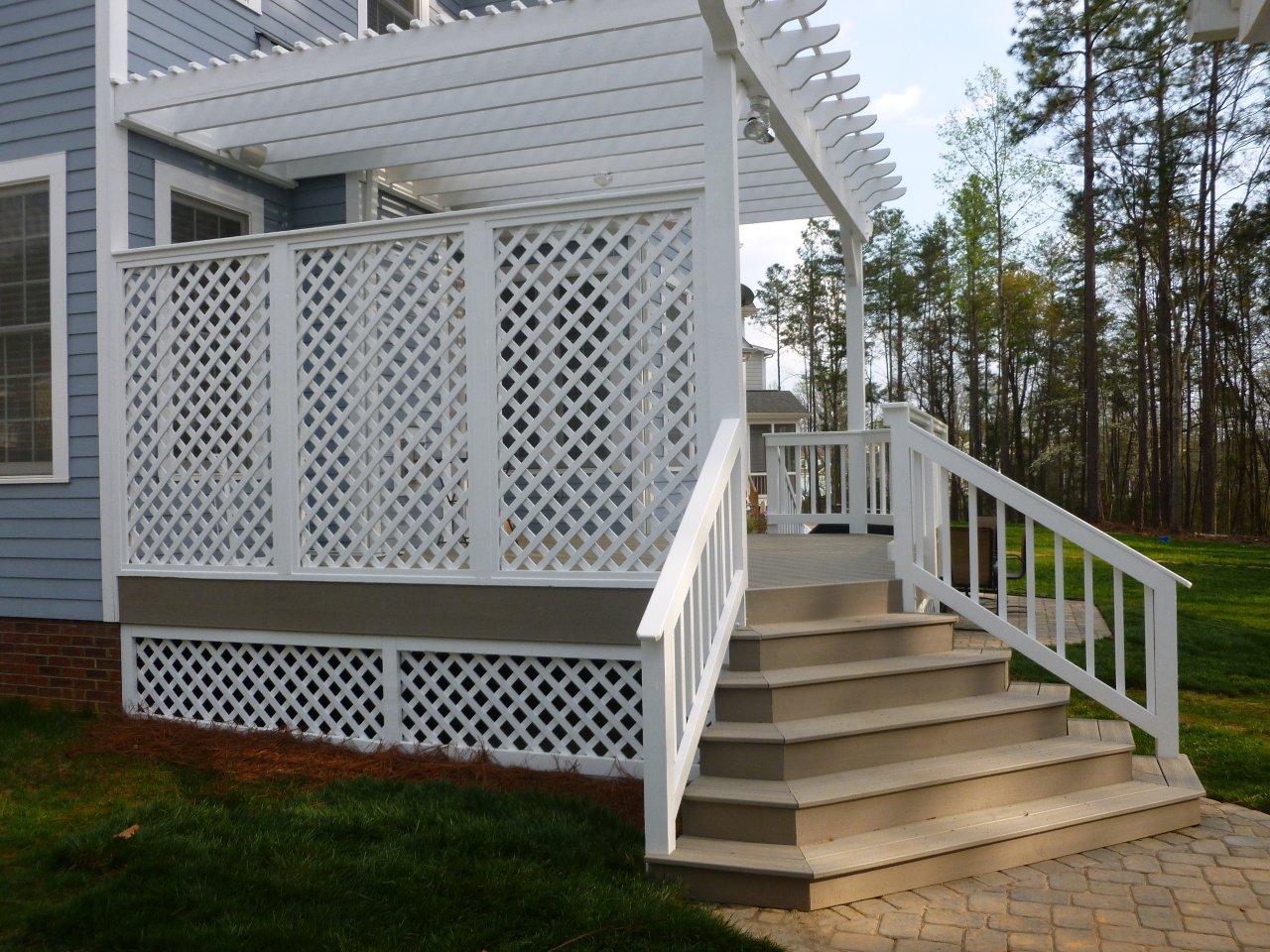 Incorporating lattice above the deck can offer a look that will create privacy for you, but keep the curb appeal going strong.
You can choose the same pattern above the deck as you picked for below the deck. Or you can go from the diagonal to the square for either the top or bottom section, depending on the style you want.
Lattice As A Railing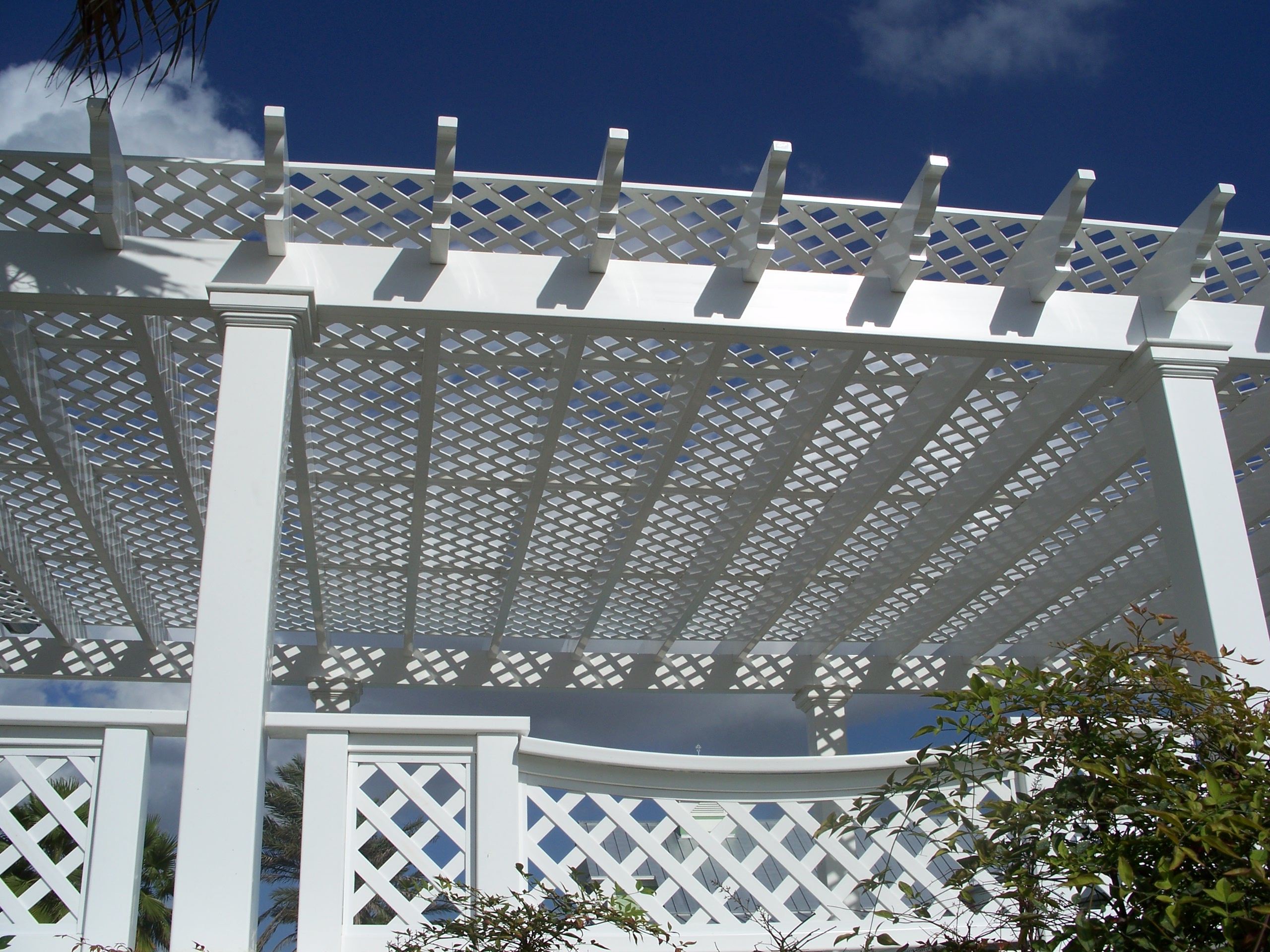 Utilizing lattice in the railing can add visual interest to the look and feel of your deck. You can use the same color lattice, post, and rails or spice it up with a contrasting color.
Looking for more inspiration for how to use lattice to dress up your deck?  Check out these beautiful and creative ideas from Pinterest.com!
Lattice Above The Railing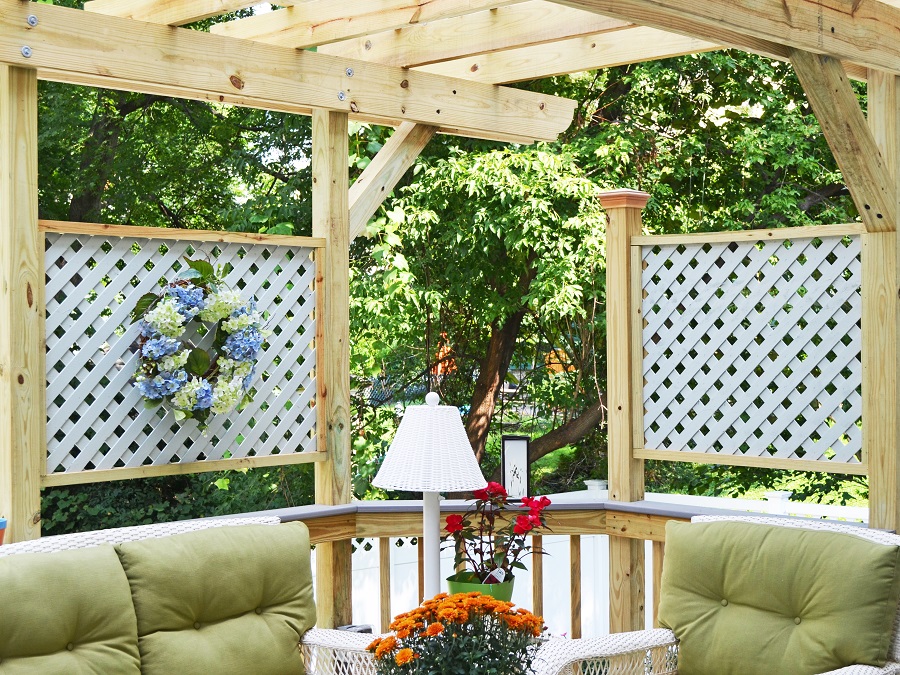 Above the deck you can mix and match the textures. For example try using vinyl lattice with wood railings and post, or aluminum railings with vinyl lattice. This will add some variety in materials and enhance the area.
As you consider how and where to use lattice on your deck, remember that Permalatt Products manufactures a high quality, premium, solid core lattice. As the manufacturer, Permalatt can provide custom sheet sizes to accommodate most projects.
The DuraShell® and Decorative 3D lattice are maintenance free and they come with a Lifetime Warranty.
Contact us today for more information. Don't forget to ask about a free quote for you project!