How to Connect and Use Lattice with a Vinyl Fence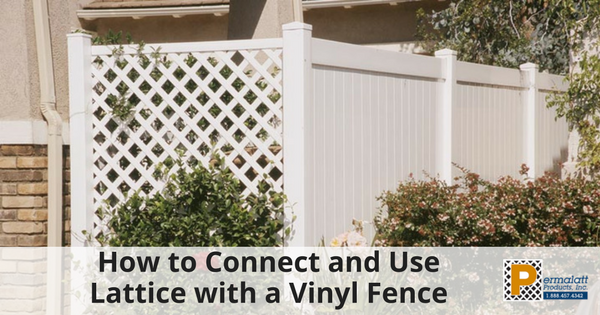 Finally, spring is right around the corner. It's time for the flowers to start popping their heads through the soil and for the trees to start budding. It's also time to start planning some of your outdoor projects. Are you thinking about extending your vinyl fence? Or maybe you want to extend the height of your vinyl fence. Have you thought about using vinyl lattice?
Depending on where you're adding the vinyl lattice to the fence, the way you connect it can be different.
Options for Connecting Vinyl Lattice on a Fence
If you decide to extend the length or wrap the fence around an area, you have a couple of options. One is you can use slotted rails and post. This means the rail and post come with a "groove" in rails to accommodate the lattice sheet. Or you can use a u-channel to secure the lattice piece along the rail and post.
Simply frame the lattice sheet with the channel. We suggest framing the lattice sheet with channel first and then placing the panel between the rails and post. When you have the framed lattice panel in the desired location, screw through the channel into railing and support post.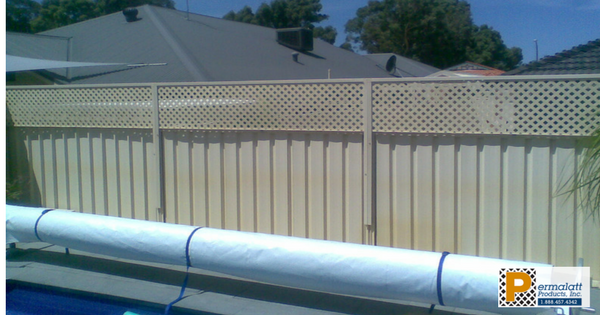 If you want to gain height to your current vinyl fence you'll need to extend the post as well. You can use post extensions. Once you have the post extended to the desired height, you can use rails or build a frame to add the lattice between posts.
Even if your fence isn't vinyl you can use these methods to connect lattice to your fence. Wood, brick, or cement fencing all look great with vinyl lattice included in the project.
Check out our other News post on the website and Facebook articles to see all the ways you can use our vinyl lattice.
The DuraShell® lattice is easy to work with and is a high-quality product. We offer 4'x 6' and 4' x 8' standard sheets sizes. If you prefer a custom sized sheet, we can accommodate you! We can manufacture widths of 4 feet or less, and in diagonal openings, any length up to 12'.
Visit our website, www.permalatt.com or give us a call, for more information regarding the DuraShell®. Remember, all quotes are free, so contact us today. Don't forget to request your sample kit as well.