It's Time to Landscape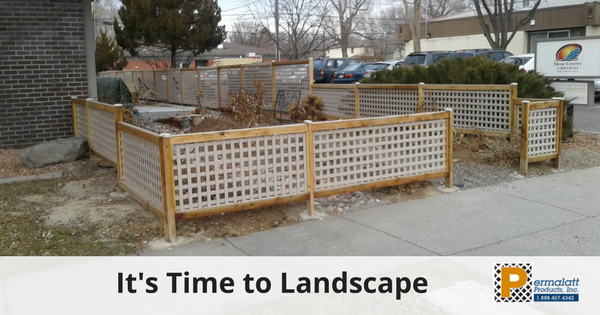 The lattice was just added to the fence surrounding your private area. Out with the old wood lattice and in with the new maintenance free vinyl lattice. Now the next step is rejuvenating the landscaping for this season. What all will that entail?
Don't get yourself overwhelmed with what and how you need to do things. Take a look around and try to visualize the mid-season look you want. Then if you need to, make a list. You can even map out your area. The great thing is it's totally up to you and what you want.
A few of the common things to be done will be obvious. Things like adding plants, flowers, and mulch. So just decide what you want and go for it.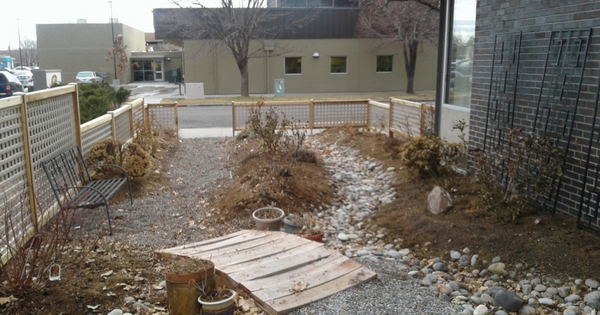 Flowers and Plants
Is it time to add more flowers and plants to the area? Adding a few new colors by way of plants and flowers now will help to bring the area to its full potential and beauty. Your plants and flowers are just starting to wake up from the cold winter weather. So it may be hard to tell if they need to be replaced or should have had some pruning done. It's ok either way. As the season progresses, check on the plants and flowers. If necessary remove the diseased or dead ones. The new ones you added will provide the area with a refreshing and full look.
Color and Texture
Mulch is one of the easiest ways to add color and texture to your landscaping. Chances are that your mulch has decomposed somewhat or it might even have been washed away by a heavy rain. You can fluff and even out your mulch with a rake. If you find the mulch lacking you have a couple of choices. One of the choices you have is to completely remove the old and replace it. Or you can do what is commonly known as covering. Covering is where you fluff the existing mulch, and then cover the top with a layer of new mulch. Just a heads up for you; the average depth for mulch is 2 inches. Too much mulch creates a moisture barrier and can harm plants.
Hardscape
Now your "list" for landscaping this season may be much more detailed than this. However, this is a good place to start. Adding a stone wall, fix uneven stepping stones or incorporating a water feature may also be things you'd like to do. Or maybe you want to focus on building your lawn. In any of these projects, you're the artist. Get inspired and create the design you've always wanted.
Will you need lattice for any of your projects?
Permalatt Products, Inc. is the manufacturer a premium, high-quality lattice that can be used in any of your projects. Inside and out! Contact us today and visit us at www.permalatt.com.
Save