Beautiful Privacy Screens for Small Spaces
Are you looking for a way to add privacy to a smaller outdoor area? You have several options to create the privacy screen that makes the space your own.
Consider the décor and comfort you want in this space and go from there with the privacy screen options. Not sure how you want to do it? Ok, first we will list a "few" options. Lattice screens, portable partitions, outdoor curtains, or even boards make great privacy screens.
Lattice Screens: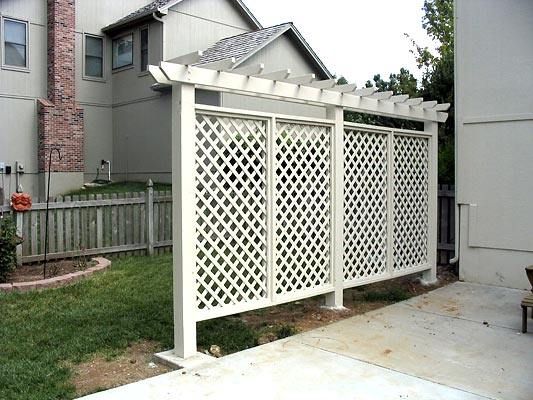 A lattice privacy screen can be as simple as a couple of sheets above the deck railing or a complete lattice privacy fence. Choose any type of lattice to make your screen. The common options are wood, plastic, or vinyl. Research the attributes for each material and decide what is best for you and your lifestyle.
Portable Screens:
Portable screens can be made from all kinds of things. Wicker, cloth, and even bamboo screens are available. You can even use old doors or shutters. You can purchase the screens at the local big box stores or make your own.
Outdoor curtains:
Outdoor curtains are becoming a big hit for small space privacy. With a curtain privacy screen, you can completely close the area off, close part of the area off or leave it open to enjoy the bright sunshine or breeze. The colors and styles available are numerous. You can also make your own outdoor curtains. Choose a material type that best suits your climate. Oh, and if you have a fire pit in your small area, please don't use drop any type of flammable material.
Board: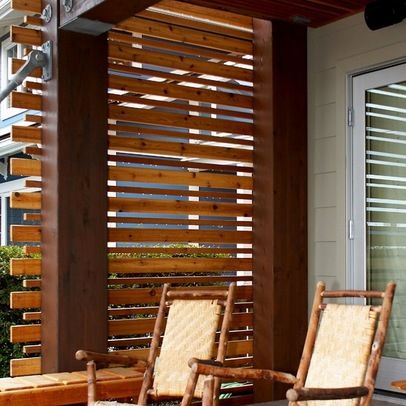 This is a rather unique look but I like it! Use old barn wood, new boards of various widths, or boards that are all the same width. You can even paint the boards any color to match your décor.
Your small space privacy screen can be constructed from so many different materials. The awesome thing about it is you are the one who gets to design it. Choose the materials and colors that will give you the look and feel you want for your space.
There are unlimited resources to help you choose a look you can love and live with. One of our favorite resources is Pinterest. If you're a visual person this is just the place to see what the end result can be for your small space privacy project. It doesn't matter if you want something that is temporary or permanent; there are many options to consider.
Let Permalatt Products, Inc. help you with all of your lattice "wants" and "needs".
Contact us today through our website www.permalat.com or call us at
888-457-4342, we're always happy to hear from you.