Using Vinyl Lattice for your Chicken Coop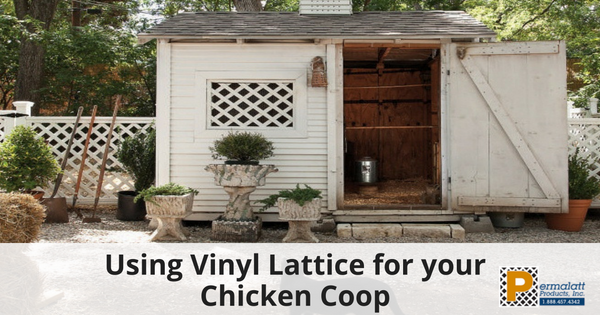 Many of us have decided to go organic with our food source. Your backyard may be the location for this transition. Some may do this by growing a garden. Some may take it a step further and raise chickens for fresh eggs.
When you add chickens to your property you will need a henhouse also known as a chicken coop for them. Your coop does not have to be an eyesore on the property. You can make any ordinary coop into something unique by adding lattice on and around the structure.

Using Vinyl Lattice for Your Chicken Coop
Consider using existing structures and spaces for your coop. By adding lattice to the exterior of the structure, along the sides or adding a trellis, you create a nice focal point and will be improving the area.
Add a lattice fence around the coop to confine the chickens to a certain area of the property. Chickens have this crazy way of getting out of the bottom of the fence sometimes. Therefore, adding a piece of vinyl lattice along the bottom of the current fencing gives added support. This also adds a nice look around the area. Another added benefit of a lattice fence surrounding the coop is that it can keep predators from gaining access from the outside of the fencing as well.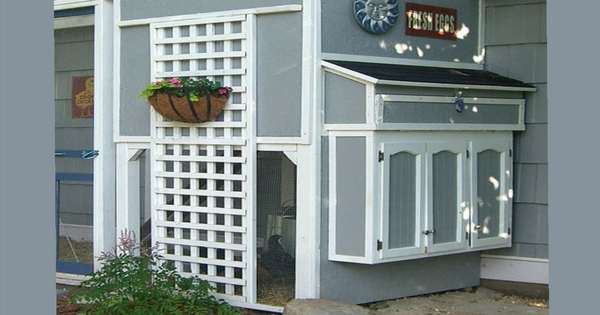 On our website, www.permalatt.com, visit the photo gallery page to see the many projects our lattice and accessories have been used in. There are even indoor uses for the DuraShell® lattice. The "News" page on our website has several articles written for uses and comparisons of our lattice. Our Facebook page also offers a lot of information on our lattice that will be helpful to you.
DuraShell® is our strongest and most durable vinyl lattice that promises to provide long lasting beauty. Contact us today with any questions. We are always happy to help. Contact us for a free you quote for your current project. We look forward to hearing from you!