5 Best Uses for Vinyl Lattice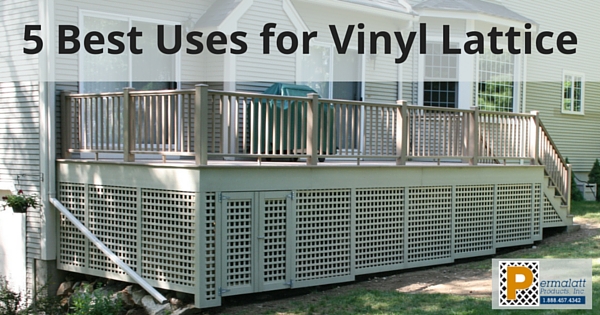 Vinyl lattice is a product that has a ton of uses. Do you notice what the look of vinyl lattice does to a project? Or is it something you've never really thought about? By including vinyl lattice in your project, you will achieve a complete and finished look that enhances any area of your property.
Today we wanted to give you five of the best uses for vinyl lattice. Choosing just five was a challenge, but here's what we'd like to share with you.
Deck skirting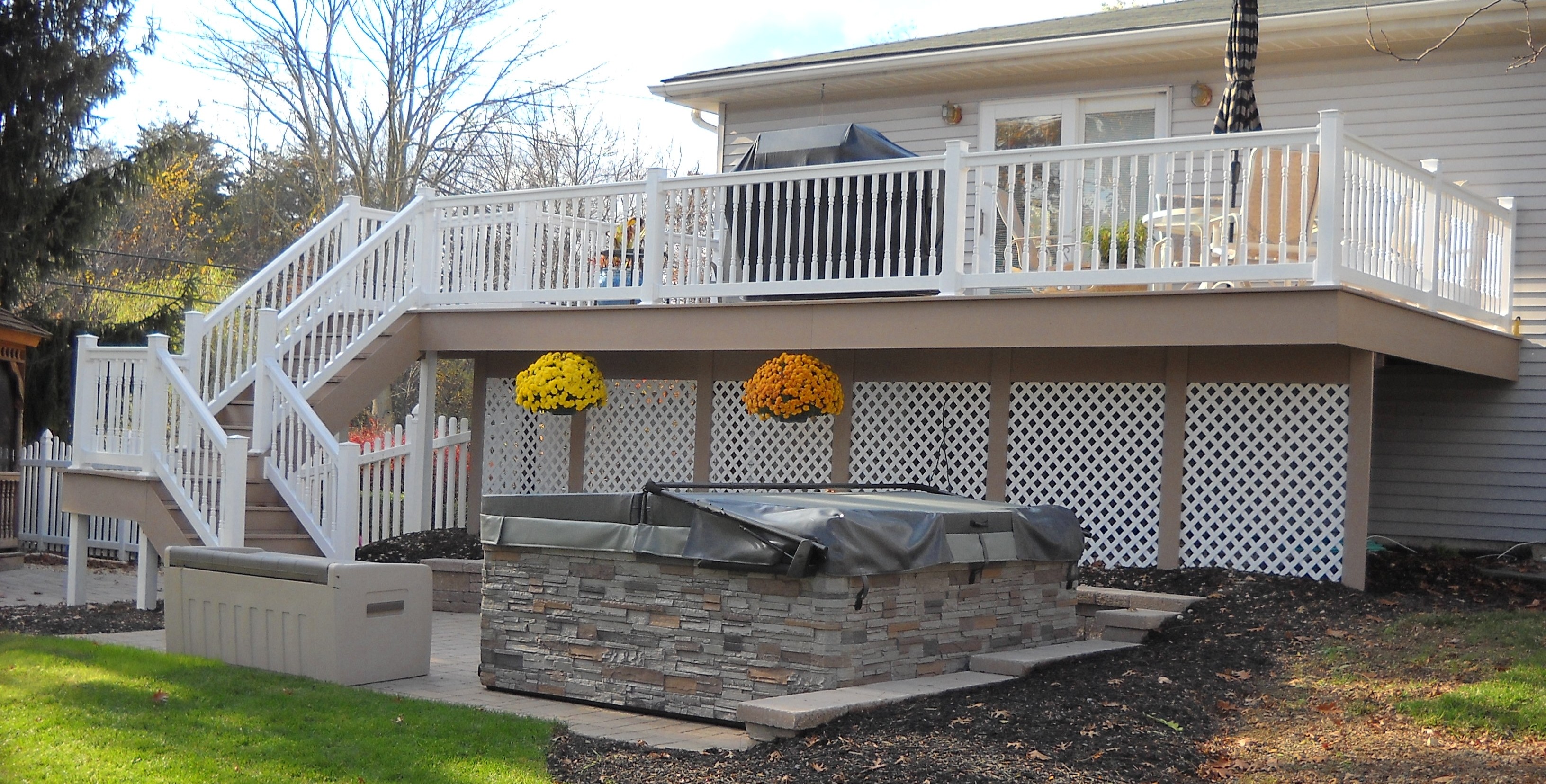 Adding vinyl lattice beneath a deck will provide the opportunity to customize the space and give the area a great overall look. No worries if you haven't finished off the area beneath your deck yet, vinyl lattice is easy to add "after the fact" as well as during the initial installation.
Privacy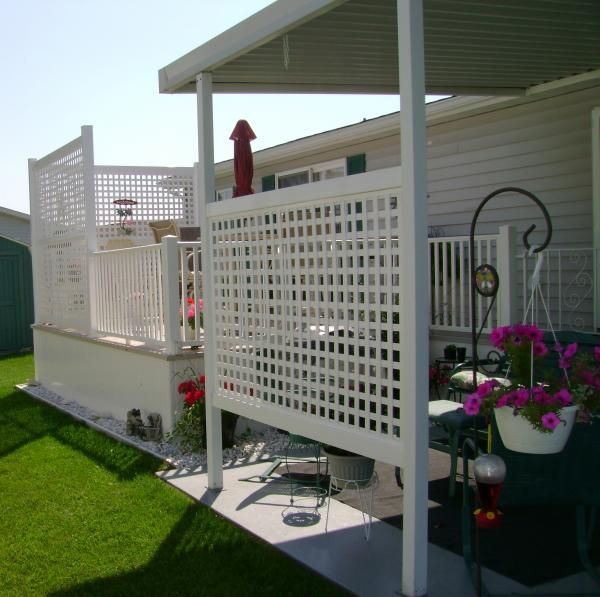 When looking for something to use on the patio, deck or hot tub that will provide privacy, vinyl lattice is perfect. The vinyl lattice won't restrict airflow but will block the view of your space. The vinyl lattice is a beautiful way to offer you an exclusive getaway area you can enjoy time and time again.
Railings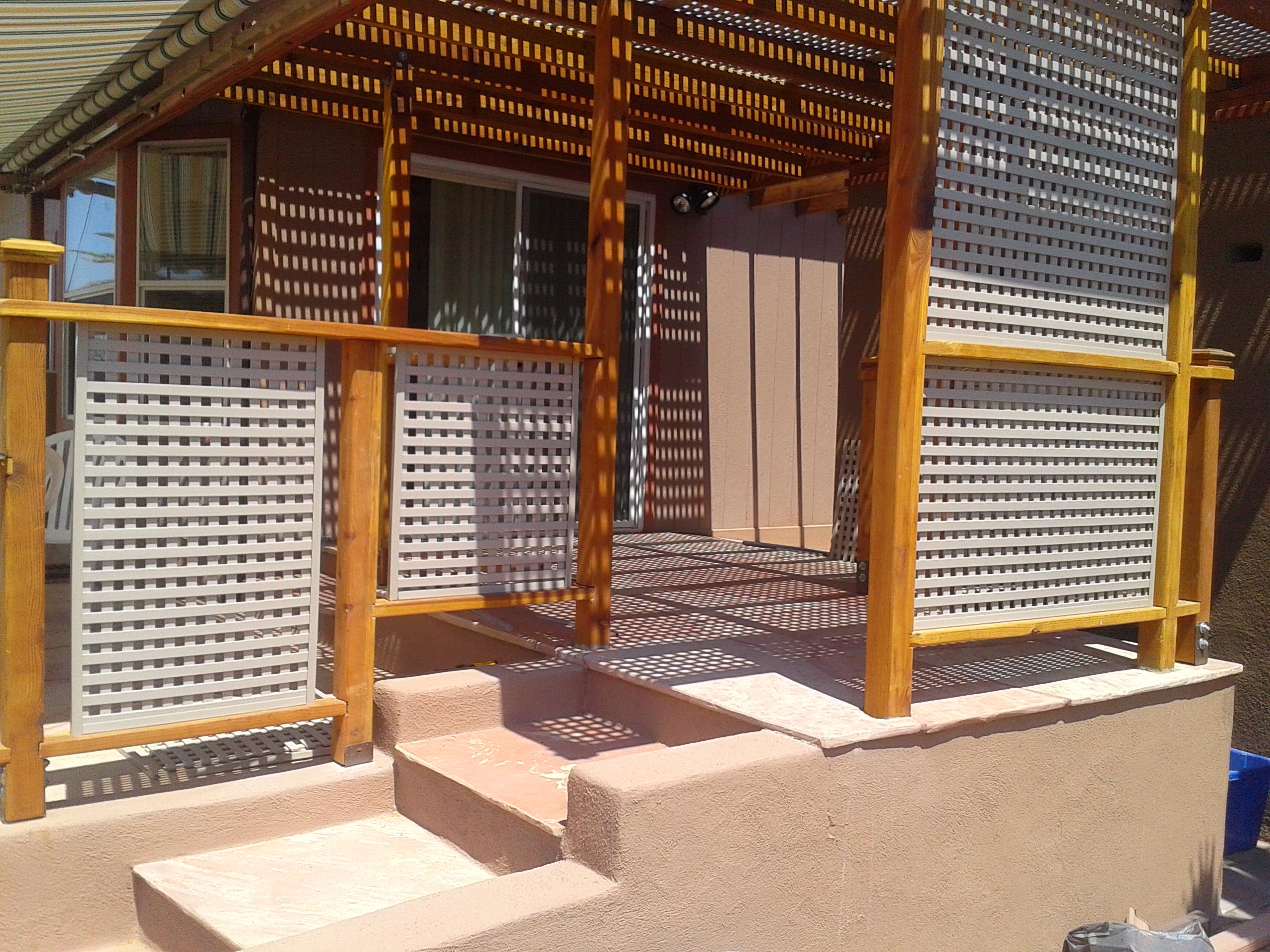 A great way to capture a one of a kind look for your railing system is to add vinyl lattice. With a choice of either the diagonal or square openings, you can incorporate either a symmetrical design or random pattern to your rails.
Enclosures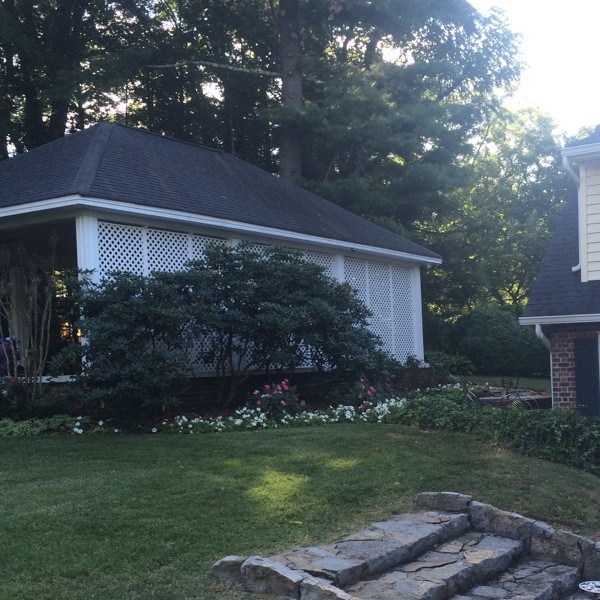 Adding a vinyl lattice wall to enclose a building or porch will offer a unique look. The vinyl lattice enclosure creates a wall that proves to be maintenance free. The vinyl lattice enclosure will receive the airflow needed to avoid musky air.
Fencing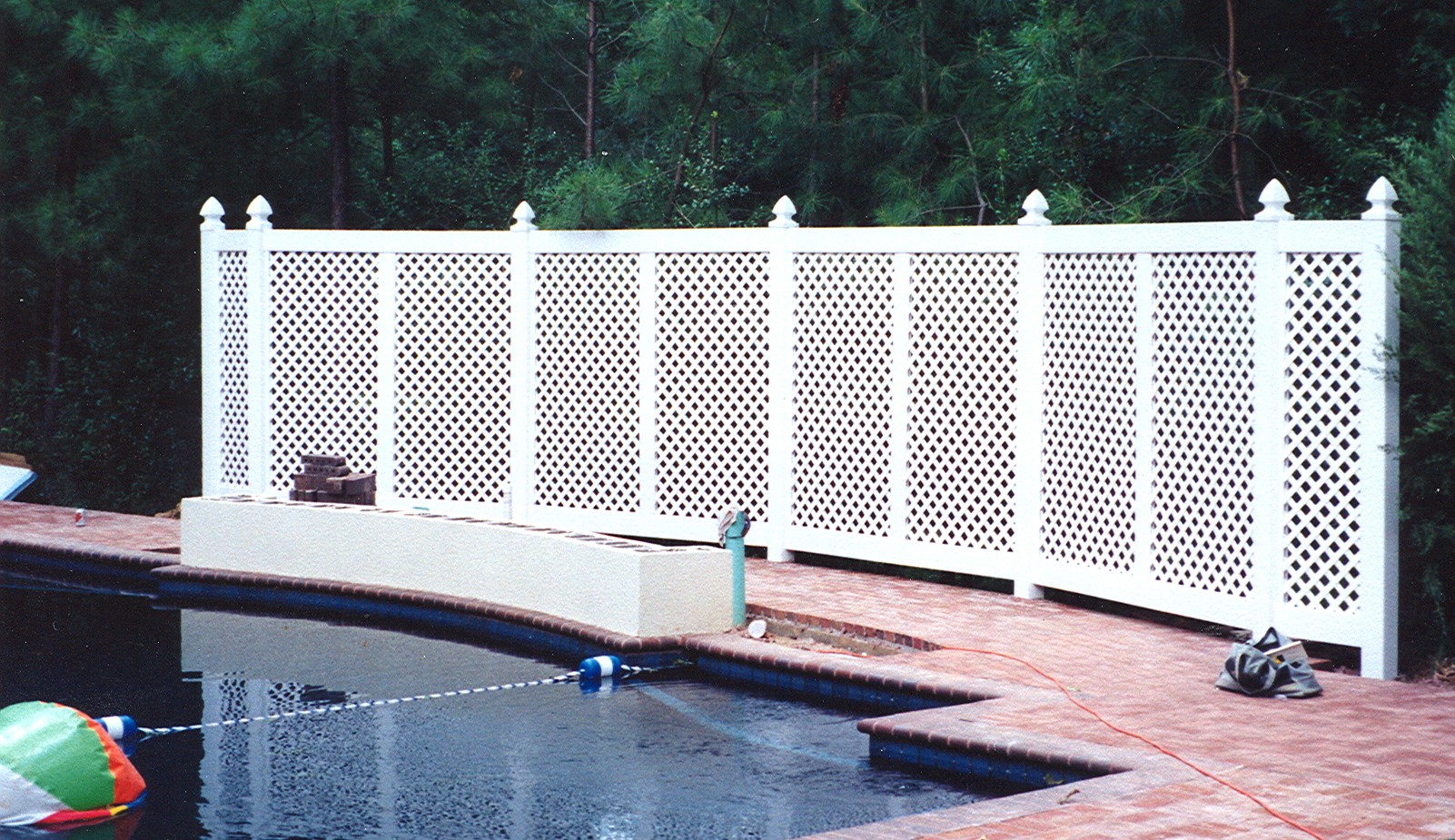 Using the standard fencing post and rails, you can build a vinyl lattice fence. No matter what length of fence you want, the vinyl lattice adds just the right look. So you now have a way to establish your property's boundaries or simply enhance a specific area; a vinyl lattice fence!
Permalatt Products, Inc. manufactures a top of the line lattice. The DuraShell® vinyl lattice will provide beauty with many added benefits. From the weatherability in all 6 of our colors to the insect resistant properties, our vinyl lattice is the best of the best option for your project.
The DuraShell® lattice is manufactured with the strips at ¼" thickness. Where the two strips cross it creates the total thickness of ½". The DuraShell® lattice also has a scuff and scratch resistant coating on each strip. In the DuraShell® product we offer u-channels and h-channels in any of the colors, we manufacture the lattice in.
We offer opening sizes of 1" square, 1" diagonal, 1-7/8" diagonal, 2" square, 2-3/4" diagonal and 3" diagonal. That's six opening sizes, not just "privacy or standard". Our standard sheet sizes are 12" x 6' or 8', 16" x 6' or 8', 4' x 6' and 4' x 8'. Yes, six sheet sizes are available in standard sizes. Don't see the size you need? We are capable of manufacturing custom sheet sizes for your convenience.
So don't wait to contact us for your free quote. We are always happy to help you.
Visit our website today at www.permalatt.com, to order your sample kit. While you're there, check out our News section to see other articles and ideas for our lattice.
We hope to hear from you soon!
Save