Pergolas and Gazebos with Lattice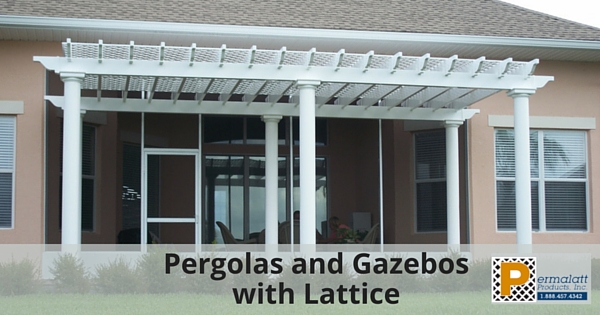 Pergolas and Gazebos are common sights around many homes. Pergolas and gazebos have become popular places to relax and entertain. Offering an area that allows you to enjoy the outdoors in your own backyard.
Some of these structures are of a typical design and some are of unique designs. However, the pergola and the gazebo differ in shape and overall appearance. Many people will call any outdoor structure a gazebo thus causing confusion regarding which is which. While they have common attributes both the pergola and the gazebo should be distinguished by their actual construction and purpose. Notice the lattice location on each of the pergolas and gazebos. That can also be a hint as to what the structure actually is.
The Pergola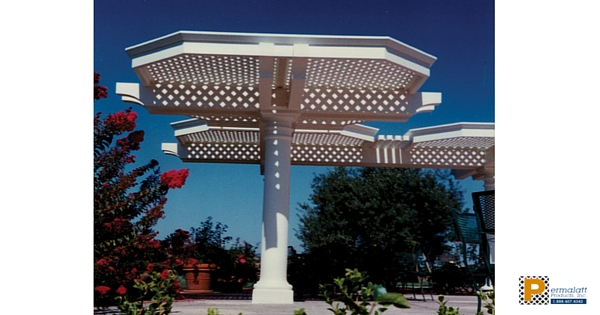 A pergola is a structure that is secured to the ground with post or columns. It is not uncommon for a pergola to be attached to a house or to connect two structures. Some pergolas are free standing. Pergolas use an open-lattice concept where the lattice covers a large area. The lattice is commonly found on the on the top of the pergola beams. Some pergolas use lattice around the top edges and between the posts to create a larger focal point. A pergola does not provide protection from rain and weather. However, it will provide shade and create a great place for added outdoor living space.
The Gazebo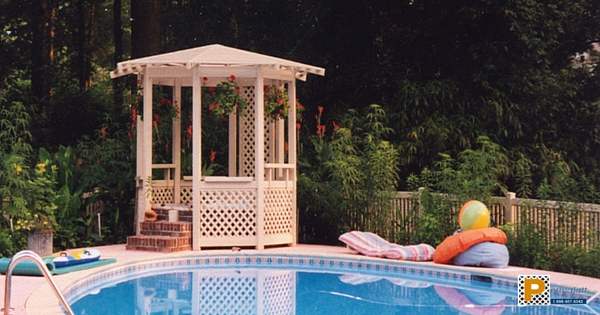 A gazebo is a structure that can be round, square or even in a hexagon shape. A gazebo will have a solid roof and solid floor. Usually, a gazebo has built-in seating along the rails.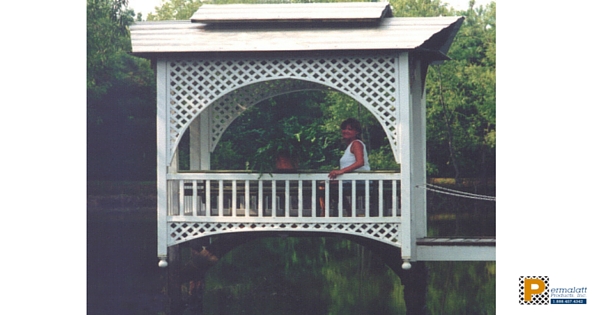 Where is the lattice on a gazebo? The common place for lattice on the gazebo is between the posts to provide privacy. You may also notice lattice around the bottom of the structure. Some gazebo owners incorporated lattice on all sides to give it an ornamental look. Gazebos are perfect for small gatherings and will protect you from inclement weather.
Both the Pergola and the Gazebo will allow you to enjoy the outdoors and provide shade. By adding lattice to either of them you will create and ambiance and touch of character to fit your personal taste.
Permalatt Products, Inc.'s lattice is offered in many opening sizes. This will allow you to capture as much or as little coverage and privacy you want for a pergola or a gazebo. Our standard sheet sizes are 4'x 8' and 4' x 6'. We can also manufacture special sheets sizes for you too.
Contact us today for your free quote! You can reach us at 888-457-4342 or contact us through our website, www.permalatt.com