Using Permalatt Lattice For Your Next Patio Cover Project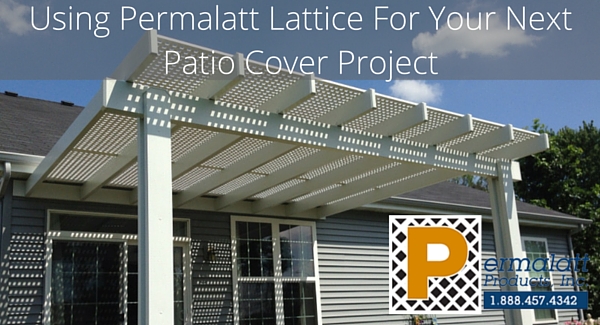 A patio becomes a place of rest and relaxation during the spring and summer in most areas of our great country. While in other areas, you may be able to enjoy your patio year round.
You can unwind in the comfort of a patio on a fine weather day with family and friends, a good book or a cool beverage. To enjoy their patio, your client may request having their patio covered with a high quality, maintenance free product.

Lattice is the most common way to add beauty to your client's patio. For the client who wants to keep some of the sunlight on their patio, lattice is going to be the best option.
A lattice patio cover will cast soft shadows that move across the yard and patio area throughout the day. You can create a lattice cover that allows many different variations of filtered light by changing the size opening (size pattern) you use for their project.
Permalatt Products, Inc.'s lattice is offered in many openings sizes. This will allow you to capture as much or as little coverage as your client wants for the patio.
Lattice is fast, easy and very affordable. The client can choose to cover the entire area, or leave some of the top open. Choosing DuraShell® vinyl lattice will provide a maintenance free solution for the coverage and eliminate future replacement cost.
The DuraShell® lattice is made strip over strip; it is not molded or stapled. It is very easy to cut. The DuraShell® is dimensionally stable. This means no warping or expanding. It will not crack, splinter or rot.
It is insect proof and moisture resistant. It will not fade and is virtually maintenance free. The DuraShell® lattice comes with a limited life time warranty. Nothing can go wrong with our lattice product as long as it's properly installed.
Should your client prefer to use a different type of lattice, please remember; not all vinyl lattices are the same. As with all things, you get what you pay for. So is the less expensive big box store lattice really the best option?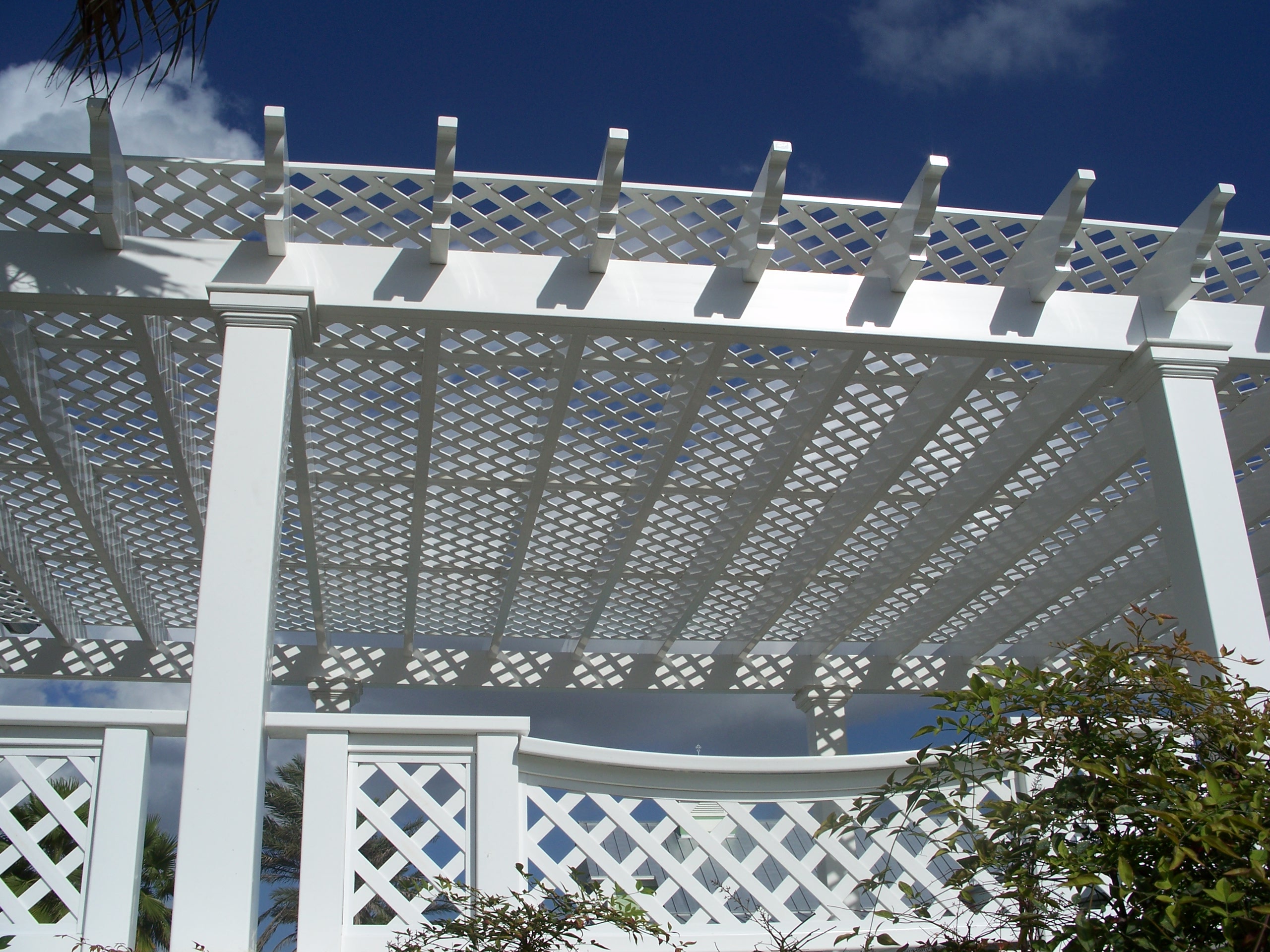 The DuraShell® lattice is a specialty product and is not available at the big box stores. There are a few lumber companies who stock our lattice, but as a contractor you are able to order direct from the factory.
Permalatt Products, Inc. manufactures the DuraShell® solid core lattice in opening sizes from 1" to 3". We manufacture both square and diagonal openings. We offer standard sheet sizes of 4'x 6' and 4' x 8'.
Got a project that requires a special sheet size? As the manufacturer, we are able to provide custom sheet sizes as well.
Why should you and your client choose DuraShell® lattice from Permalatt Products? The DuraShell® is a high quality, premium product. It is the lattice that lasts!
Time is the test for any project and you will find that the DuraShell® lattice will prove to be a great investment. Year after year, it will be the lattice product that is still looking as good as the day of installation.
We invite you to browse our Facebook page. Don't forget to request a sample kit while on the website as well as our promotional free samples.
Once you have the lattice in hand, you will understand how we are different from every other lattice manufacturer. You will see that our lattice is nothing like what you will find in any of the big box stores.
Feel free to contact us with any questions or to receive your free quote. We are happy to help and look forward to hearing from you!