Where to Use Vinyl Lattice on a Hobby Farm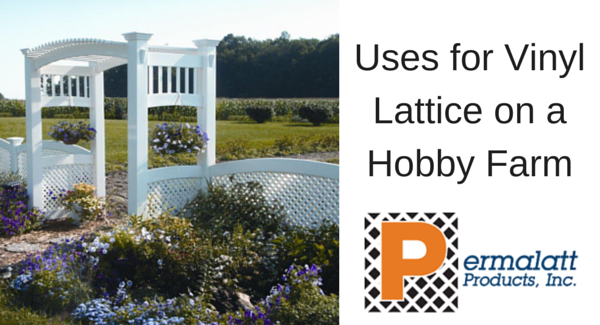 Not everyone is familiar with a "hobby farm". So what is it? A hobby farm is a small farm operated for pleasure or supplemental income. A hobby farm may be a food producing garden, or involve life stock and other animals. It doesn't matter what your hobby farm consist of, it is intended to be an enjoyable hobby.
I'd like to take a look at the "operated for pleasure" concept and suggest six uses for our vinyl lattice on a hobby farm. Vinyl lattice is maintenance free, so let's get to the hobby side of the farm.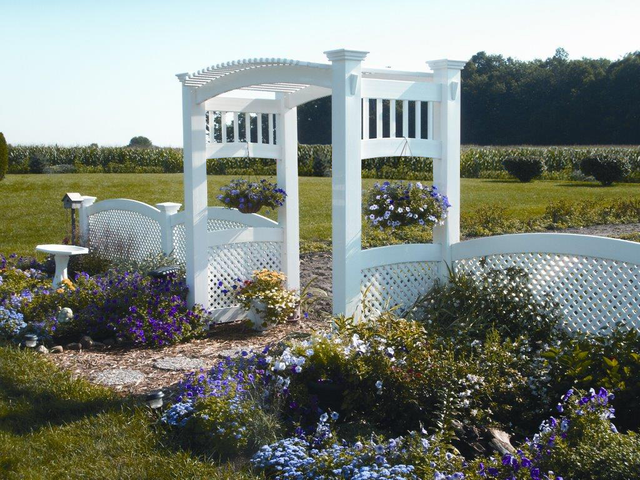 GARDENS:
1. First we have the obvious use for vinyl lattice on the hobby farm, an eye catching landscaped area. Adding a lattice lined structure offers a pleasing entrance to your gardening and food producing area. So include a few flowers in front of a fence and arbor to create a beautiful walk way into the vegetable area. You can enjoy the bright splashes of color on your way to work and cultivate the vegetables.
2. Now let's consider your climbing vegetables. Why not use a vinyl lattice for the vines to climb up? A large opening lattice, like a 3" diagonal allows any vine plant to wrap and climb the lattice. The DuraShell® vinyl lattice will support the vegetables as they hang on the lattice and mature.
3. What if you want to keep veggie eating critters out of your garden? Why not use lattice sheets to fence in the garden area? A small opening or privacy lattice will keep the animals from crawling thru. If you use the 4' height, you will also create a barrier for the larger animals.
Alright, now let's look at where you can use vinyl lattice with the animals on your hobby farm.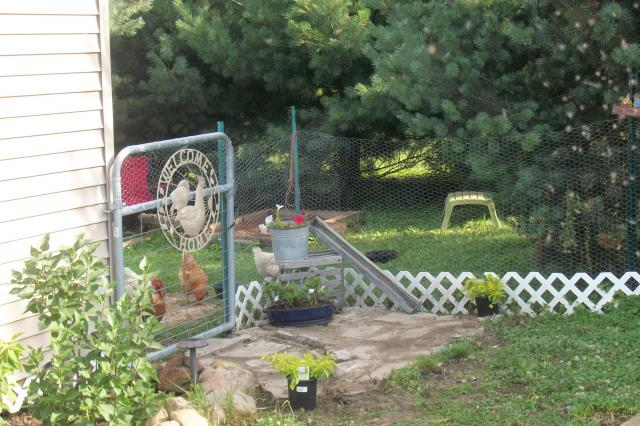 CHICKENS:
4. Chickens have this crazy way of getting out of the bottom of the fence sometimes. Add a piece of vinyl lattice along the bottom of the fencing to give the added support to the wire fence. This also adds a nice look around the area. Another added benefit is it can keep predators for gaining access from the outside of the fencing as well.
5. Maybe you've brought several chicks to the hobby farm. To keep them confined around their new home, we suggest making a lattice box that is extended from the coop. The height for this box is up to you. Choose any size opening for the lattice to accommodate the size of your chicks. You can also add a lattice lid to keep the chicks in, and their enemies out. This is also a great idea if you are adding the chicks to your larger flock. For this we suggest adding a lattice box to the small chick's coop inside the larger chicken run. The privacy lattice opening allows the chicks and chickens to become social, without access to each other and potential harm to the chicks.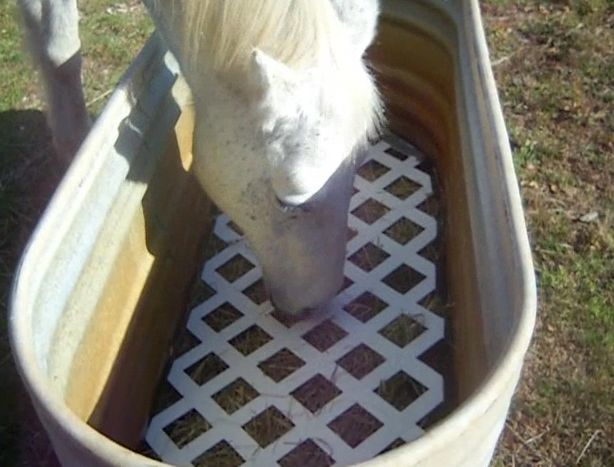 HORSES AND PONIES:
6. Do you have a horses or ponies that throw their hay all over the place and waste it? Here's an idea for a slow feeder. Simply add a piece of a large opening lattice to an old water tank. We suggest the 3" opening. This allows the horse to get some of the hay, while the lattice will hold the hay down in the feeder. Presto, your equine buddy can get his fill without wasting any.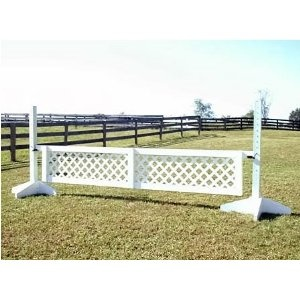 BONUS IDEA:
Do you work jumping horses on your hobby farm? Commercial jumps can be expensive. There is no need to spend an arm and a leg on a set of jumps for your hobby farm. Here's an option for an inexpensive jump. A couple of post, bases, and a framed lattice section is all you need.
We hope these ideas have helped you plan a few do it yourself solutions around your hobby farm. We are happy to help you with any of your lattice needs. Our DuraShell® lattice is maintenance free and has a lifetime warranty.
Contact us today and we will provide you with a free quote for your project!