DuraShell® is our strongest and thickest vinyl lattice. The 2″ square pattern is produced with solid core slats that are 1-¼" wide x ¼" thick (overall lattice thickness = ½" where the slats are chemically bonded together).
Standard sheet sizes are:
Custom sizes available upon request (cannot exceed 4′ x 10′). Custom sizes over 8′ will have a longer than normal lead time in the square pattern.
U-channels & H-channels are available in all colors.
Permalatt Products does not offer posts, rails, gate accessories or matching screws.
*** NOTE WHEN USING CHANNEL ON 2″ SQUARE LATTICE ***
The 1/2″ U-Channel will not fit tightly on the DuraShell® 2″ Square lattice sheets if the sheet is not cut down to where there are double slats. Shims or the 1/4″ U-Channel (available in Snow White only) may be used. 1/2″ H-Channel would need to be shimmed if connecting sheets where there are single slats.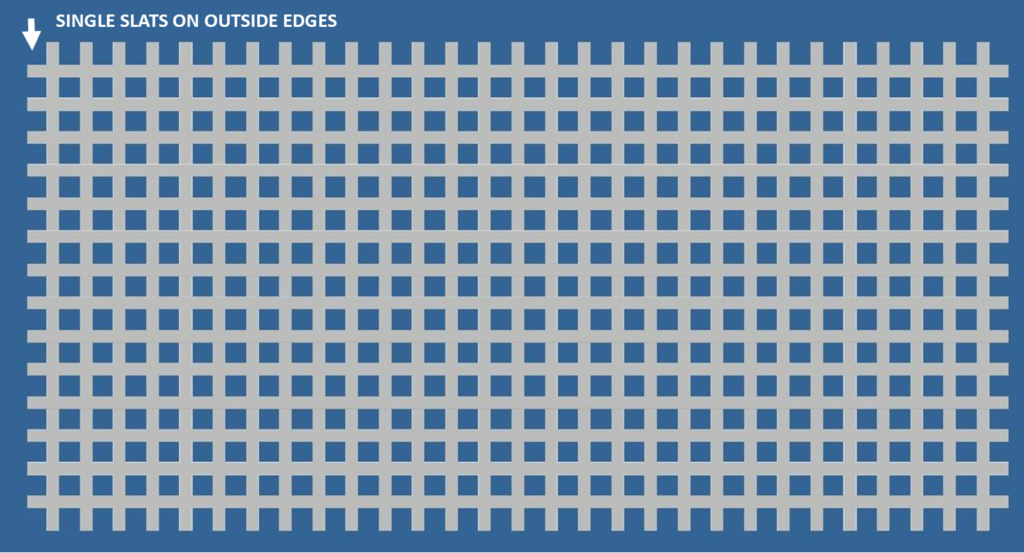 How to Install Vinyl Lattice Using Durashell – (permalatt.com)