Lighting Up Your Deck With Gentle Glow™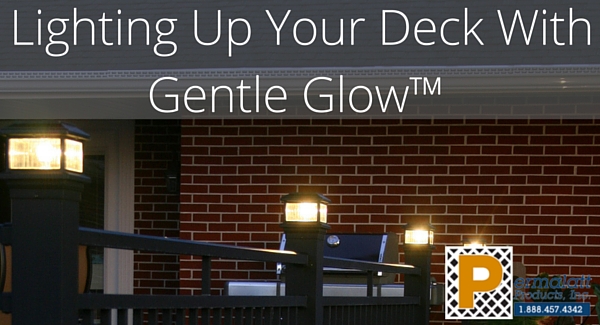 Fall is officially here. The days are getting shorter, but the weather is still nice enough to enjoy being outside as the moon cast its shadows.
Well, enjoying your deck does not have to end when the sun goes down during any season.

Installing low voltage or solar deck post lights is a great way to light up a deck while you enjoy the great outdoor atmosphere. Deck post lights make decks safer as well as more inviting.
Ornamental and functional post cap lights put the finishing touch on your deck by taking their place on top of the post used for your deck railing system.
Your deck can be a beautiful and relaxing place to escape the day's stresses and spend time with your friends and family. Don't let it be cut short because of the setting sun.
Deck post lighting cast a full circle of light from the post. In addition to adding light, they protect the top a wooden post from rotting.
When planning to install post lights, keep in mind the height of the post and where the lights will shine. After all, as you sit on the deck, you do not want to have the lights shine in your eyes.
Adding deck post lighting will not only add to the length of time you can use your deck, but it will also be an elegant and attractive addition to your outdoor space. Deck lights are a great way to add character to any deck or walkway.
Should You Choose Solar or Low Voltage Deck Lights?
Here are a few facts about each type. We hope this will help you decide what type will work best for you.
Before you make you decision on which option is best for you, take time to compare both options. Adding deck post lights can make a major difference in your curb appeal.
SOLAR DECK LIGHTS
Solar deck lights are gaining in popularity as we become more environmentally conscious. Solar post lighting is very energy efficient because they run off the energy produced by the sun.
Solar powered post lights usually have a flat top with a built in solar panel. This panel collects power during the day and then uses the power to light up the deck lights at night.
The lights are automatic, meaning they will come on at night and go off during the day. Solar lights are a great option where wiring is not practical or an option.
If you choose Solar deck lights you will need to make sure the lights are placed where the solar cell receives a good amount of direct sunlight. Otherwise the lights will lose power.
LOW VOLTAGE DECK LIGHTS
Low voltage deck lights offer a lot of benefits. The low voltage lights are a proven, time tested lighting option.
If brightness is a large consideration for you, a low voltage light will meet and exceed your expectations.
If you choose the low voltage deck lights you will need to connect the deck lights to a 12 volt power source. You will need a minimum of 12-gauge, UV protected, exterior grade wire, and a transformer.
Transformers usually have built in timers to set the on/off applications. If you include a switched exterior outlet, your transformer can be controlled from indoors.
Why you should choose Permalatt Products, Inc. Gentle Glow™ Lighting: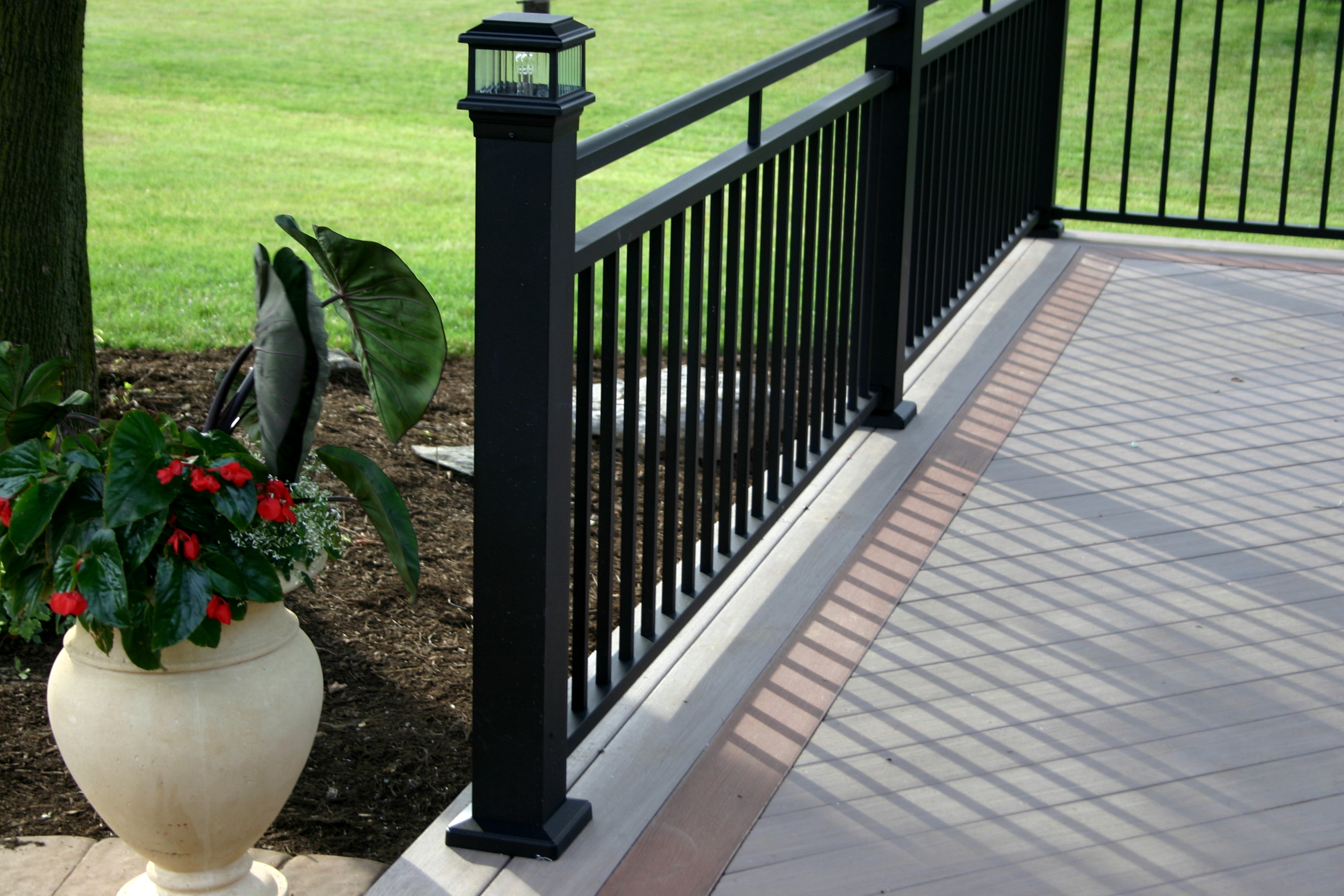 Gentle Glow™ lights are a quality rust-proof aluminum construction with an architectural powder coating for a long lasting finish.
Gentle Glow™ is a luxurious way to add soft lighting to your deck. Our lighting offers simple beauty yet radiates thru the darkness of night.
The Gentle Glow™ brand offers a complete line of Low Voltage Deck Lighting and Solar Deck Lighting. Permalatt Products, Inc. offers several choices in size, styles and colors.
For your convenience we also carry the transformers, 12-2GA wire, and pigtail connectors for the low voltage lights as well as LED bulbs for the solar lights.
To learn more about our Gentle Glow™ deck lights, check out our selection. Feel free to contact us with any questions you might have or to place an order.