Custom Privacy Screens for Patios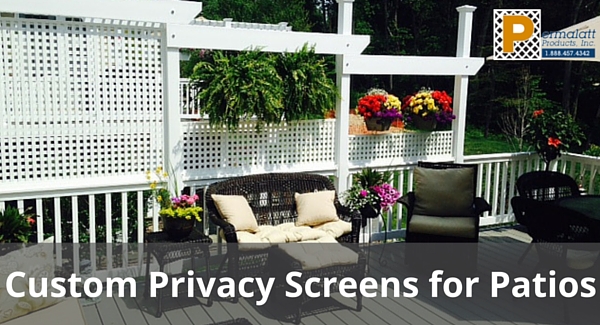 Not everyone has a need for privacy on their patio. Some may live on a property with acreage that does not have another home for a long way, so worrying about how to maintain privacy isn't high on the priority list.

For others who live where the homes have been built closer to each other, creating some privacy to their outdoor area is high on their must have list.
Custom privacy screens for patios and outdoor areas is the solution!
While a solid barrier or fence can create the desired privacy, it may tend to block light and airflow while limiting your view. The fence or wall may not be very budget friendly, either.
It can be quite expensive to install a fence around the entire yard while you really only want privacy for your patio area. Closing yourself in with fencing can make your outdoor space seem small.
If you are someone who wants to turn your patio into an exclusive getaway area, you'll want to capture privacy for that space. A desire to make it cozy and intimate as well as relaxing and entertaining can be easily achieved.
Lattice is a great option for separating your yard and patio from the neighbors. The placement of your lattice screen is the key for your space.
A lattice privacy screen close to your house and patio provides a comfortable environment while allowing you to see into the backyard. By adding the lattice screen vs a hard wall or solid fence to your property line, you make your backyard feel bigger.
A privacy screen added to your patio will create a place for festivities and gatherings that will screen your activities and movements from watchful neighbors.
For a unique and beautiful way to keep the area light while providing privacy, a lattice screen is perfect. A lattice privacy screen is not the same ole, same ole, that everyone chooses.
A lattice fence or screen will allow plenty of light, air flow and privacy but not make you feel closed in or secluded. After all, an outdoor area should feel like the outdoors, not like it is a closed in room.
Just like the name implies, a privacy screen also helps to block out unpleasant sights that would otherwise create an eyesore.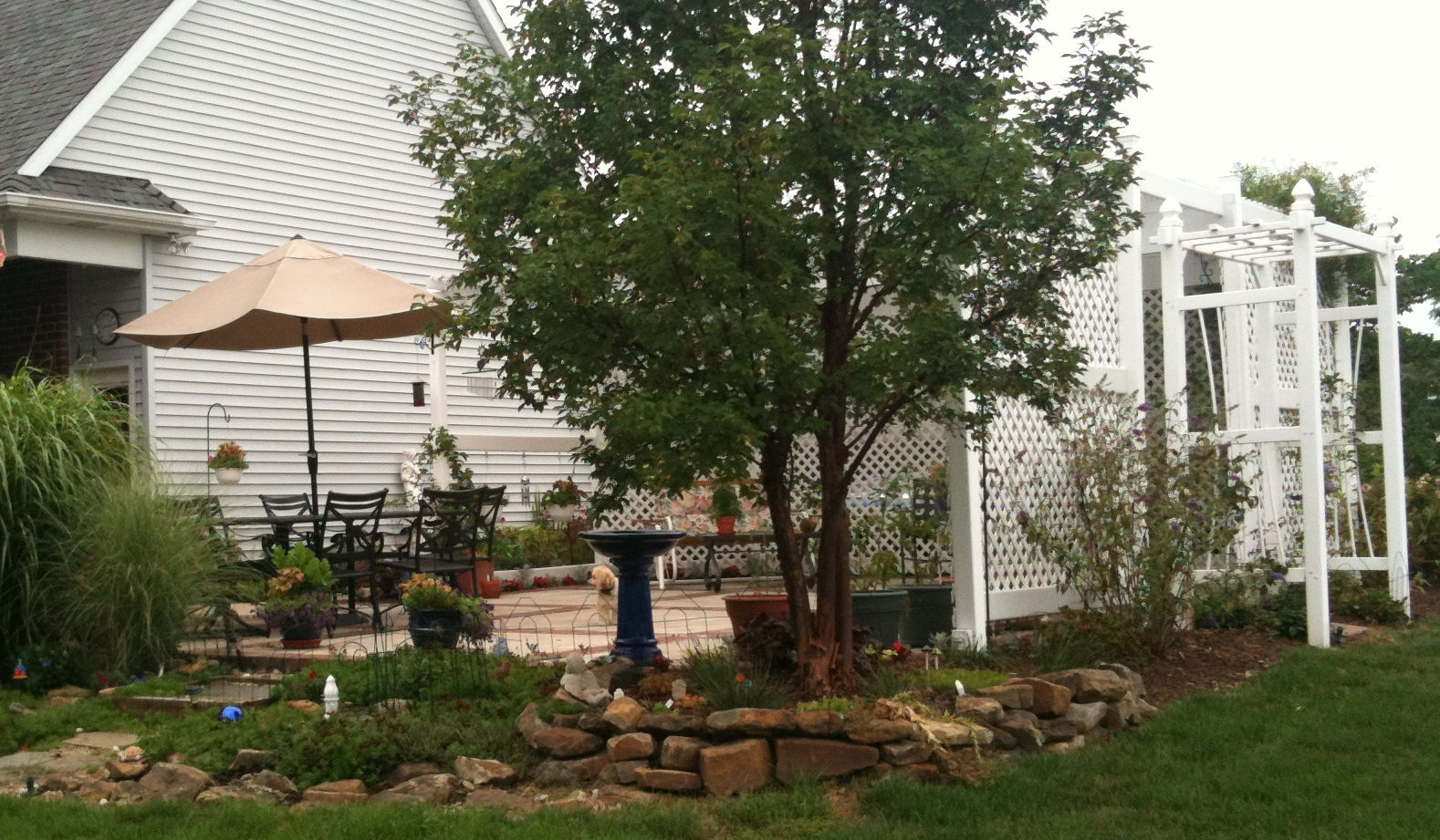 Your patio with a lattice screen is the perfect space to enjoy sunshine, gentle breezes and just relax! This type of privacy will create a decorative accent that looks great from either side. Get some design inspiration from the folks over at Houzz.com.
At Permalatt Products, Inc., we manufacture the square and diagonal opening designs. We offer diagonal opening sizes of 1", 1-7/8", 2-3/4" and 3". We offer square opening sizes of 1" and 2". Our standard sheet sizes are 4'x 6' or 4' x 8'.
We can also manufacture custom sheet sizes for your convenience. Our premium lattice will enhance any project you may have. We are happy to provide a free quote for any of your lattice needs.
Contact us today with any questions you may have or to request a quote. We look forward to hearing from you!