6 Ways to Add Backyard Shade with Vinyl Lattice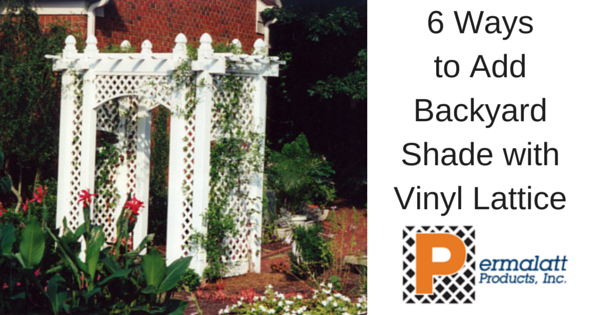 Spring is here, which means it's finally time to get outside. As the summer approaches, it might be a good idea to add a little shade to your backyard patio.
Vinyl lattice panels are an excellent way to add backyard shade on a hot summer's day. It's also ideal for providing shade to your garden, as well as adding more privacy to your backyard.
Here are six ways that you can add shade to your backyard using vinyl lattice panels.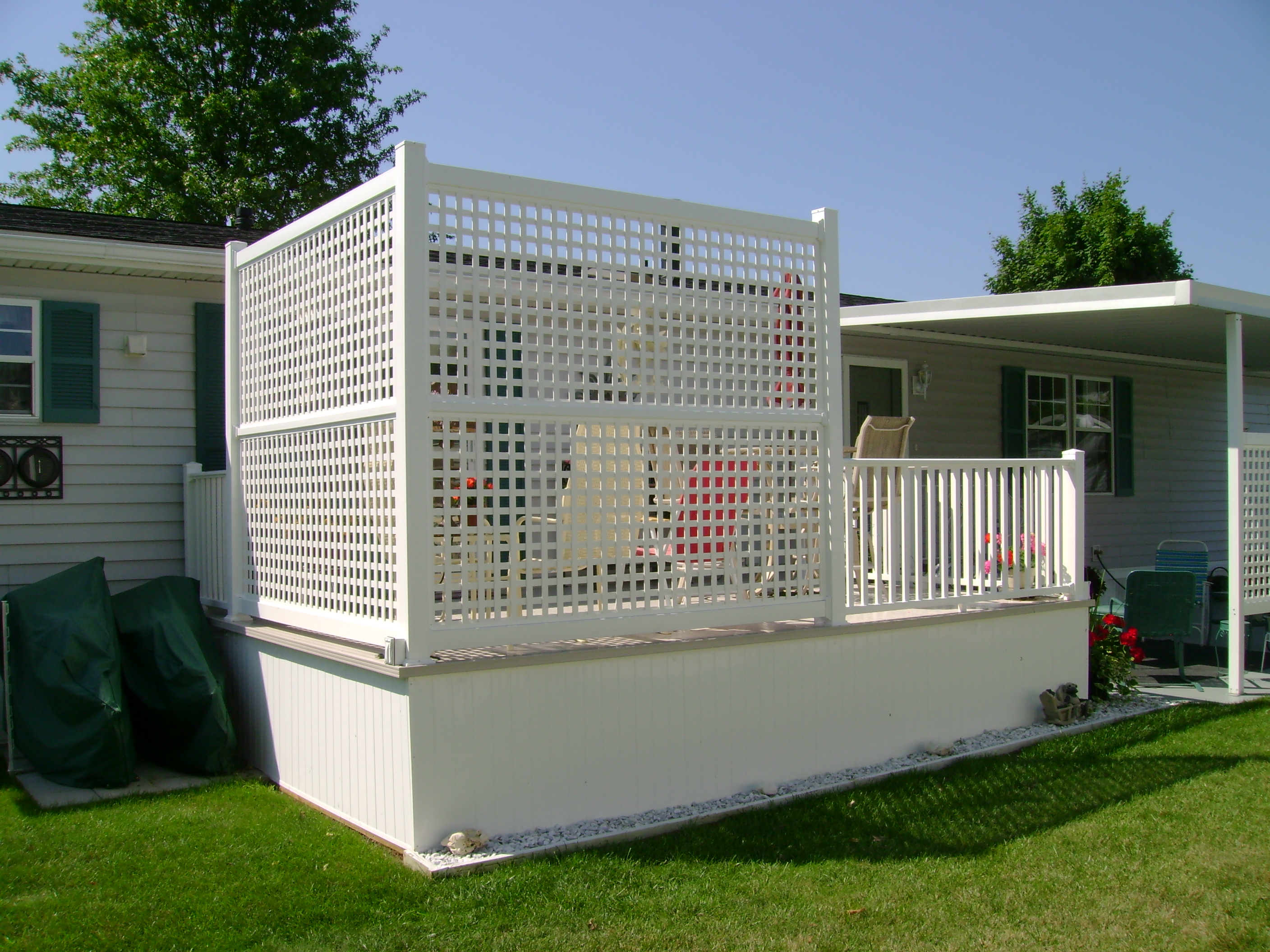 Create a lattice vinyl fence around your backyard patio. Not only will this add shade, but also adds privacy, especially if you live in a suburban area with other houses in close proximity to your own. Make sure to make the panels tall enough to provide shade, though—otherwise, it's just a fence.
Use vinyl lattice panels for your garden by building a fence. A fence around your garden keeps unwanted animals from invading and destroying your plants. It also makes it appear as if you have your own space that's separate from the rest of your backyard. If you ever need to get away, a fenced garden can give you a sense of serenity as well as keep out critters.
One popular use of vinyl lattice is a support for fruit vines. Arbors and trellises make fruit easy to pick and creates a romantic look for your backyard. It serves the practical use of providing more shade by covering the open spaces on the panels.
Here's another option for providing shade, a vinyl lattice patio roof. Your patio will be enjoyable during the hours of the day when the sun is overhead, and the temperature is the hottest. You may have more shade, but don't forget to wear sunscreen.
Want more privacy while you're swimming in your pool? Build a pool enclosure using vinyl lattice panels. No one wants to risk having an unwanted watcher peeping at anyone who's swimming in your pool. These lattice panels can add a sense of security, and provides shade and an airy space as well.
If you have a gazebo in your backyard, you can surround your gazebo with a few vinyl lattice panels. Not only does it provide shade and privacy, but it also gives your gazebo and your backyard a more secluded feel and a classy look. Because of the open spaces, it also makes it feel airy so that you can have the best of both worlds.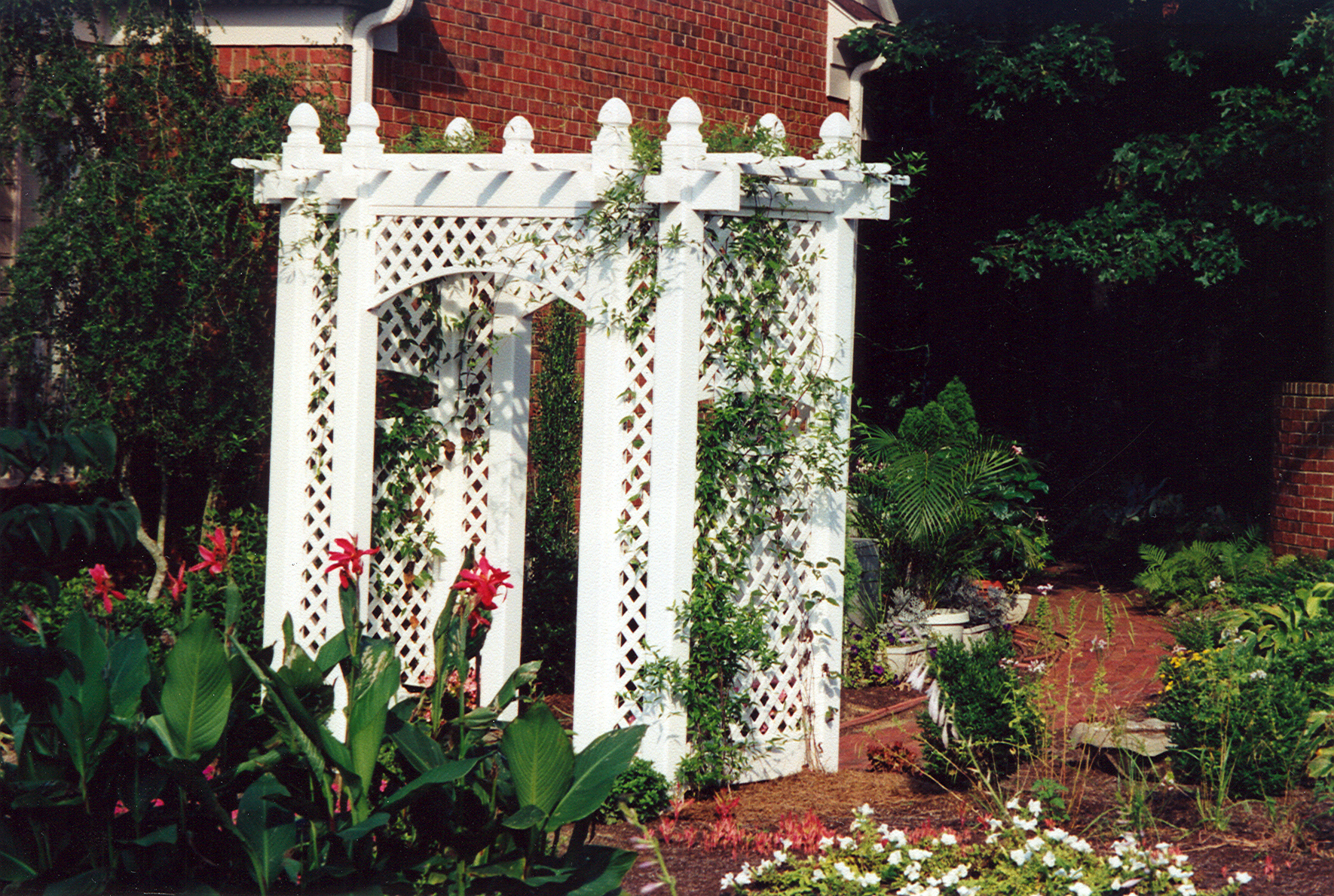 There are many different ways you can use vinyl lattice to provide shade to your backyard, as well as privacy. Use Dura-Shell vinyl lattice to make your backyard look great for warm weather, as well as provide much-needed shade.
Contact us today for all of your lattice needs.