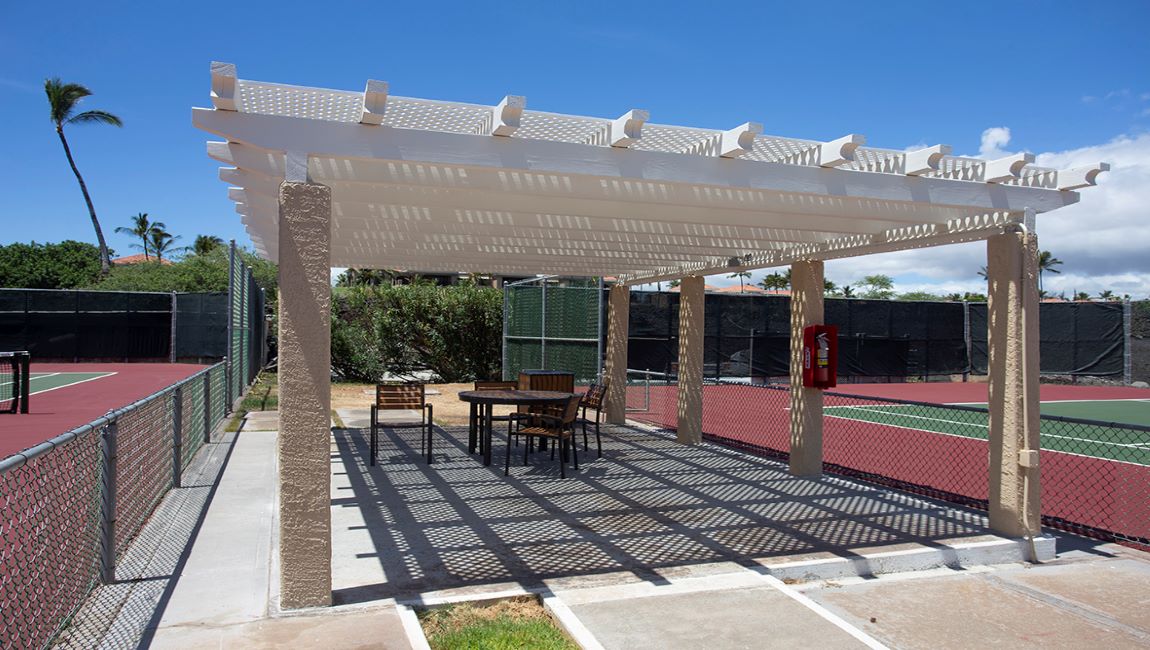 5 Commercial Uses for Vinyl Lattice
Commercial uses for vinyl lattice, as well as, aluminum lattice are abundant. In this post, we will cover 5 of the most common applications.
The durability of aluminum vinyl lattice makes it your go-to solution for design challenges in your business. Because of its stay-fast colors, this product is a durable, economical material for your construction and renovation projects.
Among the businesses that can benefit from the product are:
Hotels
Restaurants
Quaint shops
Landscape and gardening suppliers
Shopping centers and malls
Hotels' Possibilities Are Limitless with Vinyl Lattice
If you're designing or refurbishing a hotel and its grounds, you can find an incredible number of uses for vinyl lattice.
In the lobby, it is an aesthetically pleasing element — backing plants or a fountain, creating a screen or path.
Lattice is perfect in front of windows that get too much sun as some light gets through and guests can see out. The non-fade colors are vital here.
Hotel grounds will also benefit from lattice structures – to hide air conditioning and heat units or garbage cans. If it's unsightly, cover it with well-constructed lattice panels.
Beauty spots can be created with lattice arbors placed over walks and covered with blooming vines.
Create Atmosphere in Restaurants
Ambiance is important in a popular restaurant. Lattice in different, fade-proof colors can create atmosphere and not need to be replaced or painted for years.
Rooms can be suggested by strategic placement of lattice panels, which can also surround tables to provide privacy for guests.
A cafeteria will benefit from a row of low lattice panels to guide guests.
If your restaurant has a patio, you'll want the durability of this indestructible lattice for outdoor screens to hide traffic and suggest a sheltered garden to your guests.
Lattice Enhances the Appearance of Quaint Shops
If your dream is a quirky shop that will beckon to come inside, lattice can add to your curb appeal.
Lattice can be used in window displays and inside the shop to exhibit your inventory.
Even if your back door opens to an alley, there's no reason to stash your garbage cans haphazardly. Panels of indestructible lattice can be constructed into a box, with a hinged door, to attractively store the cans between pick-up days.
Commercial Uses For Vinyl Lattice Is Natural for Landscape and Gardening Suppliers
It's not a natural product, but vinyl lattice is just naturally the perfect product if you're a landscaper or gardening supplier.
Much of your business and inventory will be outdoors and exposed to the elements. Since lattice has a "garden-y" feel that fits perfectly with these businesses, it is often used in these industries. No other lattice will stand up to the elements and retain its original beauty as well as vinyl lattice. Learn more about installing vinyl lattice. Permalatt has been featured by Perfect Outdoor Spaces Magazine.
Where Vinyl Lattice Fits into the Design of Shopping Centers and Malls
Like hotels, the use of lattice in shopping centers and malls is limitless — both inside and out — and in many of the same ways.
The front exterior and back porches or decks are enhanced when lattice is applied as an underpinning, a porch railing, and at the back of a large planter to grow vines or support plants.
Vinyl lattice is preferable to other types because the fade-resistant colors mean it will continue to look good for years.
Thanks for checking out our commercial uses for vinyl lattice. So no matter if you're looking to change or spice up the interior or exterior, vinyl lattice is perfect for your project.
Contact us today to receive your sample kit or get a quote for your lattice needs.